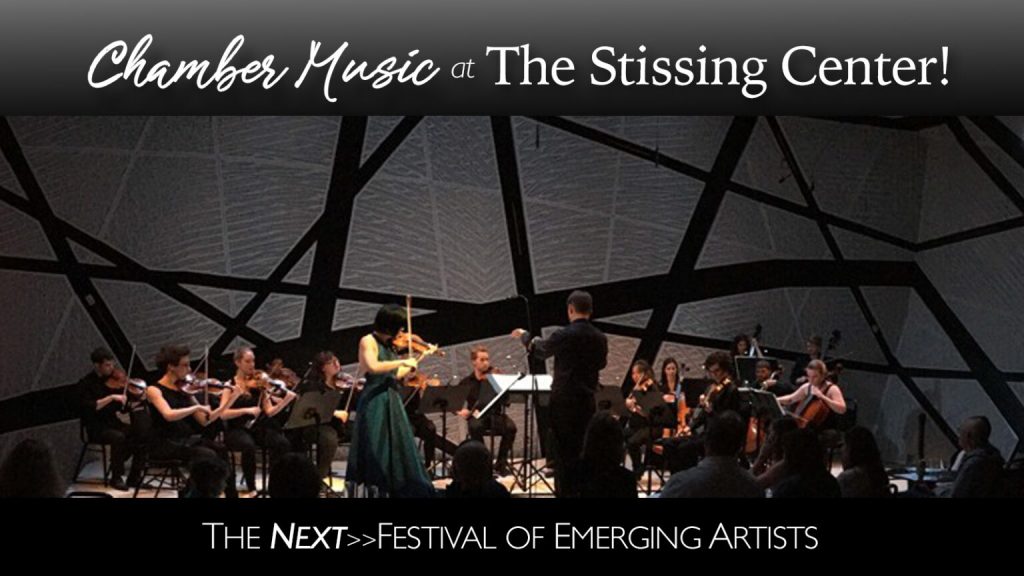 Preview by Kevin T McEneaney
NEXT is an annual event: The Next Festival of Emerging Artists, brainchild of composer, conductor, and double-bassist Peter Askim, is coming to our area! This is the 10th year of this extraordinary vanguard festival of music. This year features an unusual array of talent: singer Pamela Z, violinist and composer Jessica Meyer, French horn player and composer Jeff Scott, as well as young innovative composer Liliya Ugay.
The Next Festival is composed of twenty string-player fellows (twenty to thirty years old) from varied places, including Mexico, Iceland, Hawaii, and Korea. Every year chosen composers work with the orchestra to present new compositions to the world. This year ten different premieres will be performed: five at The Stissing Center and five at Music Mountain where they will be rehearsing. The Next Festival also includes workshops and recordings of student compositions, and multi-disciplinary collaboration and improvisation with choreographers and dancers. Most of what this festival produces cannot be categorized, since there is a synthesis of classical music with varied strains of pop music like rock, rap, or avant-garde music. These two concerts will also feature some video projections. A new vision of what music in a multi-sensory environment is the goal. The four featured artists, plus Peter Askim, will each offer something new as they work with the orchestra. The audience will be at the center of this incredible happening.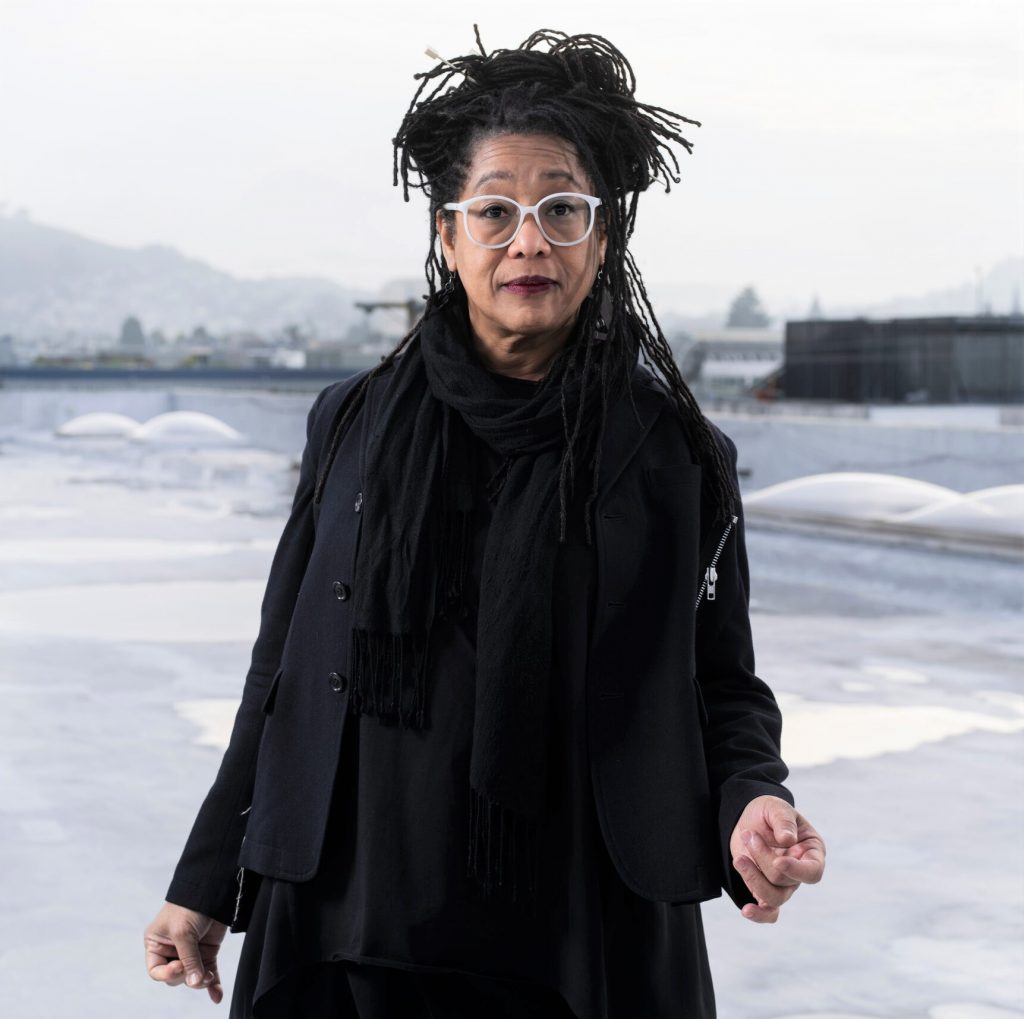 Pamela Z (born 1956), an American composer, performer, and media artist born in Buffalo with a degree in voice from the University of Colorado, best known for solo voice work with electronic processing, will be the featured performer. Pamela Z appropriates various vocal sounds and atonalities, including operatic bel canto, experimental extended techniques and dramatic spoken word, often with samples sounds generated by manipulating found objects. She has worked with vanguard classical musicians such as Kronos Quartet, Bang on a Can, Del Sol Quartet, and too many musical groups to mention in numerous international events. She has also worked with gallery installations across the globe. Pamela Z's work is quite unusual, nothing like anything you have ever heard. You may sample her work on YouTube and begin to wonder what twenty string musicians will accomplish with her vaulting imagination. I can guarantee that the result, whatever that may be, will be astonishing. This will be a bold experiment! Your socks may leave your shoes!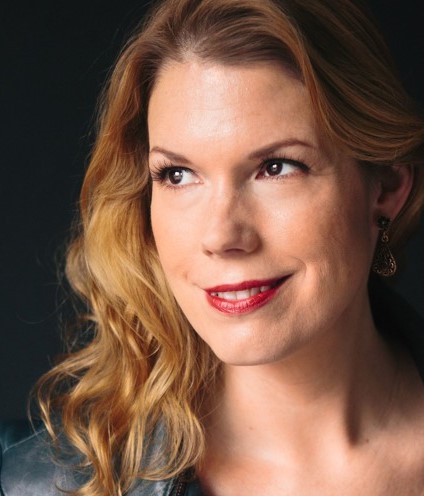 Violinist Jessica Meyer has been with Next for nine of its ten years; she is widely known as a remarkable teacher. Her first album was number one on the Billboard chart. She has worked with Roomfull of Teeth, the American Brass Quintet, and Juilliard School. She will be soon premiering a work for the President's Own Marine Band.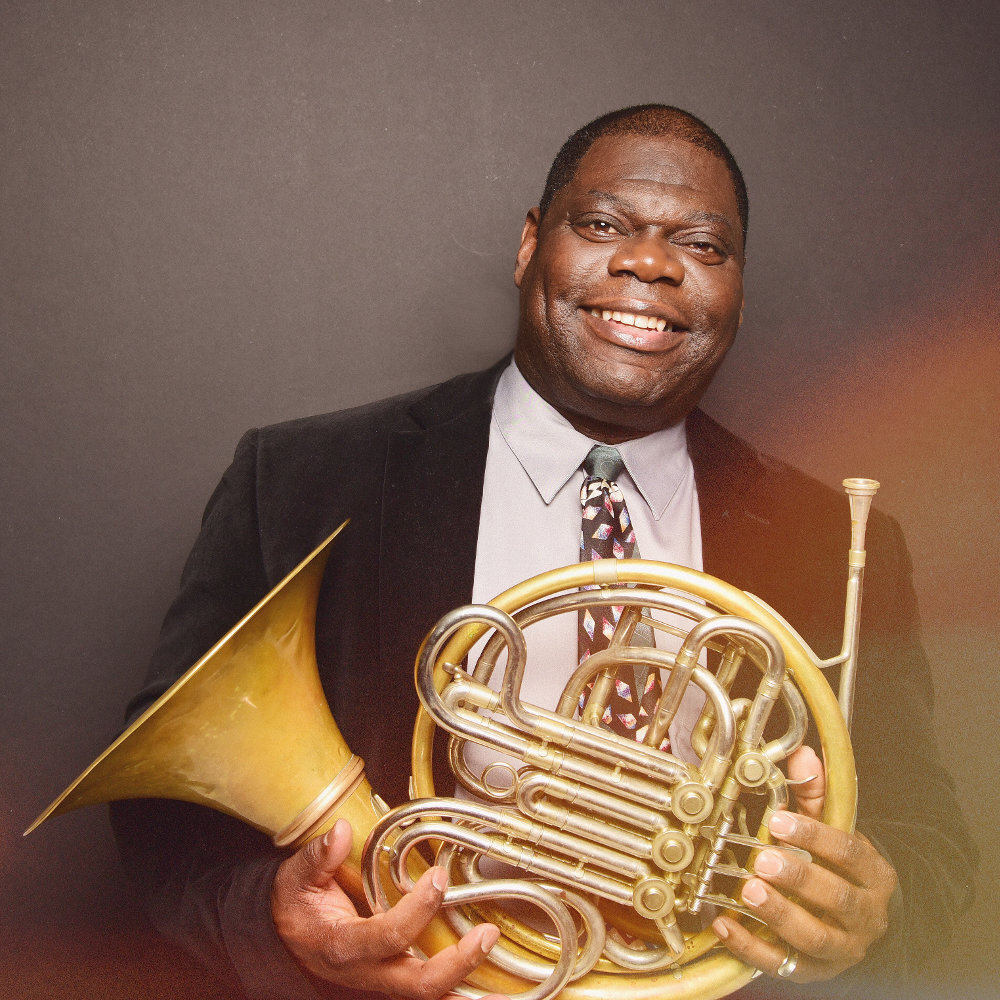 Jeff Scott specializes in composing urban classical music, a blend of traditional classical music and African American music. Scott was a founding member of the Imani Winds. That position brought him to Carnegie Hall, Walt Disney Concert Hall, the Kennedy Center, and countless other prominent stages. As a composer, he has received numerous commissions for soloists, chamber ensembles, orchestras, and orchestra with chorus.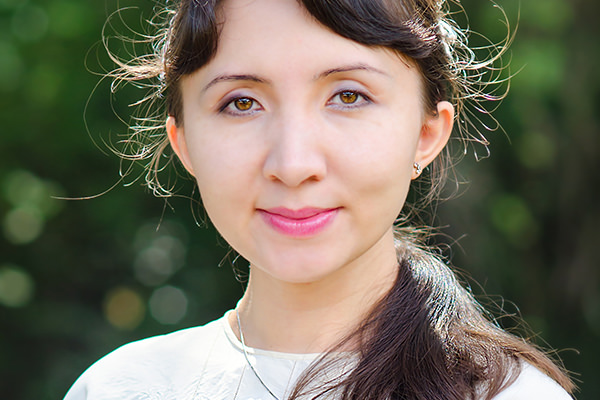 Pianist and composer Liliya Ugay compositions have been featured at the Aspen, Norfolk, CULTIVATE, American Composers, Chelsea, New York Electroacoustic Music, June in Buffalo, and Darmstadt New Music festivals, as well as the 52nd Venice Biennale. She completed residencies with Washington National Opera and American Lyric Theater; the companies presented her operatic works on the stages of John Kennedy Center Terrace Theater and Merkin Concert Hall. Liliya has received awards from the American Academy of Arts and Letters, ASCAP, Yale University, and the Woodruff Foundation.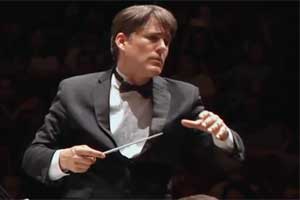 It is amazing that this will be a double experiment: two different sets at The Stissing Center at Pine Plains on June 3rd and a completely different five musical experiments at Music Mountain in Falls Village, CT. There will be three world premieres: Winter 1983 by Jeff Scott; sunsetssunflowers by Liliya Ugay; The Raw Heart of the Spinning World by Peter Askim, a work of seething power. After these performances, they will be off to NYC and other places.
You won't have to travel to France or Japan or Lincoln Center to hear Pamela Z and the whole crew of The Next Festival of Emerging Artists. I advise early ticket reservations to avoid disappointment! Tickets at The Stissing Center 6 pm on June 3rd are pay-what-you wish, while tickets at Music Mountain are free on June 4 at 6pm.