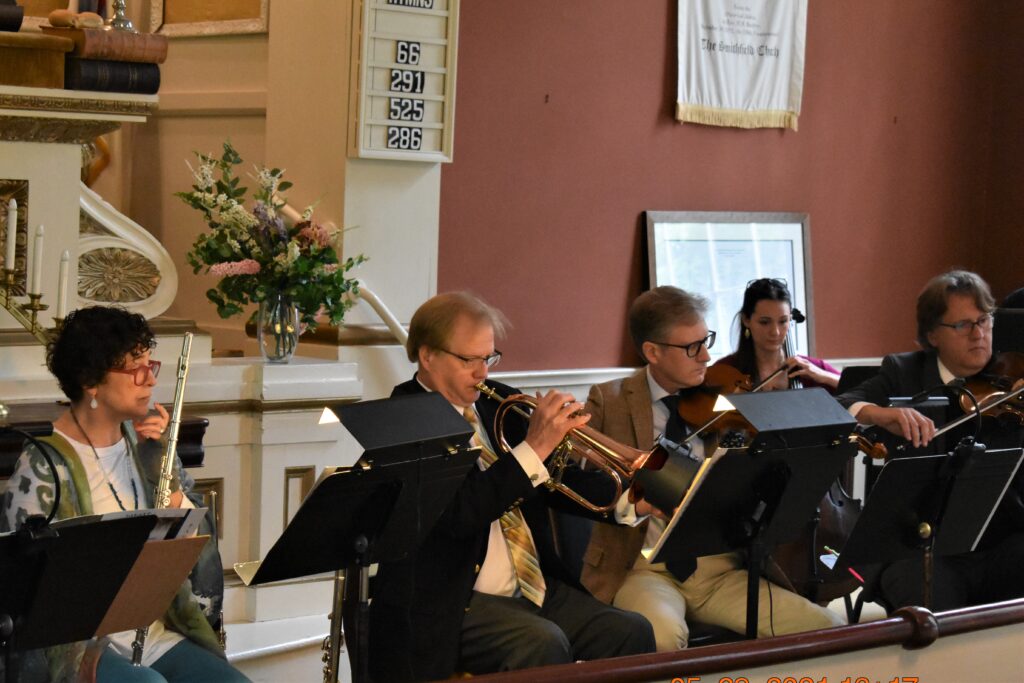 Preview by Kevin T McEneaney
Last May, the Smithfield Church Chamber Orchestra in northwestern Amenia was the first group of musicians to offer a Spring in-person concert Memorial Day weekend during the pandemic. They requested attendees to don masks. Smithfield Church remains noted for its classic nineteenth century acoustical design. The program featured a variety of works from Debussy to original jazz compositions by Conductor Matt Finley who plays trumpet. World-renowned local pianist Larry Ham was a surprise guest.
This year's concert on Sunday, May 29 at 4 pm, will feature a variety of different pieces under Conductor and Arranger Matt Finley. The orchestra is composed of professional instrumentalists who have all previously performed at The Smithfield Church in Amenia, New York, playing popular music orchestrated by Matt Finley. Admission remains pay-what-you-wish with a suggested donation of $20.
The May 29 program features excerpts of great music with origins in Ireland, England, France, Spain, Brazil, Cuba, and the USA, including Puerto Rico. Planned selections include:
Amparito Roca – Teixidor, Jamie
Molly on the Shore – Grainger, Percy
Theme from Goldfinger – Barry, John
Holiday for Strings – Rose, David
Jupiter arr. Jeremy Levy – Holst, Gustav
Julia – Finley, Matt
The Island – Lins, Ivan
The Ring – Ham, Larry
West Side Story Medley – Bernstein, Leonard
Pavane – Faure, Gabriel
The Washington Post – Sousa, John Phillip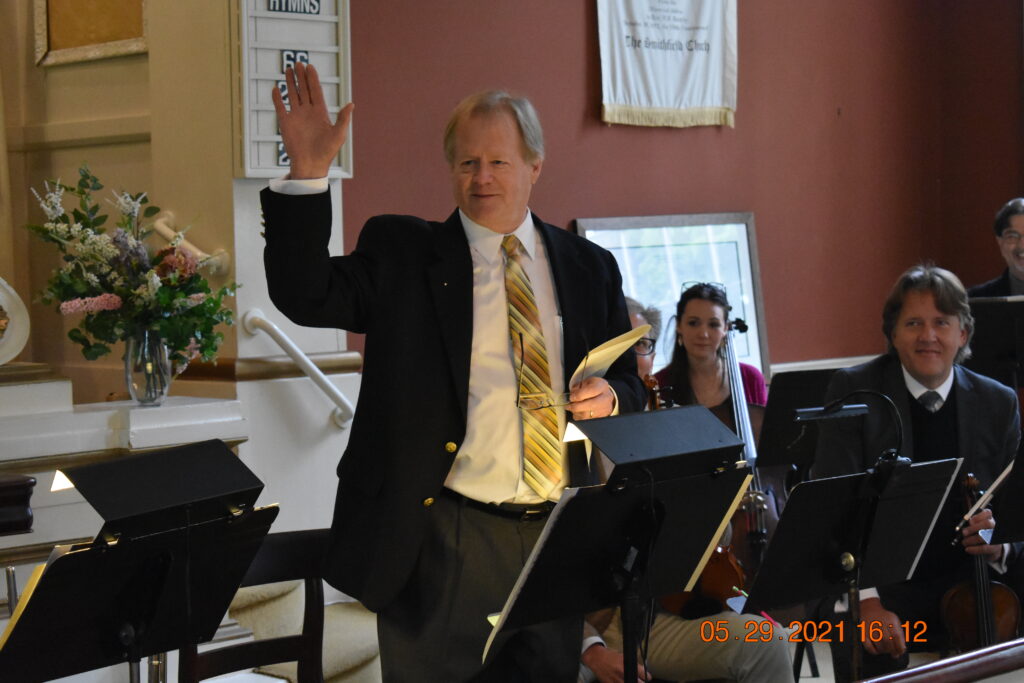 The Performers:
Lynnette Benner, flute: Performed solo shows at Tri Arts, Rhinebeck Performing Center, and Broadway Training Center.
Jim Briggs, clarinet: Principal saxophone with the New York Wind Symphony and lead alto and director of the NY Swing Exchange Big Band.
Michelle Demko, flute: Department Head at Allen-Stevenson School; performed with American Wind Symphony Orchestra.
Matt Finley, trumpet, arranger: Leader of Rio JAZZ concert band; recordings on Amazon, Spotify, iTunes, Pandora, etc. Also plays flugelhorn, piccolo trumpet, flute, soprano sax, vibes.
 Charles Gray, clarinet: Former Director of the Dutchess Community Jazz Ensemble; performed with Sha Na Na & Aretha Franklin.
Larry Ham, piano: Performed in the Lionel Hampton Orchestra and the Illinois Jacquet Big Band. United States Department of State Jazz Ambassador.
Piotr Kargul, viola: Internationally in demand in native Poland, Germany, Holland, France, Luxembourg, Belgium, United States.
Rob Murphy, violin: Plays with the Hudson Valley Philharmonic and is a founding member of Hudson Pro Musica.
Lou Pappas, double bass: Performs with Hudson Valley Philharmonic Orchestra, Taconic Opera Company, and Woodstock Chamber Orchestra.
Jean Vilkelis, cello: Performs with Northern Dutchess Symphony Orchestra; teaches at Dutchess Community College
PRESS CONTACT: Susan Bang @ [email protected]
Link to a review of last year's concert is here