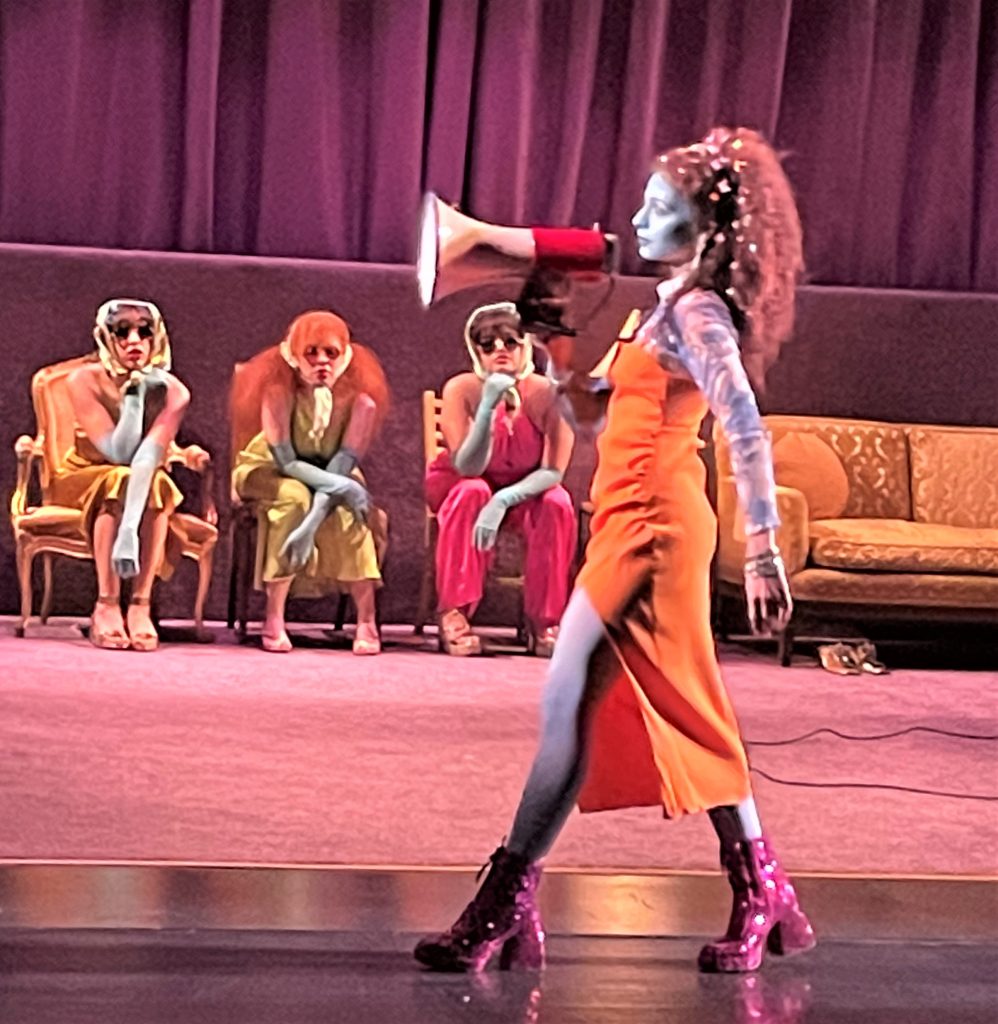 by Kevin T McEneaney
As a student, I had studied classical Greek, but gave it up due to my fifty-hour work schedule, yet I did acquire a deep aesthetic respect for Greek by reading Euclid, Alcman, Sappho, Plato's Symposium, and several poets. As for drama, I was a big Sophocles fan and always appreciated Medea by Euripides, the best contemporary translation being that of the Irish poet Desmond Egan, as well as the film adaptation of Sophocles' Oedipus Rex by Pier Paolo Pasolini.
I had read casual academic dismissals of Hippolytos,which I naively accepted without evidence. Bard College's production of the Euripides play gave me the opportunity to discover lacuna. There is a reason that Euripides won first prize for the play. (That decision of the judges was based on the manuscript submitted the previous year because preparation for the public production took a whole year before its performance, with teenagers training in choral singing and dance, combined with the author's ability to perfect the play with actors.)
Athenian theater employed masks that had primitive megaphones in the ambiance of accomplished acoustics. The relative anonymity of actors protected their private lives, as the masks declared self-conscious artifice. Greeks had many myths; they were cognizant that they were just stories amid the backdrop of amusing skepticism and superstition. They were not afflicted with religious fundamentalism.
This play is a bold attack on the religious cult of Aphrodite. This poignant production with Director Mikhaela Mahony, employing a new translation by Anne Carson, presents an authentic postmodern production while retaining the original intent of the play: any family or society ruled by the cult of Aphrodite, especially when enhanced by a lie, is doomed to extinction—this carries a contemporary frisson….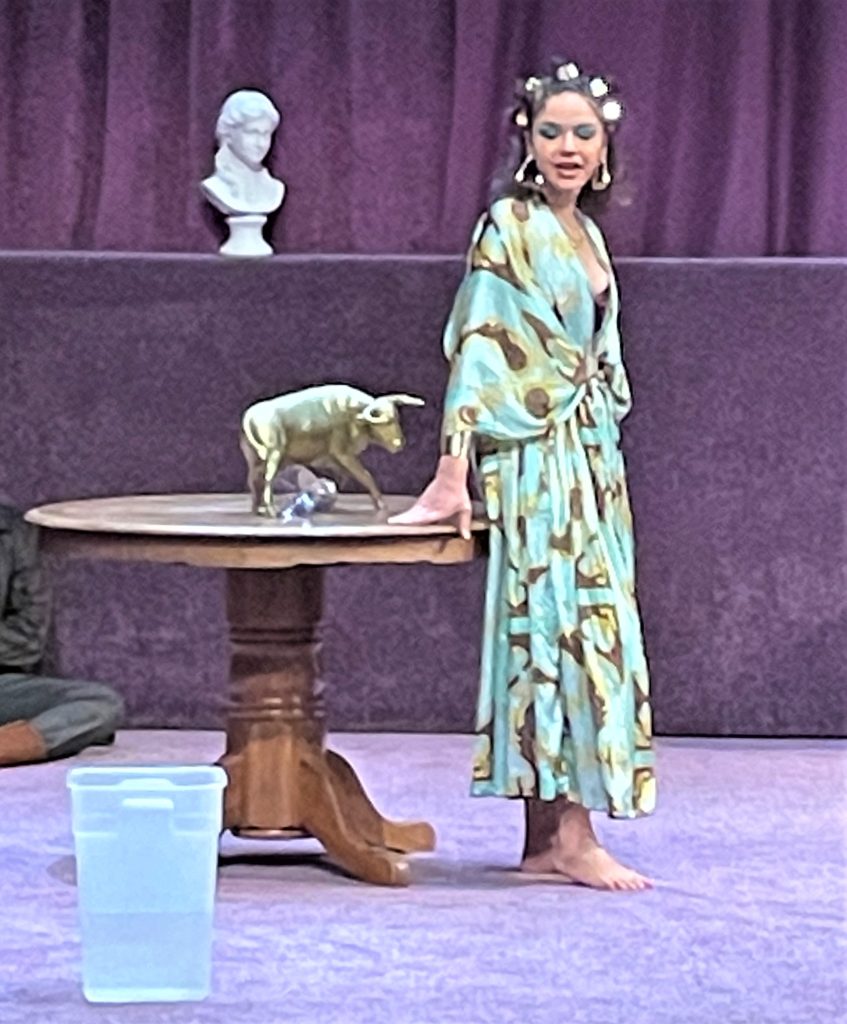 Through much of this production Aphrodite, played superbly by Sophia Barbatsuly, struts her sexy thighs and figure as she advertises her presence, availability, and scheming pride with a blaring, red megaphone. She is (to use a nineteenth century metaphor) the vamp of destruction. Phaedra, played by Maya Lavender, expertly clothed her passion in reason while her Nurse, played by Ariana Ahmed, convincingly offered her mistress sound advice which was rejected.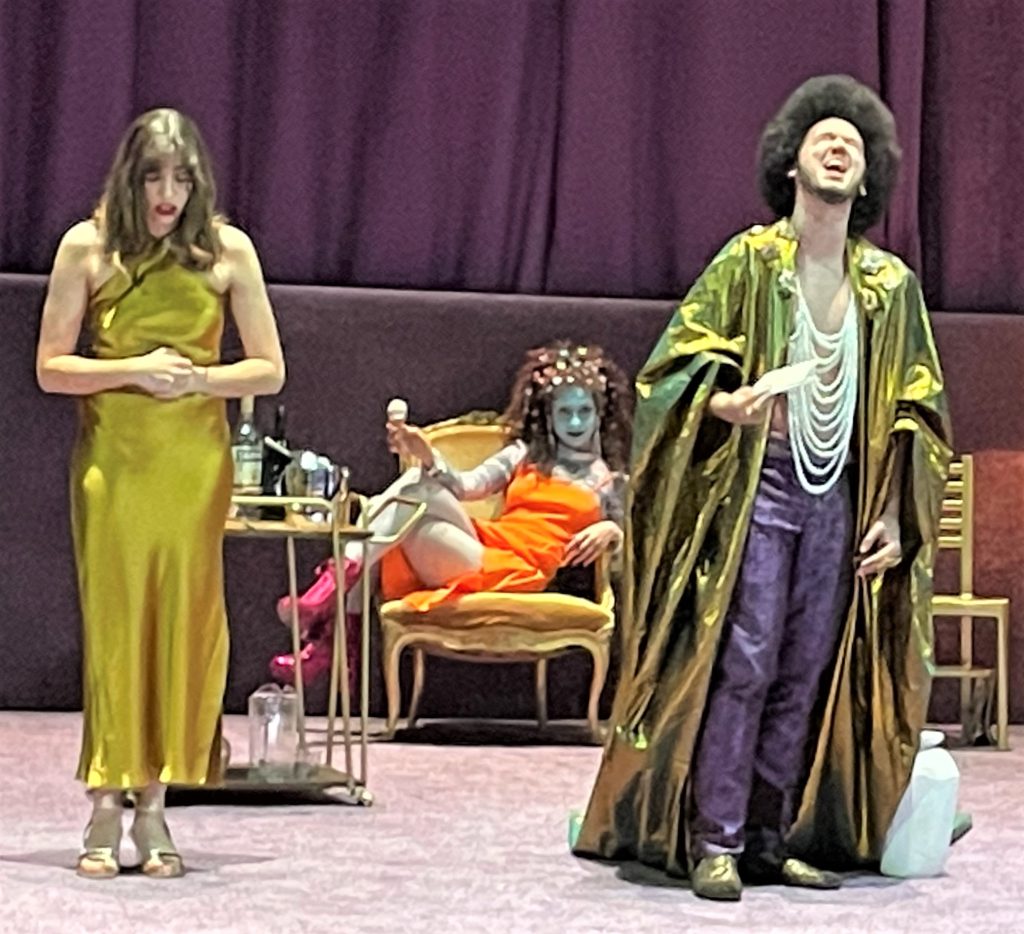 Phaedra, mother of Hippolytos, has fallen in love with her teenage son while her husband is away; Hippolytos is devoted to the purity of the asexual huntress goddess Artemis. He rejects the sexual advance of his biological mother; his mother hangs herself, yet inspired by Aphrodite to seek revenge on both husband and son leaves a suicide letter claiming that her son Hippolytos. When Theseus, king of Athens played with arrogance and passion by Neil Bhatia,, returns he disowns his faithful son who has never indulged in sexual activity. Banished from Athens, Poseidon kills him in a chariot accident.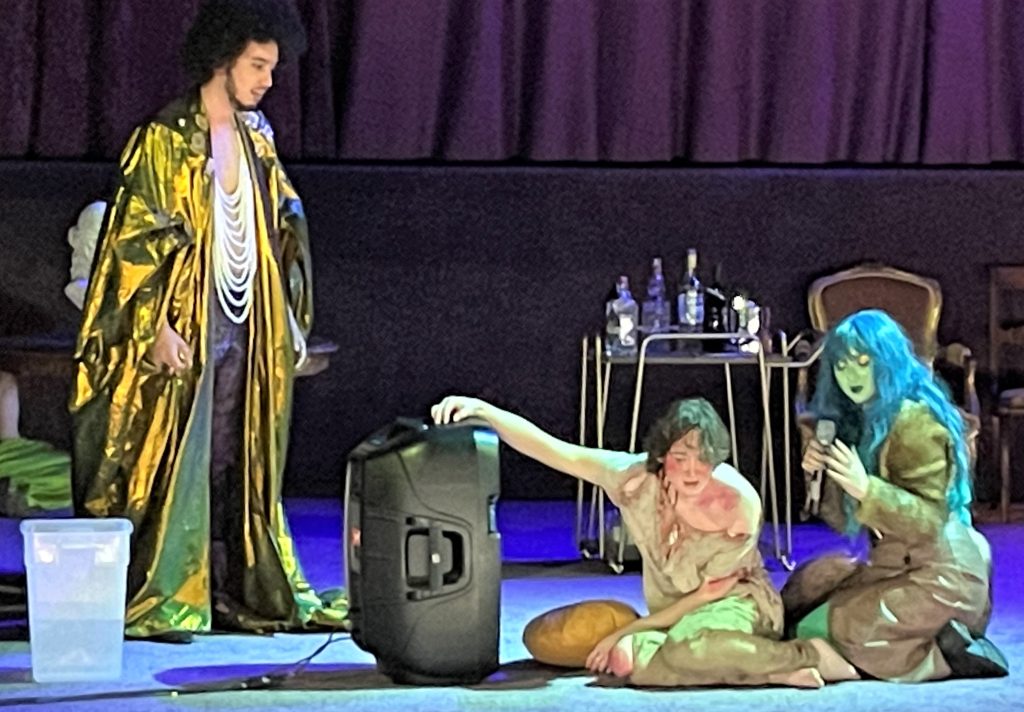 The messenger of this event, played by Chloe Griffault was electric in her voice, diction, phrasing. In the climatic death scene of Hippolytos, Silas Lloyd was magnificent with pathos as Aphrodite deliciously and superciliously gushed over the tragedy of a father destroying the most loyally devoted son possible while mockingly licking an ice-cream cone.

The moral: a big lie can not only destroy a ruling family, but it can also destroy the ethics of a whole culture. Suddenly, this obscure play now speaks with astonishing relevancy.
I thought the chorus donning animal masks was a hoot. The noisy vacuum cleaner that blotted an actor's lines was merely an annoyance. The red megaphone was an inspirational, haunting metaphor for destruction. The chorus chanted with impressive tone and unison.
Here was a student performance rising to a professional level!