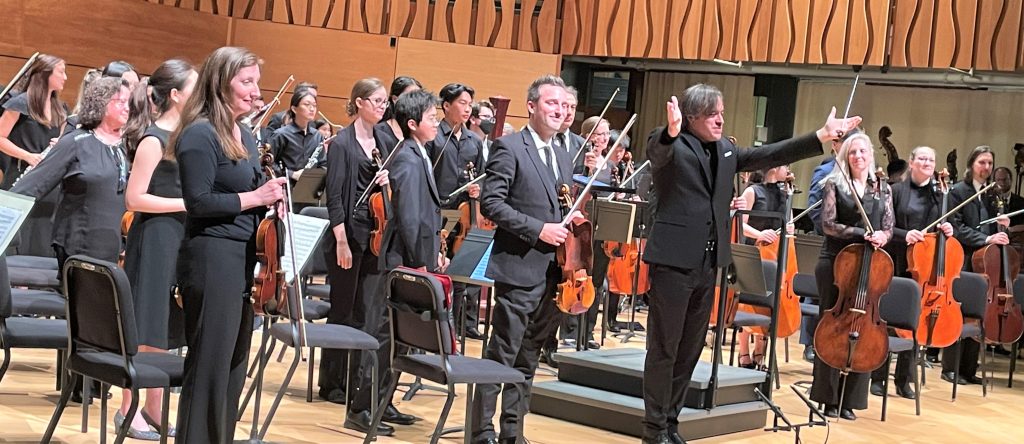 by Kevin T McEneaney
Last Saturday evening amid the superior acoustics of Elfers Hall, Fabio Witkowski conducted The Hotchkiss Orchestra with an imaginative musical program of Bedřich Smetana, Aram Khachaturian, and Oscar Lorenzo Fernández.
In 1874 the Czech composer Smetana, a disciple of Liszt, began composing six patriotic tone poems. Having finished Poem No. 2, he became totally deaf in both ears, yet went on to enjoy twelve more years of productive work, finishing the series and writing much music. No. 2 with its lush harmonies, titled Má Vlast ("My Country" in German, Vlatava in Czech), describes the journey of the river of that name, describing the beauty of its journey as a musical portrait painting where two clarinets are the principal instrument. In this version virtuoso clarinetist Darko Brlek, Artistic Director of the Ljubljana Festival in Slovenia, took center stage playing solo with luscious high and mellow low notes with memorable resonance with unified string backing of cellos and numerous violins. The effect was both dreamy and exciting as Brlek and company held forth under the vigorous baton of Fabio Witkowski, Director of the Hotchkiss Music program, which he has transformed in so many ways for the better over the past decade.
While this second lyrical suite has not been the most popular of the six, it has captured an international following around the globe. The river is depicted as a living organism with various empathetic moods.The scene where the moon glistens on the river where the lithesome river appears to halt, then suddenly rushes on with exploding brass makes one feel like one is waking from a daydream. Composed in Prague, this symphony is now played every May 12 in Prague, the anniversary of the day Smetana died in 1884. I have heard this work played before, yet never with such arresting passion.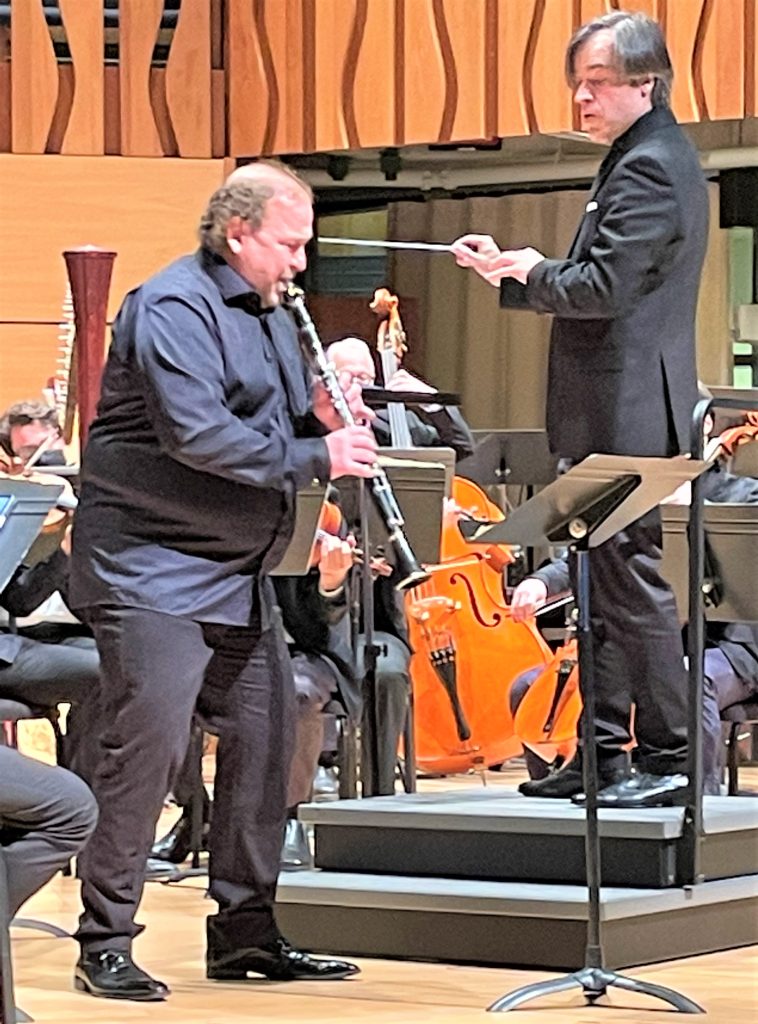 Concerto for Clarinet and Orchestra in A major, K.622 was W.A. Mozart's last major composition before he died in 1791. Never before had the clarinet been raised to such a showpiece instrument. Mozart first heard good clarinet playing in Mannheim in 1777; he began the composition for a basset horn yet switched to clarinet. The full range of the clarinet is explored with a wealth of chromatic detail. Many think this work to be the height of cantabile melody, unequaled by any other composer. Brlek brought color to both slow and fast melodies. A multitude of moods fly by with sincerity and simplicity. The clarinet becomes a living encyclopedia of emotional possibilities. The audience was stunned, delivering long applause to the 54 students in the orchestra.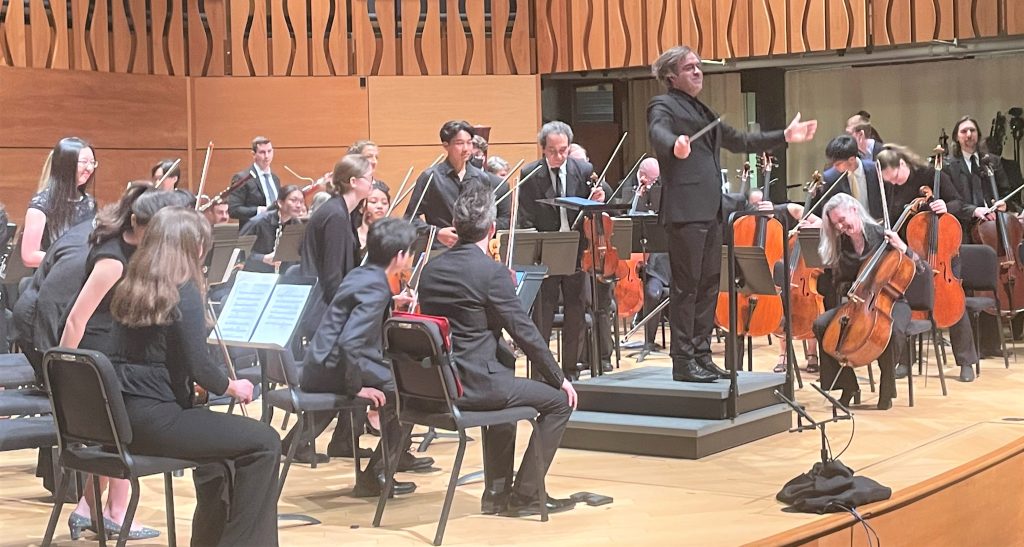 Aram Khachaturian was born in Tbilisi, Georgia, of Armenian parents. As a prolific composer he had the gift of combining harmonies from Caucasian folk tunes, European classical music, and various strands of Asian music. While it took a long time for recognition, he was eventually called one of the Big Four charged with Formalism in Russia: Prokofiev, Shostakovitch, Mayakovsky, and Khachaturian, whose fans and supporters were perplexed. More than most composers, there is much repetition of phrasing refrains as in folk melodies. Under the direction of a good Conductor like Witkowski, there is subtle shading, building suspense layered into these rhythms of the 1956 three-act ballet premiered in Moscow, one of the most famous ballets in the Russian cannon. The orchestra performed the Adagio section of Spartacus and Phrygia, which had a decisive influence over Alfred North's Academy Award winning film score of the 1960 smash hit film starring Kirk Douglas based upon Howard Fast's 1951 novel with Dalton Trumbo (who was banned) screenplay.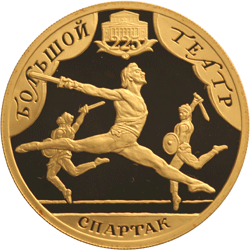 The closer was the Batuque movement from Reisado do pastoreio (1930) by Oscar Lorenzo Fernández, which employs African percussive poly-rhythms with flutes and horns. Batuque refers to a communal circle dance. The rhythms and number of instruments gradually move toward a crescendo and climax that is a joyous shout of collective unity that brought the audience to its feet, demanding multiple bows.
This July the Hotchkiss Piano Portals Summer Concert Series will run from July 16 to July 30th.