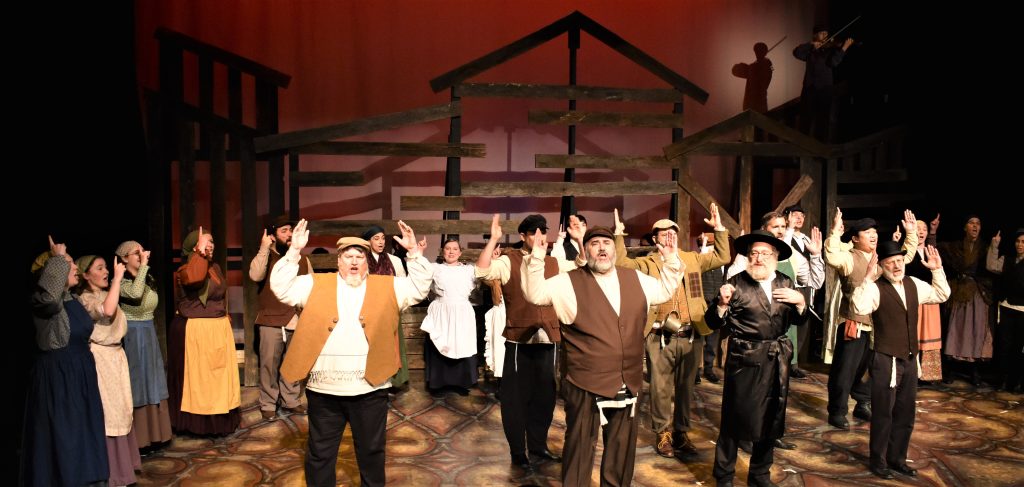 by Kevin T McEneaney
The 1964 classic Fiddler on the Roof at The Center for Performing Arts presents a nostalgic echo of the original Broadway production with cathartic ensemble singing. There is a decent film version of the play, yet it is not a great masterpiece like Cabaret with Liza Minnelli. Viewing any film at home might be slightly satisfactory, but compared to live theater it does not provide deep sentiment, or even much reflection, as only live theater offers that magic.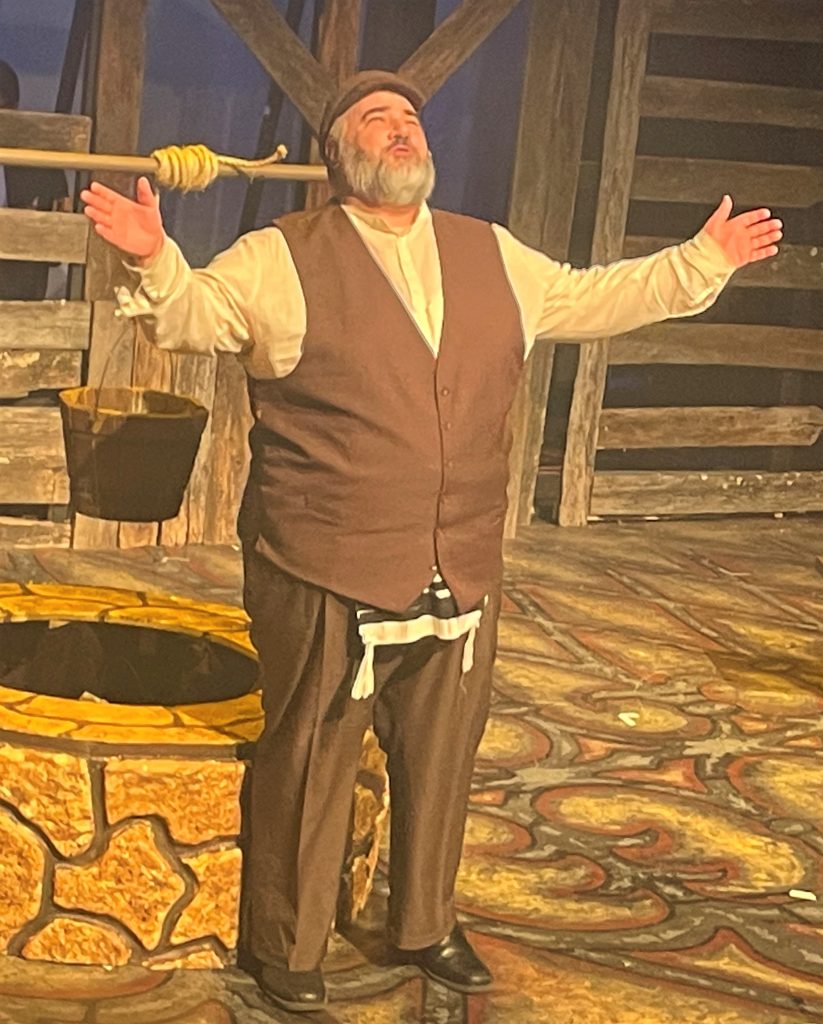 As in any good musical production, there is some excellent singing, especially by Teresa Gasparini, as Golde, the soul of the play who just manages to keep the lid on her wisdom; Jane Petruncola as eldest daughter Tzeitel, who manages to marry the man she loves and excels in her duet; Emily Eichler, who as daughter Hodel, delivers delightful mezzo-soprano interludes, Joseph Beem, Jr. as Tevye dominates the play like a landlord yet he remains the poor dairy farmer; Rob Trama as the communist agitator Perchik, who cheekily lists his bio credit as "Who needs therapy when you have a theater?" Trama is also an accomplished dancer with an authoritative stage presence that makes one wish to see more of his work.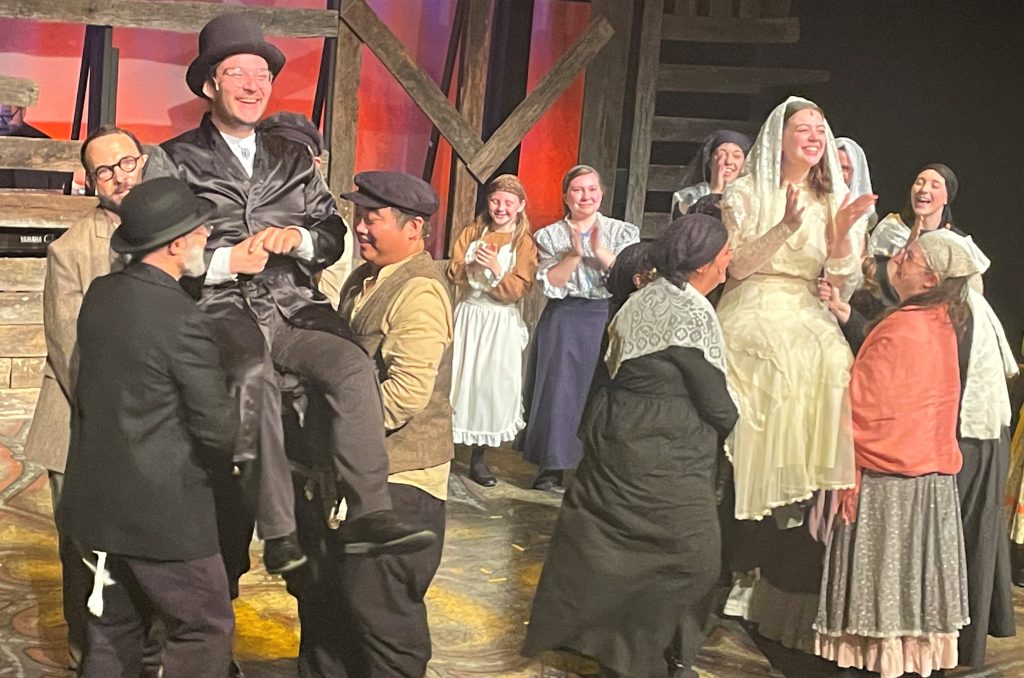 Beem, as a Zero Mostel understudy, is an impressive presence who carries the plot on his shoulders as if he were Hercules in a gulag, singing with authoritative clout. Wendy Urban-Mead amusingly enlivens the role of Yente, the village matchmaker, with an enchanting yet practical aura with comic results. Glen Morrice as Motel brims with awkward nativity which captures one's heart—his and Holdel's love story simmers and glows in the plot. Riley Dobbins as Chava also has a lovely solo. Howie Riggs as Lazar Wolf has the sinister impertinence of a rich man while Mark Grunblatt as the Rabbi has a deft political touch.This production features such a large cast that I cannot mention all the players who worked with such unified effect in ensemble scenes of dancing as well as singing, which nearly takes the roof off the theater.
This is a musical comedy based upon the turn-of-the-century stories by Sholom Aleichem. Full of folk-wisdom and wit, there remains spotlights of genuine humor amid moments of predictable kitsch. The whirling midnight dream-nightmare sequence is a hoot!
This production is by The New Deal Creative Arts Center under the impressive direction of Joseph Gasparini. Musical direction by Lee Stowe was robust. Choreography by Stephanie Blake and Jane Petruncola was a whirling delight. Costumes and sets were spare yet effective.
This musical, set about 1905 in Ukraine, remains a gratefully happy experience despite its forlorn conclusion of a community dispersed, far from the deeper suffering that now occurs in Ukraine under their historic oppressors. This effervescent production runs through June 25. For more information and tickets go to: https://www.centerforperformingarts.org/