by Kevin T. McEneaney
Preview
On Saturday, February 20, Dutchess Community College will offer an evening of entertainment that will feature musical performances from current scholarship students, a silent auction, and balloon pop raffle. The Dutchess Community College Music Program is an accredited part of the SUNY College system, and has recently expanded. Saxophonist Christopher Brellochs is the current Chair of the Academy; a recent interview with him may be found here.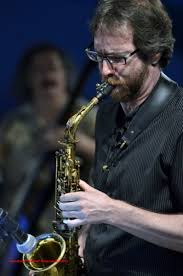 Drummer Andrecia Henry is a student of Tom Melito and will perform "Rolling in Rhythm," a classic snare drum solo dedicated to Joe Morello, the drummer from the legendary jazz ensemble, The Dave Brubeck Quartet.
Guitarist and singer Sebastian Vega performs a song about giving up and hiding your feelings called "Boys Don't Cry" by The Cure, which was originally recorded in 1979 and has gone on the be used in many films. Imani Murphy will sing "For All We Know" by Donny Hathaway joining a lineage of singers who have also performed this song like Nina Simone, Aretha Franklin, Bette Midler and Nat King Cole.
Evelyn House will sing "Watch What Happens" from the 2011 Broadway musical Newsies, which was based on the 1992 film by the same name, which was inspired by the 1899 Newsboys Strike in New York City.
The festivities conclude with a performance by guitar and ukulele instructor Dan Stevens performing classic pop/rock hits like "One Love" by Bob Marley, "Come Together" from The Beatles, and "Heart of Gold" by Neil Young.
TICKETS AND DONATIONS for this Saturday Benefit Concert at 7 pm may be found at this link: https://1406.thankyou4caring.org/musicscholarshipbenefit.
As Prelude to this live, virtual concert, noted international jazz pianist Larry Ham (who was born in Millbrook and currently teaches at Dutchess Community College) will perform ten minutes before the concert. This special treat requires that you log in to the concert about twelve minutes early if you have purchased a ticket.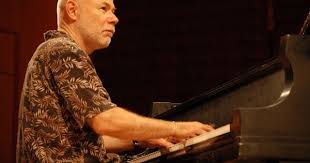 For futrher information paste this link into your browser: https://mail.google.com/mail/u/0/?hl=en#inbox/KtbxLrjZpbpQDhSPNTQCLmggwrdKvxBjJB?projector=1