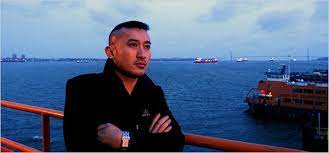 by Kevin T McEneaney
Some people avoid reviews because they reject the proposition of an answer before the proposal of a question; others bread review with skeptical curiosity wondering whether the reviewer is partial to a certain fashion or style or even a friend.
Reviewer attempt to be entertaining, and because of that, some readers wonder is they are reviewing their own vivacity rather than the subject at hand. Some reviews may be prejudiced or obscure, yet some may be earnest and diligent.
I am no expert in Chinese music. One of the exciting frontiers of contemporary music offers the fusion of Eastern and Western music with the result that both traditions achieve new life and perspective.  
Huang Ruo, current composer in residence at Bard and winner of numerous international awards, has written several film scores as well as two operas: Dr. Sun Yat-sen and An American Soldier. He was a sensation while he was at Julliard. I noodled around on the internet to discover that he was immensely prolific, diverse in modalities of composition from classical to folk, and gently articulate.
The first evening of Bard College's annual China Now Music Festival, which showcases a variety of Asian composers this year, was devoted to Huang Ruo.
Under the enthusiastic baton of Jindong Cai, The Orchestra Now performed A Dust in Time, passacaglia for strings. This work was in the vein of Western minimalism, especially redolent of the Polish composer Arvo Pärt or Philip Glass, especially his Eighth Symphony, yet the composition was deeply Chinese in its subtle psychology. Since a passacaglia is a triple meter dance, I was expecting something more frenetic than the slow incremental movements which offered a Buddhist meditation on mortality. Its quiescent beginning gradually rose to garner the full force of the strings as the composition gradually accreted in complexity, an inverse version of Chinese boxes, wherein rising cellos and bass enhanced the climax. A Dust in Time provided a meditation on temporality created a sky-scraper of limited duration within the rising and falling cycles of civilization.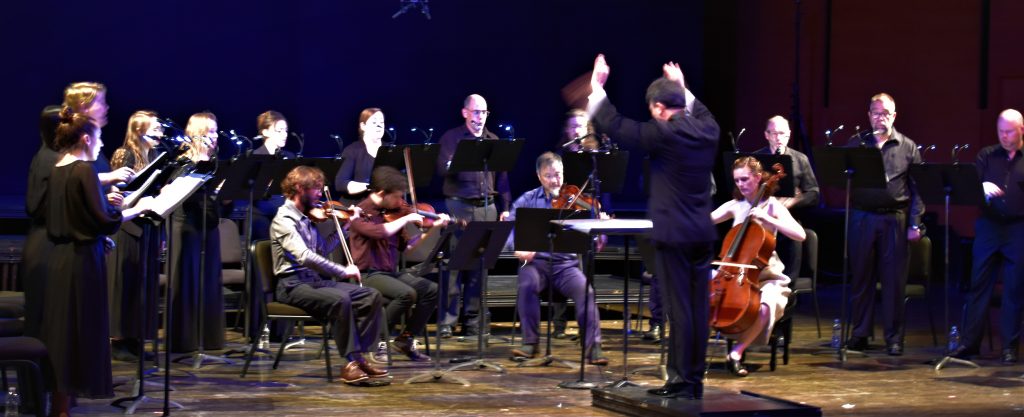 In an interview with blogger ILONA OLTUSKI (2011) Huang Ruo states: "I never intentionally try to define my standpoint. I do what I feel and believe in. I can't deny my background – my culture is always present. I do speak four Chinese dialects and have no fear of using Chinese elements, but not in an artificial way. It is more important to me that what I do has new substance. The term that I created, 'dimensionalism,' tries to define connections between space, time, and sound. It is related to architecture and modern art in general, which I am a big lover of."
After Intermission the Del Sol Quartet appeared onstage with the China Now Festival Chorus with conductor Jindong Cai to direct three excerpts from Huang Ruo's new Angel Island Oratorio which will receive its American Premiere in San Francisco next month. The choir sang in Chinese. The Seascape evoked the waters between mainland China and Taiwan, presenting an allegory of unified culture. When We Bade Farewell dramatized the plight of a lover leaving its partner, the Motherland. This movement featured faint echoes of Renaissance liturgical hymnody. Buried Beneath Clay and Earth was a vibrant requiem for the fate we all will experience: a universal lament for humanity. I found the quality of voice singing, especially the sopranos to be extraordinary.

There is an interesting interview with affable Huang Ruo about his past and Chinese folk-rock music at https://7thavenueproject.com/post/127518349190/huang-ruo-a-composers-journey
This Festival runs through this week and culminates this weekend. A schedule of events can be found on the TMI Calendar page at https://themillbrookindependent.com/?event=china-now-music-festival-asian-american-voices