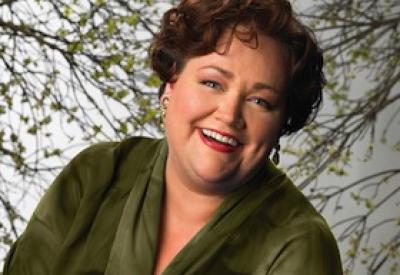 by Kevin T McEneaney
In The Importance of Being Earnest by Oscar Wilde, Lady Bracknell declares, as she leaves the drawing room: "French songs I cannot possibly allow. People always seem to think that they are improper, and either look shocked, which is vulgar, or laugh, which is worse …."
Yes, some songs were vulgar, some funny, and several freighted the angst of love, even sentiment, pathos, desolation, or female devotion to masochism. Yet we live in the present, and those songs from a hundred years ago, or more—all such are as out of date as love, generosity, tragedy, desperation, and dignity.
And to make matters worse it was all accompanied merely by an old piano—where were the deafening bass drums or wonky guitar riffs? And people sang, instead of shouting, screaming, or stomping! Plus, the songs were in a defunct language (French), which is only used for movies in Europe where people insult or patronize you so politely!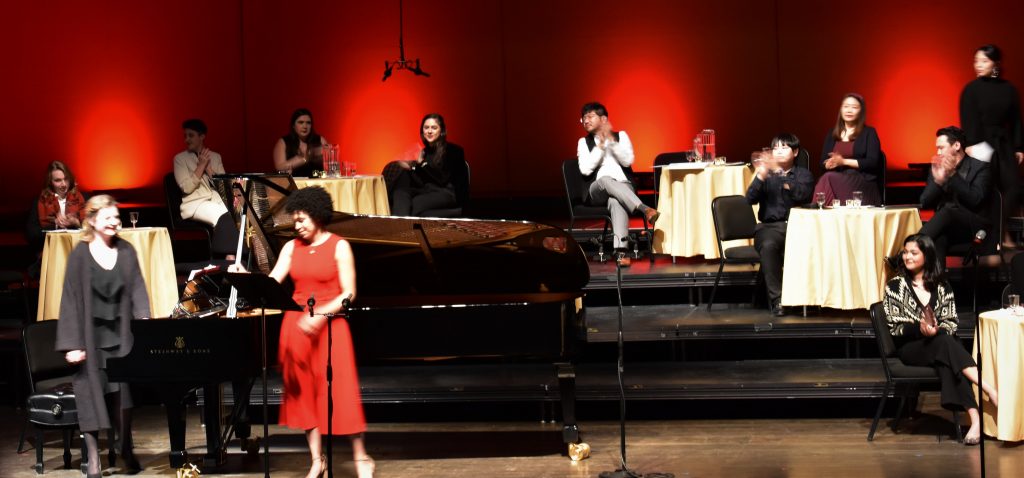 This was a temperate piece of heavenly sophistication at Sosnoff Theater on a cool autumn night where classic French songs of bygone eras were resurrected in a verbal display of innuendo, emotional shading, vocal color, good accent, nuance and polished artistry. About twenty students and ten pianists performed with lively panache. Each of these students displayed substantial talent and training; they should find their place as future entertainers when I become so senile that I won't remember where my glass of wine is when it rests on a table in front of my eyes….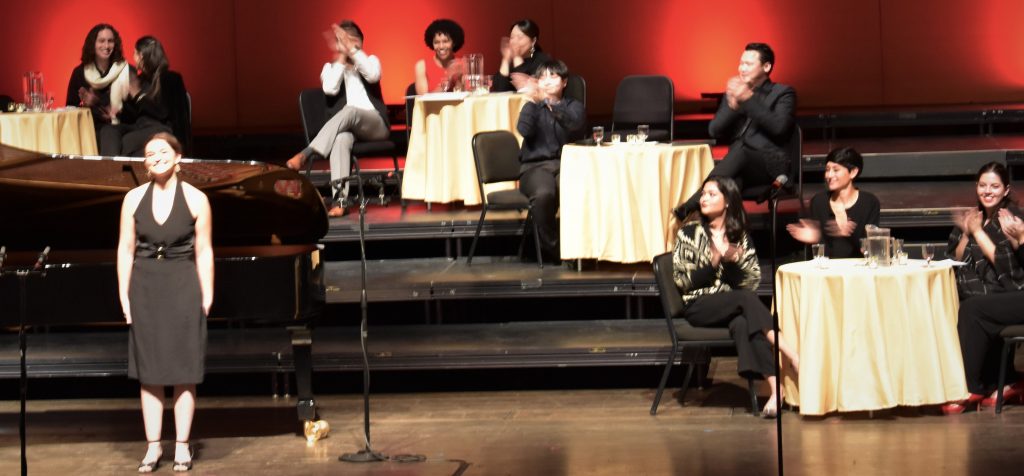 Everyone read a clear, decent, dramatic translation of their song before performing it in French. Stephanie Blythe has become a magnetic legend, recruiting a star crew of talented students at Bard. She sang "La vie antérieure" by Charles Baudelaire with music by Léo Ferré (1916-1993), an ironic, narcissistic daydream of being in an anterior paradise without the chronic, wounding torment of his syphilitic condition. She concluded the concert with a 1984 showstopper, "Amsterdam," by Jacques Brel with Kayo Iwama on piano. She sang with sadness, satire, resignation, and finally culminating in terrible, thundering rage on how young girls were exploited by town merchants.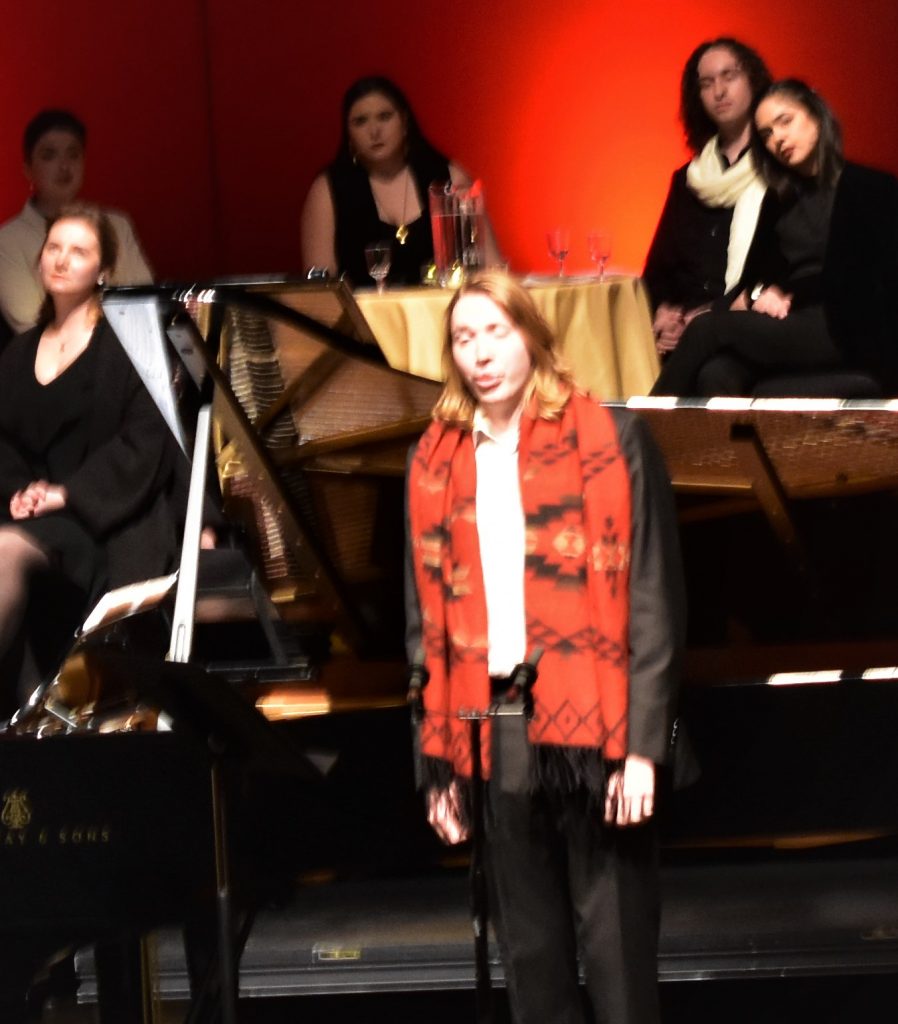 Perhaps Jacques Brel was the last great gasp of that Cabaret tradition, which has now been reduced to minor and frivolous moments of satisfactory wit in the Netflix series Call My Agent or Emily in Paris.