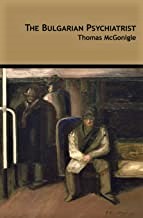 This is the first installment of reviews of lesser-known books which mainstream publications are likely to overlook.
The Bulgarian Psychiatrist by Thomas McGonigle. Spuyten Duyvil Press. 2022. 116 pages. $18
Reviewed by Kevin T McEneaney
This novella is in the tradition of European emigrant novels like Sergei Dovlatov's amusing The Suitcase (1986); or perhaps stylistically speaking, in the tradition of e.e.cummings' travel book on Russia A Journey Through Soviet Russia (1933) where discourse becomes disorientation; or maybe a smidgen like Yuri Olesha's The Three Fat Men (1928) in its sardonic wanderings. But I digress: because this novella is really like none of those books, since this novella is a funhouse mirror about culture in these United States.
Stylistically speaking, the writing belongs primarily to the French tradition of interior monologue, as well as the lolling habit of extended droll commentary one may encounter in Balzac or Celine, plus the surrealist, interior labyrinth of Cocteau, Camus, Borges, or Robbe-Grillet, which is to say that this novella is not like any of these comparisons at all, since it remains the unique voice of McGonigle shape-shifting around in circles while constructing trapezoids, chattering in American dialect about cultural history, psychological observations on places like Brooklyn, Sofia, or the American desert, and the potential detritus of obsessive memory suddenly intruding into the Bulgarian narrator's vortex—sometimes slipping into apparent stasis, which eventually leaps into various modalities of witty paradox and trenchant observation.
Set with a 1980 hinge that swings both ways and with a sensibility that time offers nothing but passing illusion or delusion that clings to memories which we would all prefer to monumentalize and memorialize, poignancy competes with bemused satire on the vagaries and horrors of time.
The lengthy yet temporary migration of John Cowper Powys, anarchist author of A Glastonbury Romance (1932) and the more fascinating Autobiography (1934), to America offers a shadowy leitmotif voice, as the Bulgarian narrator is obsessed with Powys:
and I am thinking, Powys is saying, of the forgetfulness involved, more so than in any Irish person though no one has ever measured the ability of the Irish to either remember or forget though it is said the Irish never forget or learn anything from what they have remembered, so what's the point? But that's to expect too much of any people: no one really learns anything from history or from what is remembered, just words repeated over and over again becoming a glob of tasteless bubble gum you can't even stick under the desk.
The novella is about a Bulgarian psychiatrist, George, whom Thomas befriended during diverse adventures in Bulgaria where he met his first wife Lydia, plus recalled conversations with George once he arrived in Manhattan's Greenwich Village to practice his profession. Autobiographical musings dramatize errata of picaresque conversation, including a list of George's bon mots:
"You can never mention distinctions because always: is one better than the other?"
The theme of an outsider looking at the U.S. and exploring its peculiar strangeness offers angular perspective that supplies intellectual stimulation. The tragedy of Hitler and corrupt Communism in Bulgaria offers a bitter pit at the center of more contemporary threads.
If you enjoy absurdist humor, pungent anecdotes, and an elbow of travelogue with a dollop of offhand wisdom, this novella offers a lively three or four-hour read. At the heart of the novella is a memorial portrait of a generous psychologist who loved other people for whoever they are yet could never understand how or why Americans fantasize about the future while they neglect the present and forget the past.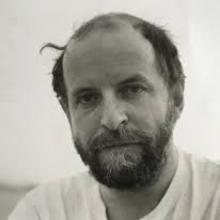 There are enthusiastic encomiums from novelists Madison Smart Bell and James McCourt. McGonigle teaches at Manhattan Community College and is the author of three previous novels of distinction; he has been a prolific book reviewer for The Guardian, The Washington Post, The Chicago Tribune, and Los Angeles Times. Four novels of his have been published in Bulgarian.