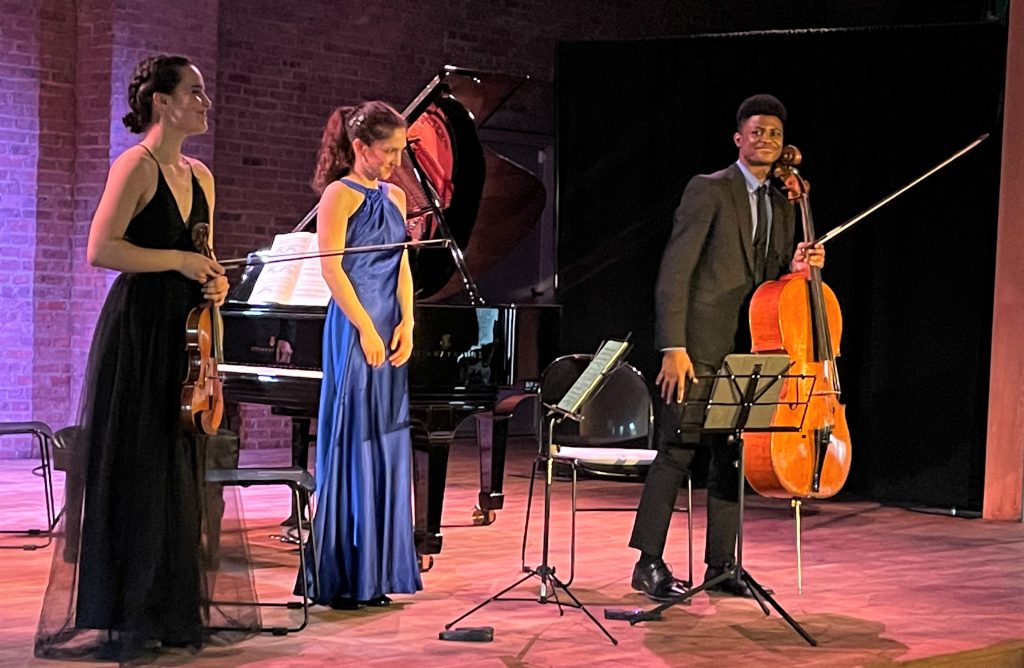 by Kevin T McEneaney
The excitement at The Stissing Center in Pine Plains consisted of three young classical musicians performing something they have never performed before, and they did not know each other. As a trio this was their premiere performance. Stephen Kaye of Lithgow, having heard them play separately, commissioned them to perform Pyotr Ilyich Tchaikovsky's Piano Trio in A minor, op. 50.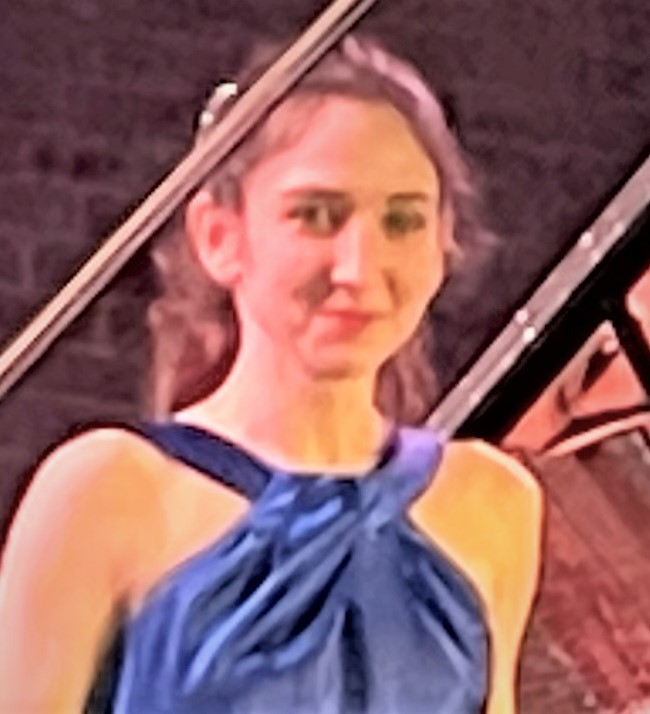 Pianist Julia Hamos currently studies with Sir Andreas Schiff at the Barenboim-Said Akademie in Berlin, partially funded by my deceased Columbia Professor Edward Said, who once played from memory in his apartment several Mozart sonatas for me, his sole audience, as I packed up numerous cartons of books that he was selling to a bookseller in Spring of 1977 when he was under intense FBI surveillance while they were somehow perusing unpublished drafts of his masterpiece Orientalism (1978). (I told him that I, also, had a lifetime FBI file, although I had never done anything wrong or illegal.)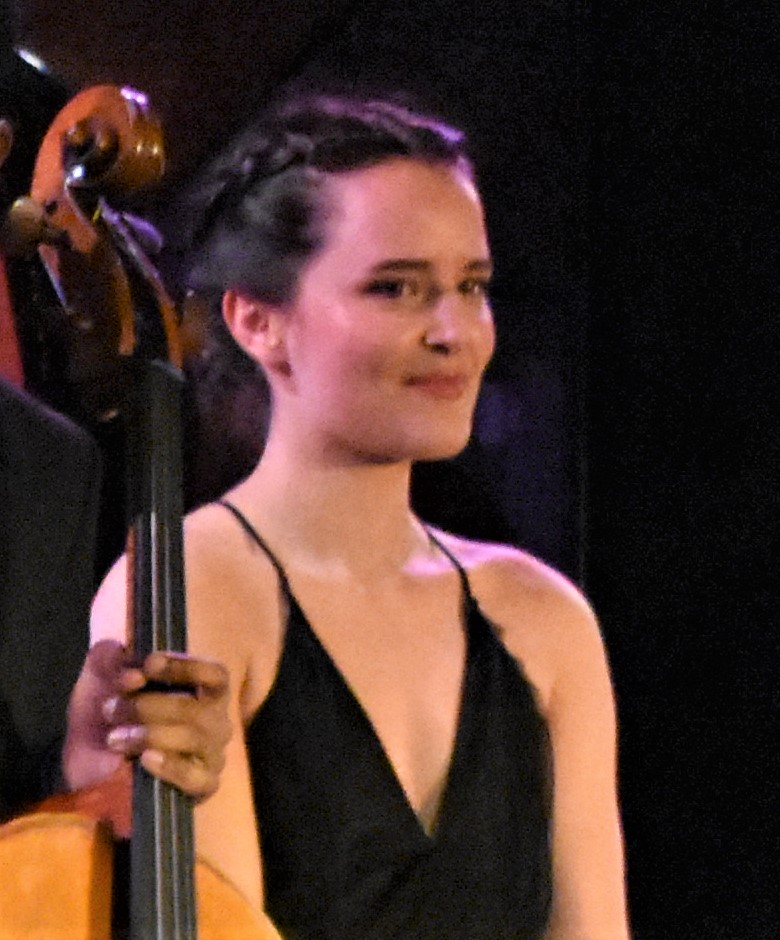 Violinist Abigel Kralik studied under Itzhak Perlman at The Juilliard School and is currently in residence at Festival Mozaic in California, curating and performing both solo and chamber music.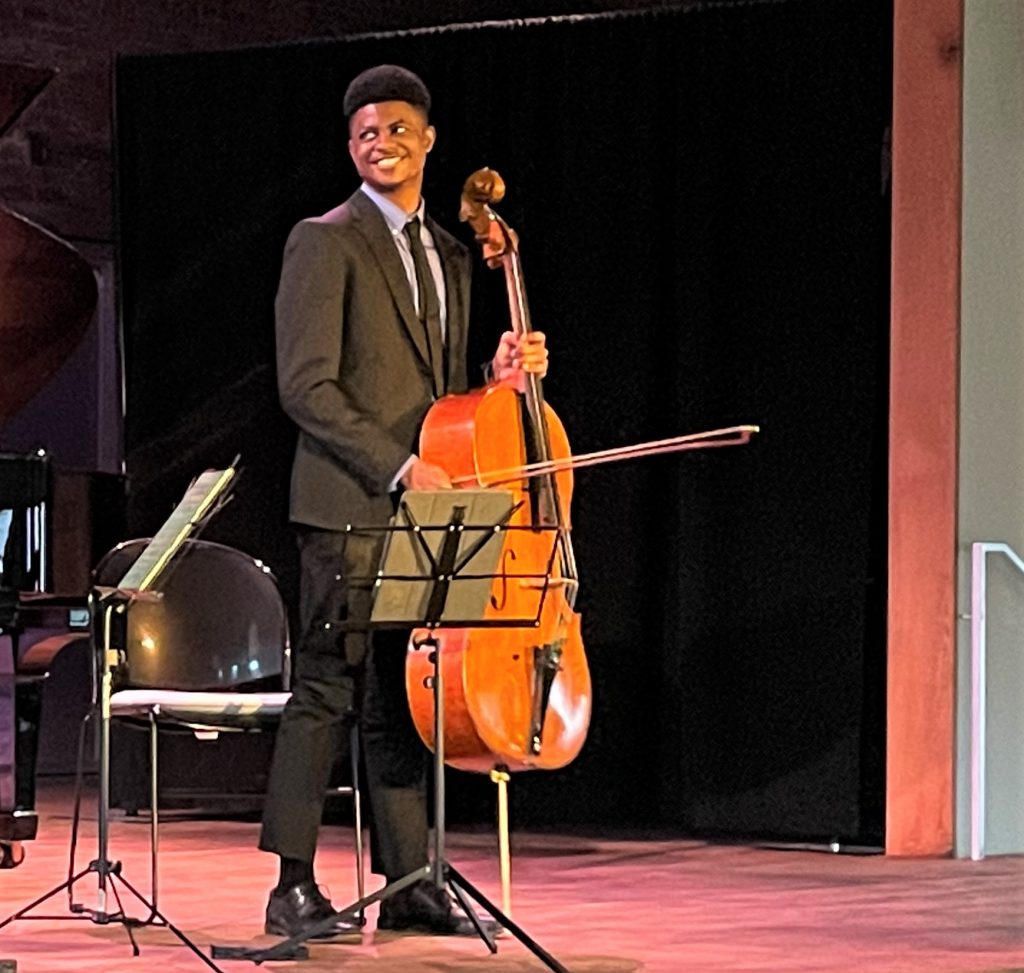 Cellist Sterling Elliott is a current Kovner fellow at The Julliard School, studying under Joel Krosnick and Clara Kim. Sterling has recently made his debut with the Los Angeles Philharmonic, and he was the genial spokesperson of the group at this event.
As opener, Sterling and Abigel performed Tchaikovsky's "Andante Cantabile," based upon a Ukrainian theme from the second movement of Tchaikovsky's String Quartet No. 1 in D major, op. 11 as a tribute to the current plight of citizens in Ukraine. Their duo performance was empathetic and resonant, especially in Sterling's lower notes.
Julia joined them for what is possibly the longest piano trio on record and one of the most difficult to play: Tchaikovsky's only piano trio, composed in memory of his teacher, Nikolay Rubinstein. (Sergei Taneyev was also a student.) On news of his death in 1881, Tchaikovsky vowed he would compose something about his beloved mentor's death yet fell into a torpor on the subject and could not proceed to compose anything. Tchaikovsky eventually fled Moscow for Rome where he attempted to distract himself by composing a short eight-minute Overture on the theme of Byron's Mazeppa.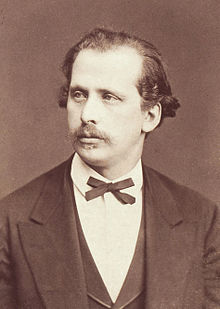 Although Tchaikovsky told others he detested piano trios with violin and cello, he decided to test himself on this genre that Rubinstein loved. And so, with much agony and work, he fell to composing this trio masterpiece which was premiered on the first anniversary of his most influential teacher's demise.
On piano Julia was adept at rhythm and unison. There are momentary dramatic pauses in this nearly fifty-minute work at which she and companions filled the silence with thrilling dramatic suspense. When leading, she was authoritative with individual voice and especially effective with Dies irae themes.
Sterling on cello was magnificent with deep passion as he delivered a profound sense of personal loss, plangently moving with affection. He is a young cellist and if you are interested in the younger generation, he is one to follow.
Abigel on violin was soaring within the varied timbre of her instrument, especially exultant in moments of happy memories of Rubinstein and the rather long, explosive panegyric to Rubinstein. If you were there, you heard the intense journey-work of a future violin star!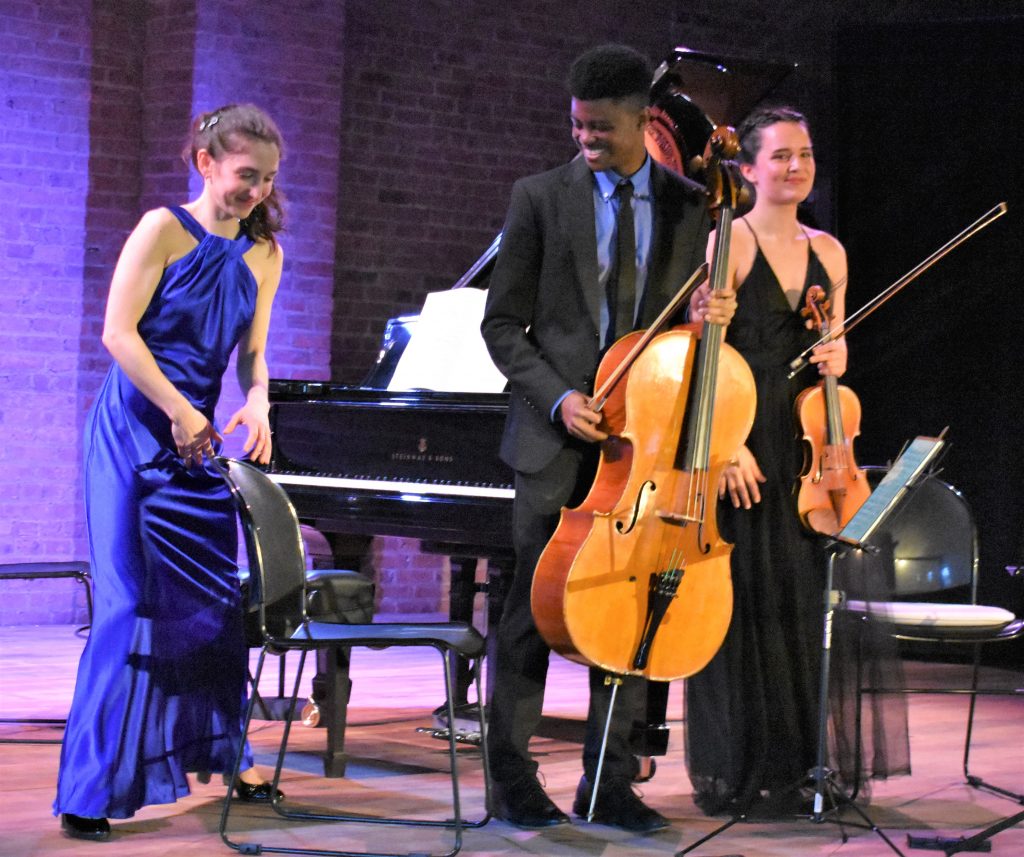 That The Stissing Center now showcases emerging artistic talent for the musical star of the next generation remains a remarkable feat for a rural community supporting the arts. Concerts at the Center now appear to be running on a bi-weekly schedule.
For more information: https://thestissingcenter.org/