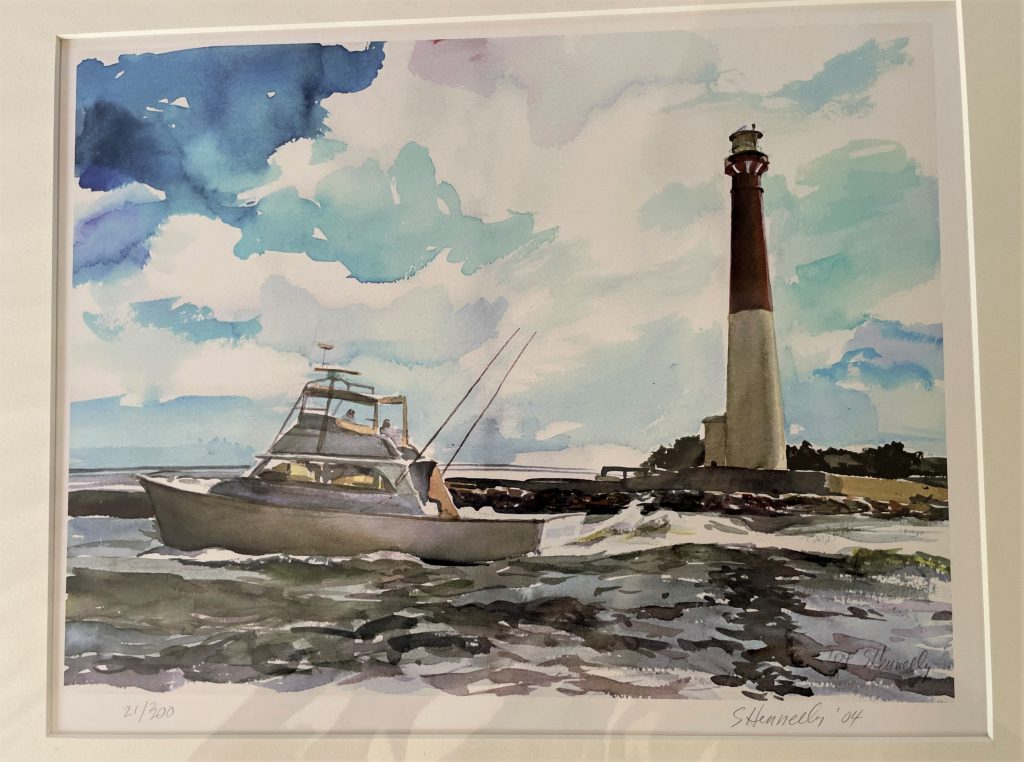 by Kevin T McEneaney
Dutchess county resident Susan Hennelly doesn't feel like she is a whole human unless she is painting, creating, solving problems, or expressing her feelings and thoughts though art. Like most committed artists, she works on her art every day, whether that be in watercolor, oil, or collage cut-up. Susan began painting at the age of three.
As a student at Temple University, she was influenced by art historian David Pease, a painter who was a superb draftsman (whose work resides in the Whitney Museum and Yale Gallery), and by Rudolph Staffel, a potter and ceramicist whom she studied under (the Smithsonian has a large collection of his work), learning how to brush stroke pottery, which later determined her style and technique. Another influence remains the style of brush stroke in Japanese calligraphy. Her deceased husband, Bill Hennelly, had been a successful graphic designer with a broad background in art history, also influenced her thinking about conceptual structure and balance in art.

Some of Susan's historic heroes: watercolorist John Marin, oil painter Winslow Homer, the bright colors of Matisse, the use of black by Jackson Pollack, and the subtly surreal perspectives of Cezanne, as well as the technique of employing light among Italian Renaissance painters. Susan prefers to paint in the open air with natural light like the great French and Italian masters. She also does sculpture painting.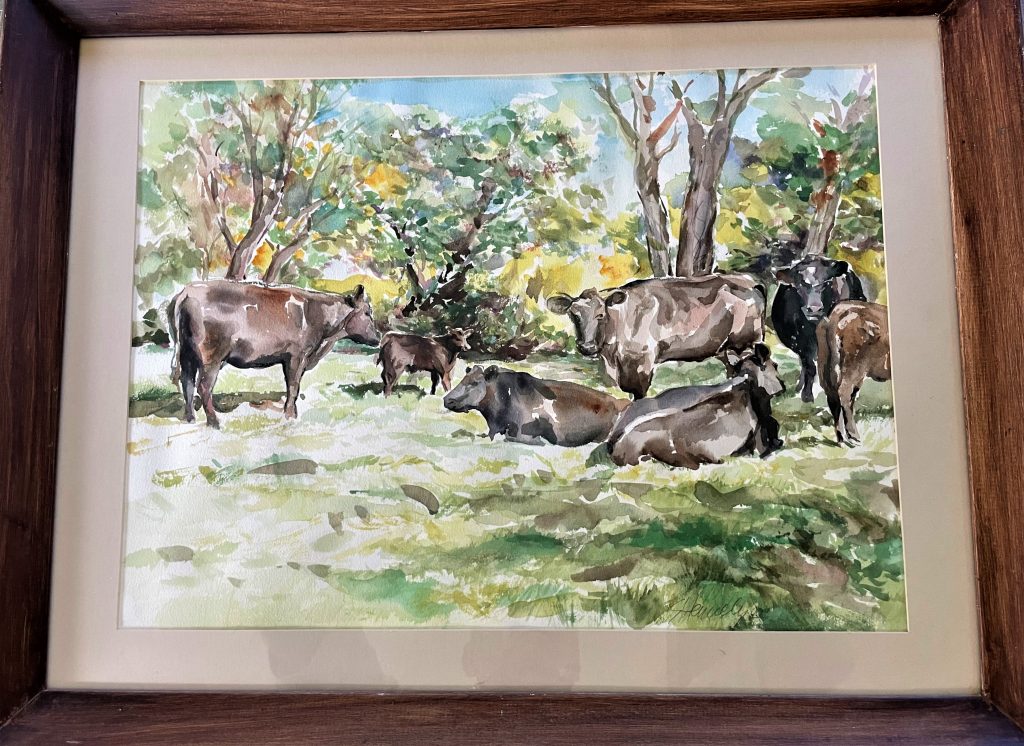 When I inquired about her view of art, she replied that she "paints what I see or when the spirit moves me. It can be an assignment or a teaching tool, express an idea or emotion when words fail. Sometimes I need to sketch a plan or take a photo, so that when I begin painting, I know where I'm going. Balancing color and light, shape, and line, I want the painting to be clear, strong, and focused. I strive to capture the essence of a subject."
Susan has won exhibit awards for first, second, and third prizes at recent local venues in both New York and Connecticut. She has a long history of teaching in Philadelphia and Long Island. Among her local peers, she admires the work of sculptor Annette Needle and the painter/historian Tilly Strauss. Susan will have many paintings on display in the upcoming arteast Open Studio Tour in Dutchess County from October 15 to the 23rd; that schedule is available at https://www.arteastdutchess.com/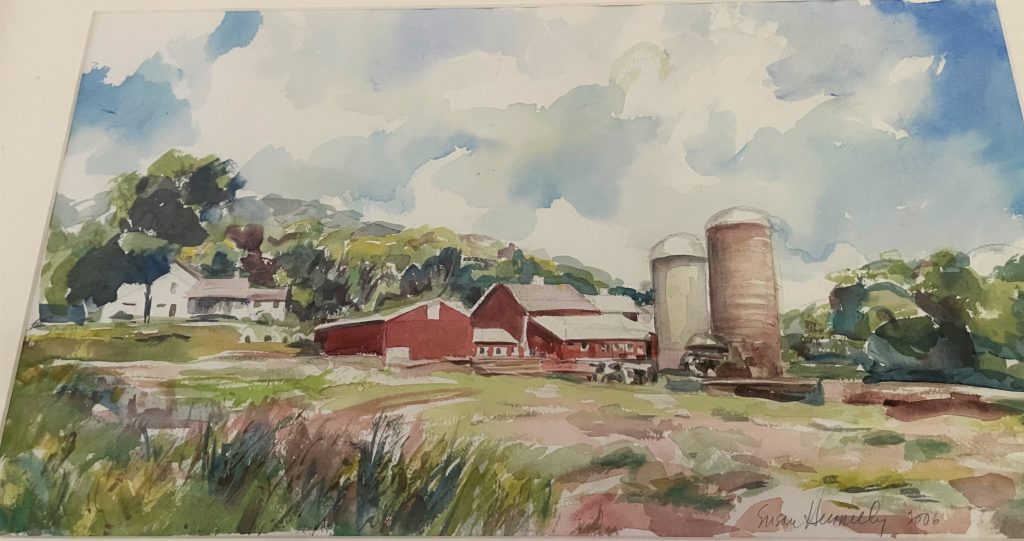 Susan is currently working on a cutup collage book titled Bird and Bear which features a dialectic of themes and colors.
Susan has exhibited at a couple dozen venues, yet you need not wait long to see her extraordinary work because some paintings will be on display at the Millbrook Farmers Market on Saturday July 30, from 9 to 1 pm.