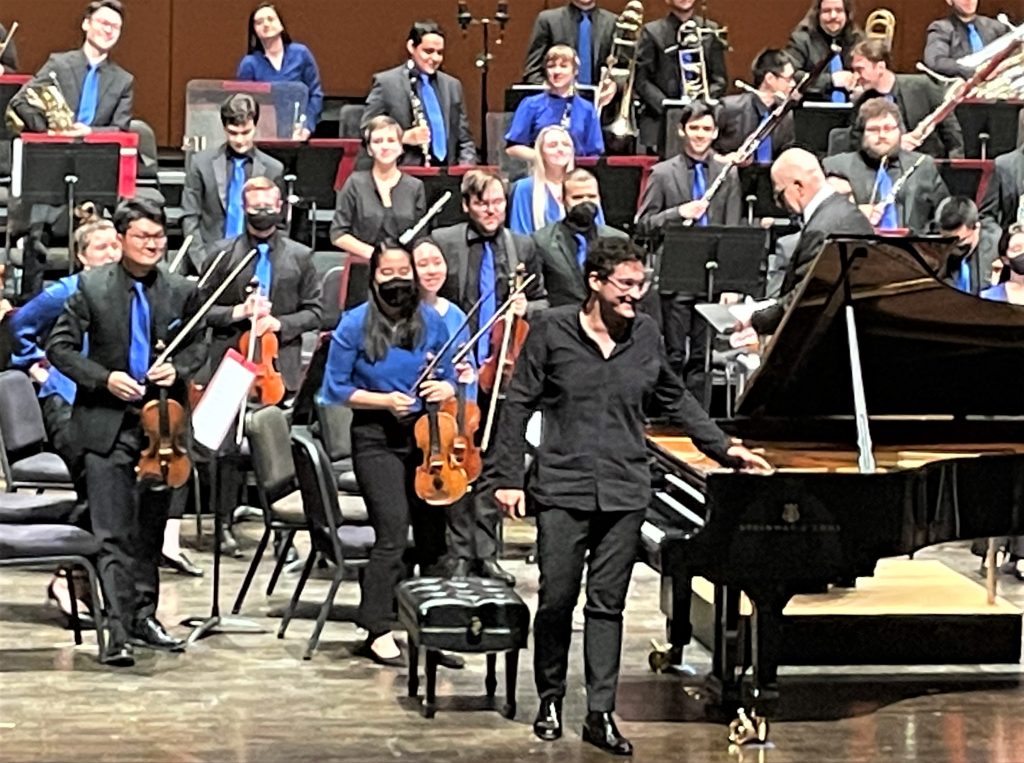 by Kevin T McEneaney
The opening concert at Sosnoff Theater began with Dr. Leon Botstein speaking of Rachmaninoff's personality and his struggles: how he was a musician in search of beauty, devoid of philosophical or political orientation (although he loathed Stalin and the communists who burnt his home, and how he found a sympathetic friend in exiled Vladimir Nabokov). Not identifying with any trends (including modernism), Rachmaninoff was at heart a populist performer, conductor, and composer (in that order); he thought that the "laws" of music were like physics—an objective reality to work within, that the possible permutations in probability were virtually infinite (true, and not debatable from a mathematical point of view). Despite whatever conditions people lived in, Rachmaninoff thought that music should inspire people, encouraging them to be their better selves. Rachmaninoff, the indefatigable performer, may have been the greatest pianist in musical history.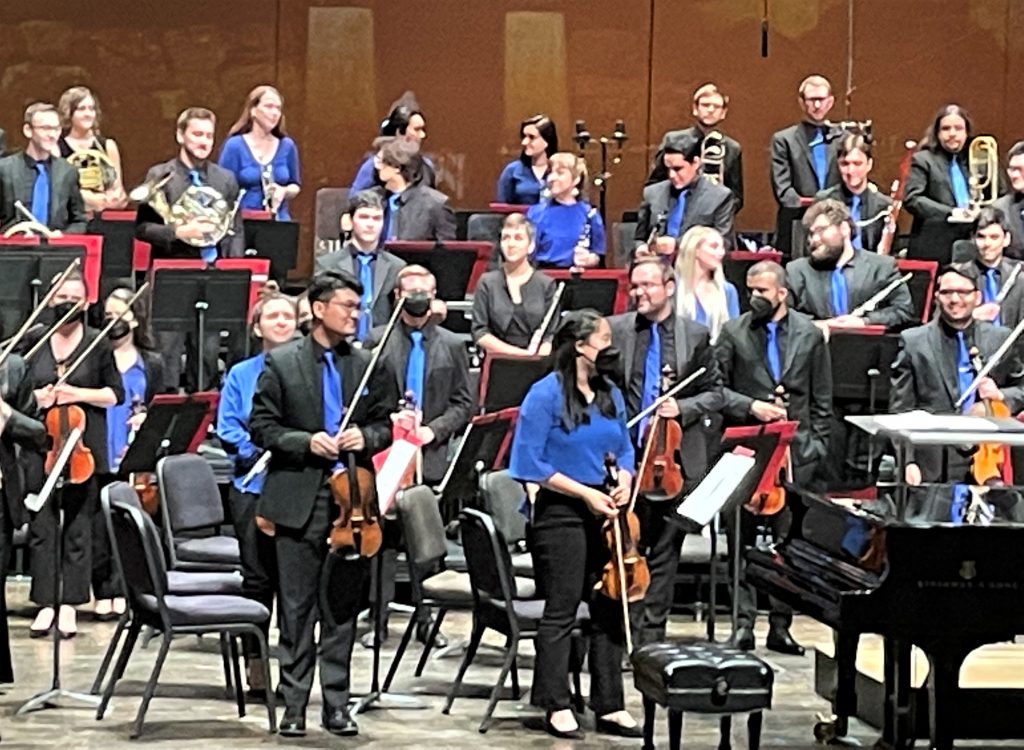 Prelude in C-sharp Minor, Op. 3, No. 2 (1892), with Ukrainian pianist (from Donetsk) Artem Yasynskyy at the Steinway, was a youthful hit, putting Rachmaninoff on the map; its exuberant extroverted nature announces Rachmaninoff's broad public appeal as a composer who can connect with anyone who has an ear. Artem played flawlessly from memory with confident radiance and immediately won over the nearly-filled auditorium.
A series of Songs followed with Anna Polonsky on piano (or Kirill Kuzmin) accompanied by soprano, Marié Galoy and bass-baritone Brandon Cedel. These pieces were charming; the two I preferred were "O My Field" with text by A. Tolstoy and "The Soldier's Wife" with text by Pleschhryev, which depicts the plight of a young woman who marries a young orphan, who dies a pointless death in war. The Viano String Quartet performed the two movement String Quartet, No. 2 by Rachmaninoff, which offered an excellent example of how Rachmaninoff arranged strings to interact, and especially modulate, for dramatic effect. To conclude this series of parlor room pieces Anna Polonsky and Andrey Gugnin performed a four-hand piece, Slava! (Glory!), from Six Moreceaux, Op. 11 (1894). This first part of the concert served as a reminder that we were treated to only a tiny sampling of Rachmaninoff's early and varied parlor room opus. (Rachmaninoff wrote 83 Russian songs before he left Russia in 1917.)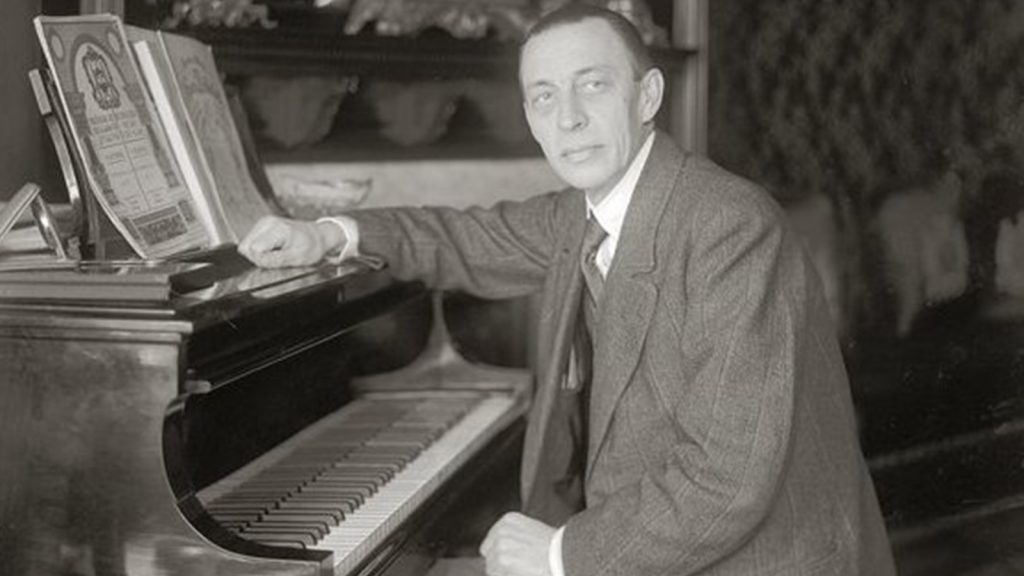 Under the baton of Leon Botstein, they played my favorite Rachmaninoff work, The Isle of the Dead, Op. 29 (1909), which was concluded in Dresden. The Celtic-Germanic, mythological fantasy of an island of departed souls (perhaps Egyptian in origin?) gave Rachmaninoff to paint pictorial sound of waves and oars moving into the most mysterious and evocative soundscape ever composed. Violins and cellos sound as if they are sighing. The earnest plangency of the flutes remain exalted yet unnerving, while the brass lumbers with somber and grieving dignity. The work in 5/8 time remains a masterpiece of the life-in-death and death-in-life theme as it employs the classic dies irae motif. Each second of this masterpiece sent a shiver up my spine as the orchestra appeared to exceed its capabilities!

The mood of exquisite melancholy lingered with Vocalise (1915), a short work (and extremely popular piece) that permitted a transition from the land of the dead to the land of the living: Rhapsody on a Theme of Paganini, Op. 43. (1934) This works resembles a piano concerto; Artem Yasynskyy commanded the keyboard. Episodic in format on a single theme, this work is like a skyscraper in which each floor has a different architectural design, yet all linked to the dies irae plainchant theme. The pianism demanded by the score is astonishing. Artem delivered a dazzling performance that will remain etched in the mod of ever attendee.
At its premiere in Philadelphia, Rachmaninoff, who rarely drank, was on the cusp of a nervous breakdown and feared he could not perform what he had composed. A friend helpfully suggested that Rachmaninoff drink some crème de menthe to steady his nerves and thereafter he drank a glass before each performance of the work. The concluding glissando arrives at an optimistic reversal which we can all share with joy.
Bard college will relentlessly celebrate Rachmaninoff over the coming two weeks.