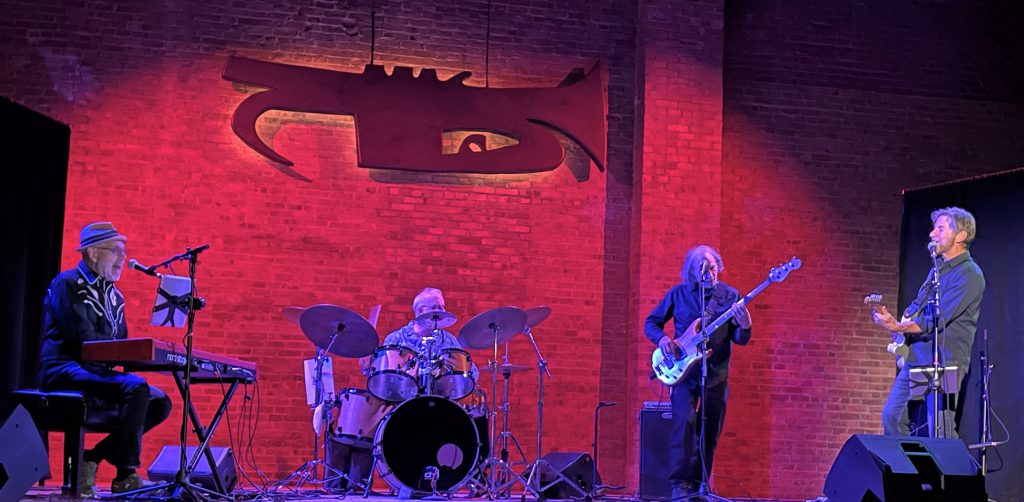 by Kevin T McEneaney
Due to the desert typhoon, or whatever it was that clobbered Las Vegas this weekend, the annual Emo Musical Festival was cancelled. But not at The Stissing Center in Pine Plains, NY, where Bossa Blue with its undercurrent of Emo lyrics by band leader Brad Cole from Chicago held the stage as his band ran through a mélange of styles from Country Western to Samba and jazz improvisation. Cole is best known for his 2016 album (his fifth), Lay it Down; another is in the works. Singer-songwriter Brad has worked with a wide variety of musicians, and he sure knows how to orchestrate a small band.
I traveled the Route 82 express in pitch dark. I was handicapped when I arrived because, in panic, I realized I had forgotten my molly (ecstasy pills), yet the Center kept me alive and awake on intravenous pinot noir of decent quality. The acoustics at The Stissing Center are well-designed for classical music but it remains a challenge to re-discover that old high-school gym sound that vanished decades ago. By the third number I wanted to shoot the keyboard player because the instrument sounded like a toy at the hands of a nine-year-old. A fan shouted to Brad, yelling we can't hear you when you sing; the mike was somewhat adjusted (not enough) and Brad demanded that the engineer make the keyboard sound a little like a piano, which allowed the audience to enjoy the concert.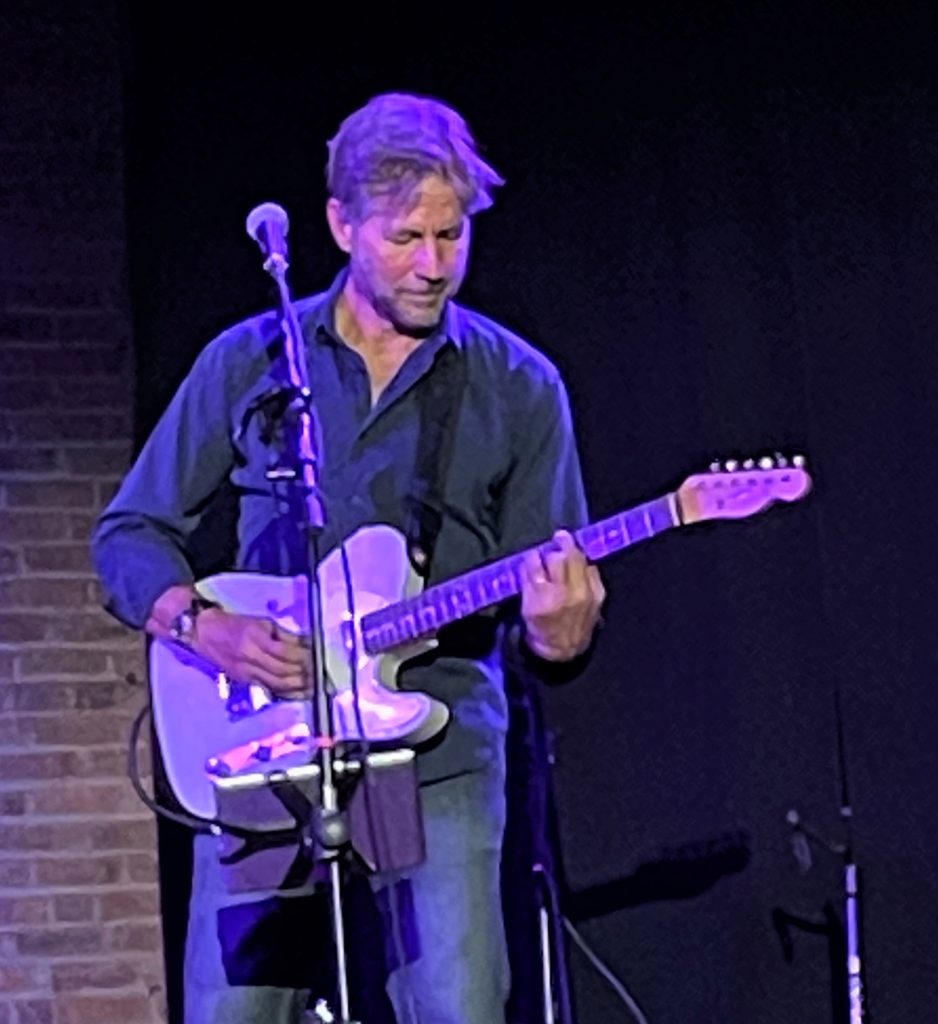 Brad's lyrics are pleasant, gentle, sensitive, sincere, without irony, landing on the whispering side of light tenor singing, which is usually best—dramatically speaking—acapella or with piano accompaniment. I think the band might benefit from a lead female singer with a strong voice; they could alternate and do duets. Some of Brad's more masculine narratives could get a boost from an ironic female singer.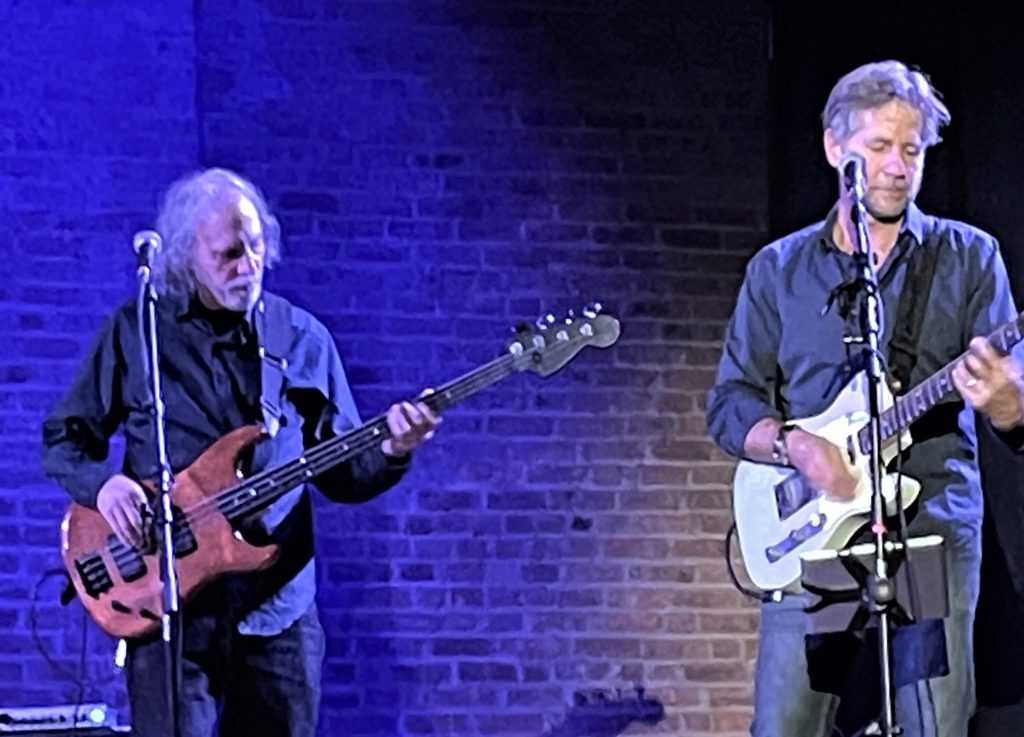 The current band that night was loud bristling, brimming with the power and spontaneous rhythm of bassist Mark Dann and the super, spot-on drumming of Bobby Sabella that never took one away from the gestalt supplemented by a modest, yet suave, background supplied by Jerry Plotkin on keyboard. The varied mix of musical styles offered admirable variety, yet lyrics were often crushed by the music. The band was at its best when playfully and earnestly jamming. At the band level, lyrics are nearly irrelevant, since music is an emotional event. When Robert Schumann finished playing a piano piece at a party, a naïve guest asked Robert what the music meant, so Robert replayed the piece again for an answer. That is also why music critics are often irrelevant.n
When the band jammed, they were into trading leads and seeing what might happen (as in jazz), and those freewheeling segues were the most thrilling moments of the concert. "Butterfly," "Don't leave me high/dry," and "Is it sunny where you are" were definite hits available on previous albums. And so, the whole audience all departed happily with a little ecstasy in their hearts to combat the morning frost.