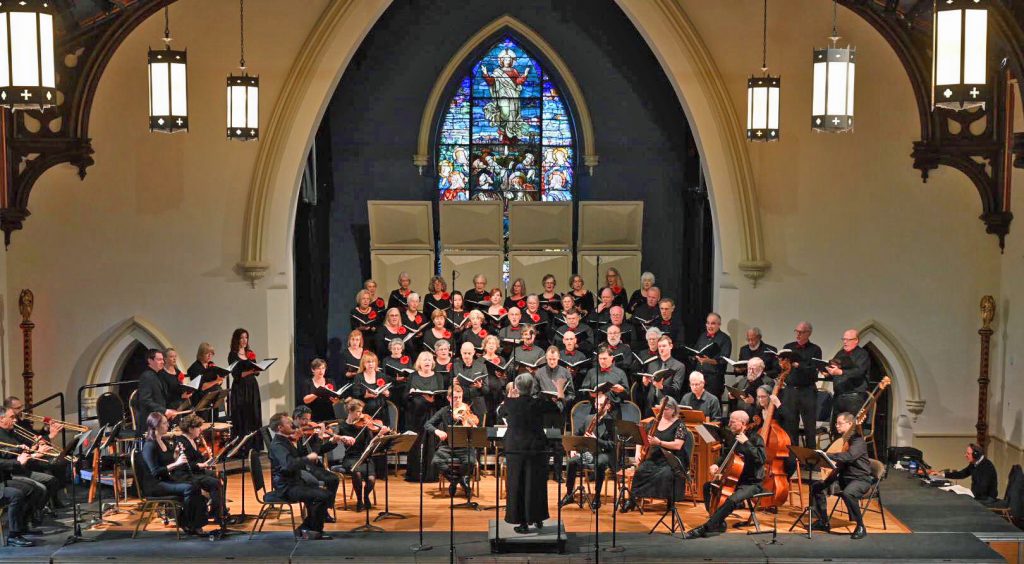 by Kevin T McEneaney
Crescendo, under the baton of Director Christine Gevert, provided a sampling of the continuation of Baroque aesthetic in Eastern Europe at both Trinity Church in Lakeville, CT and Saint James Place in Great Barrington, MA. Beginning with Grzegorz Gorczycki (born in Bohemia in 1663 and graduated from Prague University), Gorcyki became the most famous Polish composer of his era. Nick-named the Polish Handel, he employed counterpoint in his compositions, although most of his work has been lost.
The four-singer choir and orchestra presented "Laetatus sum" with a marvelous trumpet intro by Vincent Monacio and Brian Kanner with an orchestration-al style redolent of Handel's approach. Here tenor Dan Foster was outstanding. In addition to Poland and the Czech Republic, the program covered works from Latvia, Germany, and Ukraine. Since all sung works were liturgical, the choir sang in Latin, the universal language of Rome in unreformed liturgy, eschewing native languages.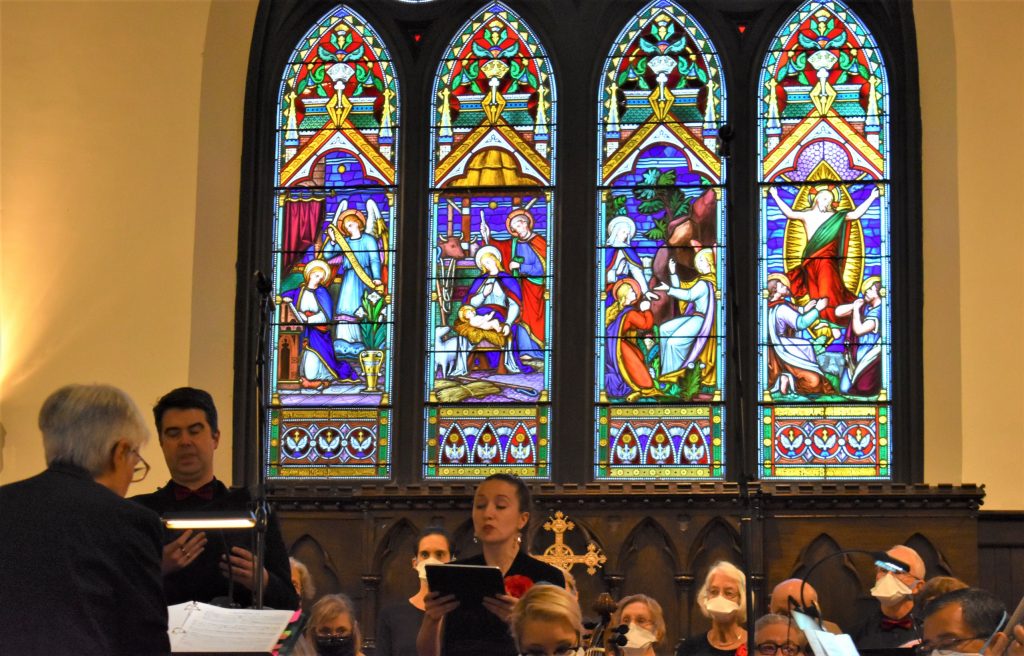 The choir was in superb form: sopranos Rose Lee and Christina Kay were in top form during "O Salutaris Hostia" by Ēriks Ešenvalds. During Johann Adam Hiller's Psalm 100, Countertenor Nicholas Tamagna, who has sung several times for the NYC Metropolitan Opera, delivered an astounding performance, so astonishing that words cannot describe its beauty.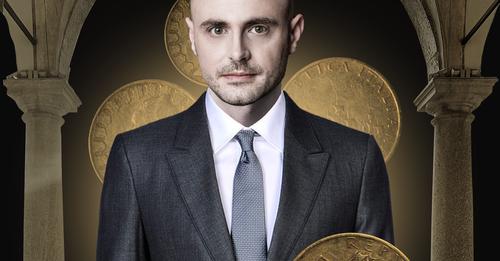 The first hour of the concert concluded with Craig Courtney's Ukrainian Alleluia, an eight-voice a cappella presentation. While born in 1948, Courtney's piece still retained allusion echo to Gorczcyki's work. Eastern religious church services remain dominated by the Baroque aesthetic, even though we are in the twenty-first century. The Reformation of Luther and Calvin traveled only west and north, not to Eastern Europe and even the Roman synod of Vatican II has had little impact on the traditional liturgy of Eastern Europe.
This Eastern Baroque aesthetic transmits an exalted poignancy about the so-called afterlife, so emotionally moving that no matter how down-trodden or desperate one's life is, a sampling of a wished-for heaven becomes nearly so tangible that one might be tempted to remain in church as long as possible to hear the angelic choir here on earth. The Church service was a refuge for the average peasant mired in poverty as Eastern Europe has traditionally been up until recently—and Russia is now determined to keep it that way by re-enforcing Medieval mythology.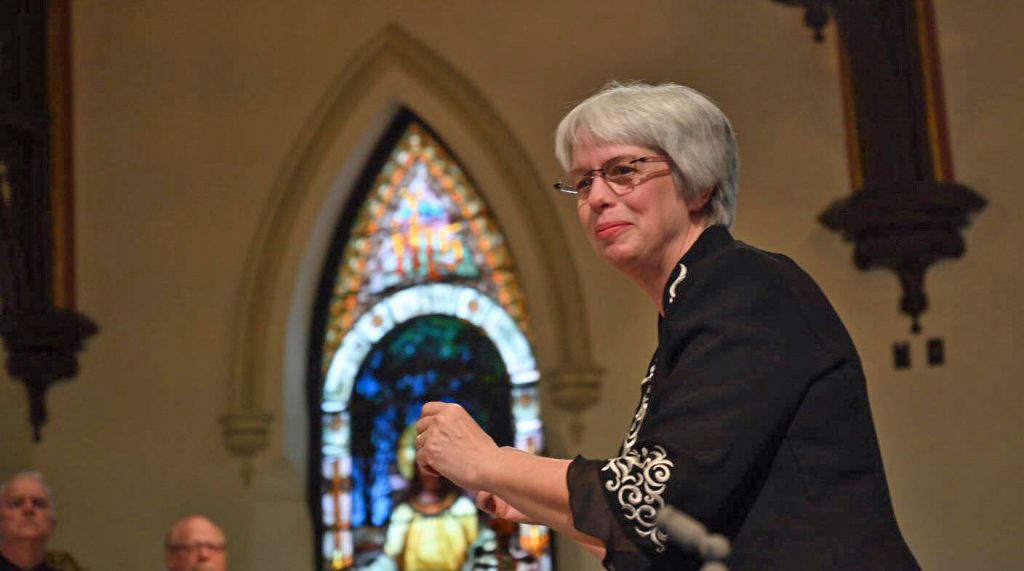 After intermission bassist Peter Becker (the surname of my maternal Luxembourg grandmother) featured in Johann Valentin Meder's "Jubilate Deo omnis terra" along with superb violinist Robert Eisenstein in this work with German roots.
The double choir ensemble soared in Pawel Lukaszweski's Ave Maria from Poland provided the concert crescendo. Tamagna once again distinguished himself in the modern Christe eleison by Jan Dismas Zelenka (b. 1679), which is the oldest and probably the first hymn of the new Christian liturgy in the second century AD.
A return to the seminal Gorczycki, Completorium, supplied the climax in seven parts with countertenor Augustine Mercante distinguishing himself.
In a closing reversal gesture to the post-modern era we inhabit, (aka Wagner's Parzival) Stars by Latvian born Ēriks Ešenvalds (b. 1977) was performed by chorus with tuned glasses and Tibetan singing bowls, a symbolic sign that Eastern Europe is, after all, entering the twenty-first century.
This concert exhibited the practiced unity of the choir under Christine Gevert's animated direction, preceded by long hours of patient practice.