by Kevin T McEneaney
Last Friday evening The Academy of St. Martin in the fields Chamber Ensemble made Trinity-Pawling School its first stop in its Stateside fall tour, their first tour since 2019. Just as sometimes it is great to have an imported wine or beer, nothing can top importing England's finest musicians—at least the nearly full auditorium of fans unanimously thought as their ears were bathed in Bach, Brahms, and Mendelssohn. Violinist Martin Burgess (who sometimes plays with Peter Gabriel) delivered a cheerful introduction. Six players warmed up with an excerpt from J.S. Bach's A Musical Offering, Ricecar no. 6, a bravura gaggle of fugues that transport the listener to some Otherworld not scheduled on the Orient Express. The listener is so puzzled by the plethora of dazzling fugues that one cannot make up one's mind which may be your favorite fugue and then one is suddenly tossed out of Fugue land, wherever that is on the map of Imagination. Originally meant for a six-part choir, the instrumental version immerses the ears in the propulsive rhythm which is effortlessly and happily passed around by the musicians as if they were sampling an asteroid from Jupiter, wondering if you noticed.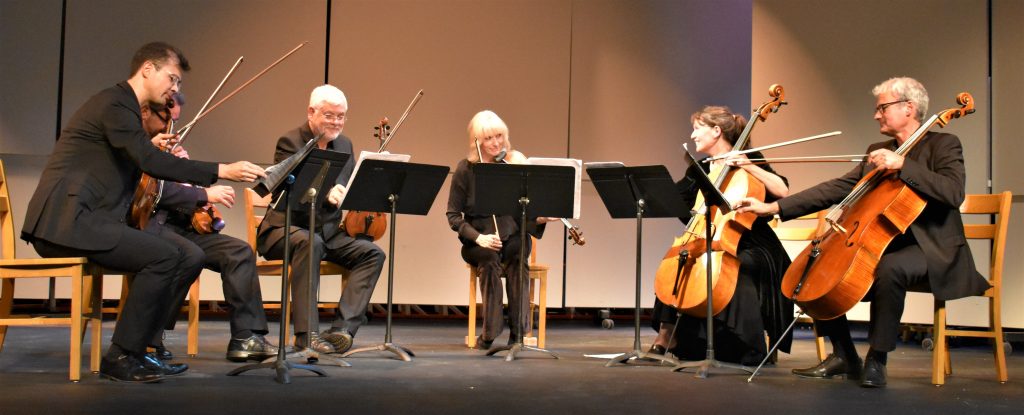 Brahms' delightful 1860 String-Sextet in B Major, Op. 18 was quickly published in 1860 and it marked a re-orientation to classical influences, where the spirit of Schubert is evoked in the first movement, then Beethoven in the Scherzo, and Haydn in the Finale. Much of the lithe sweetness of the work may be attributed to the last sexual love affair of his life with Agatha von Siebold with whom he exchanged engagement rings but abandoned, even as he declared he loved her. Brahms felt that he would have been smothered by the conventions of marriage and the responsibility of children, which may have been his chief fear. The joy of this work remains exuberantly contagious as it bursts the seams of its classical suit. Ripping out those seams was first violinist Tomo Keller and quickly sewing them back up was second violinist Harvey de Souza on a Carlo Bergonzi violin. On viola Fiona Bonds was igniting the scale while Martin Burgess sprinkled a resonant harmony over all instruments. Cellist Caroline Dale filliped notes with frenzied ease as cellist Will Schofield played for harmonic length. There was musical healing in the air and the audience breathed it all in.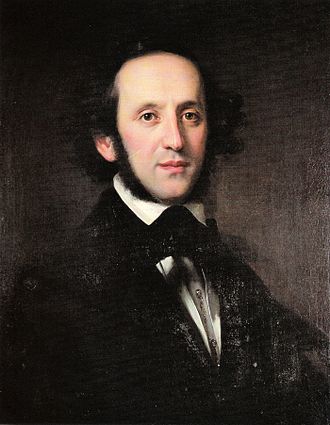 To ponder that Felix Mendelssohn wrote his Octet in E-fat, Op. 20 (1825) at the age of sixteen wobbles one's mind. Best to put it out of mind immediately. He could play piano, violin, and viola. (In his letters Felix admits that his wife Fanny is a better piano player.) Joining the panoply of musical jinn's: violinist Jennifer Godson and violist Robert Smissen, both of whom delivered high-energy propulsion. This work was a birthday present to Felix's teacher Eduard Rietz. Mendelssohn wrote that all the instruments should play as if they were in a symphony, and, yea, that is exactly what happened on stage as each instrument united with each other to achieve symphonic overwhelment! The originality of its melodic fascination remains so buoyantly youthful one is transfixed from its opening and enchanted to its fierce conclusion. Stability vies with flux and instability: the see-saw drama offers a waterfall of resonant echo amid wooded landscape filled with these magical strings swathing all in lyric wonder.
The audience was so thrilled that it demanded two bows.