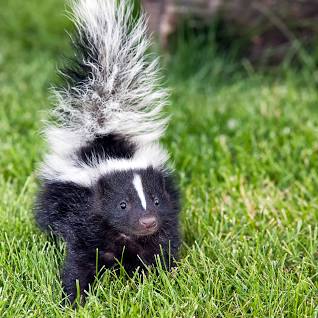 by Bill Schlesinger
When I see a road sign for Quail Run Lane in a new suburban development, I rest assured that no quail have run in that paved and treeless neighborhood in recent years. The road clings to a nostalgic past and offers a tempting pitch to future real estate sales. Perhaps land developers are poking fun at us.
The historical evolution of road names may begin with the Roman's Apian Way or perhaps the Camino Real, which linked the Spanish missions in California. Later roads were named for where they went, of course confusing to those who wanted to return home. The Santa Monica Freeway runs west to Santa Monica, but also east to San Bernadino if you're headed that way.
The most common street names are High Street in the United Kingdom, Hauptstraβe in Germany, and Main Street, School Street and Church Street in the U.S. Names reflecting ecology, such as Oak Street and Elm Street, followed with the extension of road networks to the suburbanizing countryside—leading to Briar Patch Lane and Sugar Bush Road. I suppose it is natural that streets in new developments continue this trend, yielding Quail Run, Fox Den, and at least one instance of Hornbill—a bird of India and Africa that is a fantasy for birdwatchers in the U.S.
My all-time favorite road name—Skunks Misery Road—gives me pause. Was the first homeowner miserable or was the skunk? Who lives there now?
Editor's note: There are four roads by the name of Skunk's Misery Road in the U.S: Templeton, MA, Franklin VT, Locust Valley, NY. Millerton, NY. According to locals (whom I know) the hillside road in Millerton, NY, was first a cow path, then carriage path, then dirt road. When it was paved in the early twenties for cars, the road workers had so many problems with skunks who attempted to interfere with the paving that they had to eliminate so many skunks: hence the name!