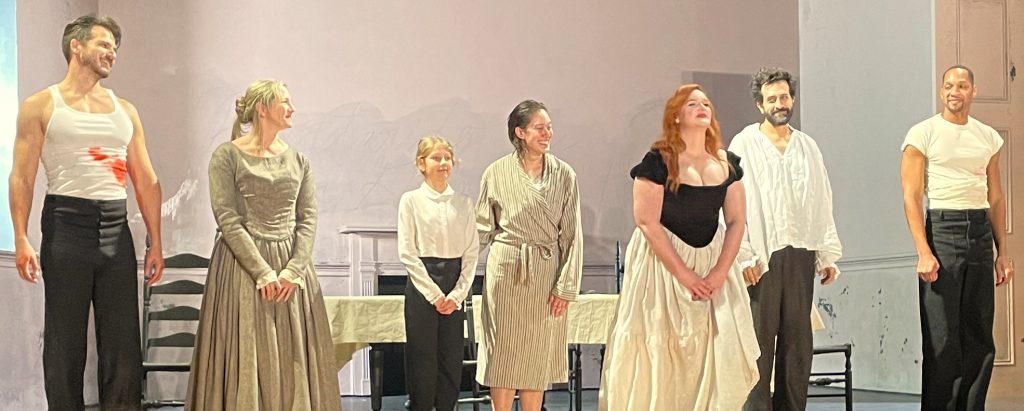 by Kevin T McEneaney
You need not take the train or car into Manhattan to hear great opera. You can hear it in Hudson, N.Y. G.F. Handel's Rodelinda, Regina de Longobardi (1725), one of his six great operas (of his 39 operas), has been revived with astonishing accomplishment by Director R.B. Schlather with Joseph Cermatori as dramaturg. The opera is traditional Italian opera seria where a single character most often dominates the stage with coloratura singing style.
In its day the opera was a resounding success, partly because it is a delicious and satisfying restoration melodrama which foreshadowed a literary trend and partly because of its feminist politics and its family-centered moral appeal. The music aptly adorns the vocal cords of the excellent singers. A new violin line written-arranged by Doug Balliett and played by Rebecca Nelson was added to the Ruckus chamber orchestra where a Baroque theorbo sticks out its long neck.
Based upon one of Pierre Corneille's forty plays, Pertherite (1651), the libretto was by Antonio Salvi and Nicola Francesco Haym who contributed the feminist angle. To enhance that feminist perspective the role of King Bertarido is performed by a woman, Sun-Ly Pierce, who delivers her tenor role with effective authority.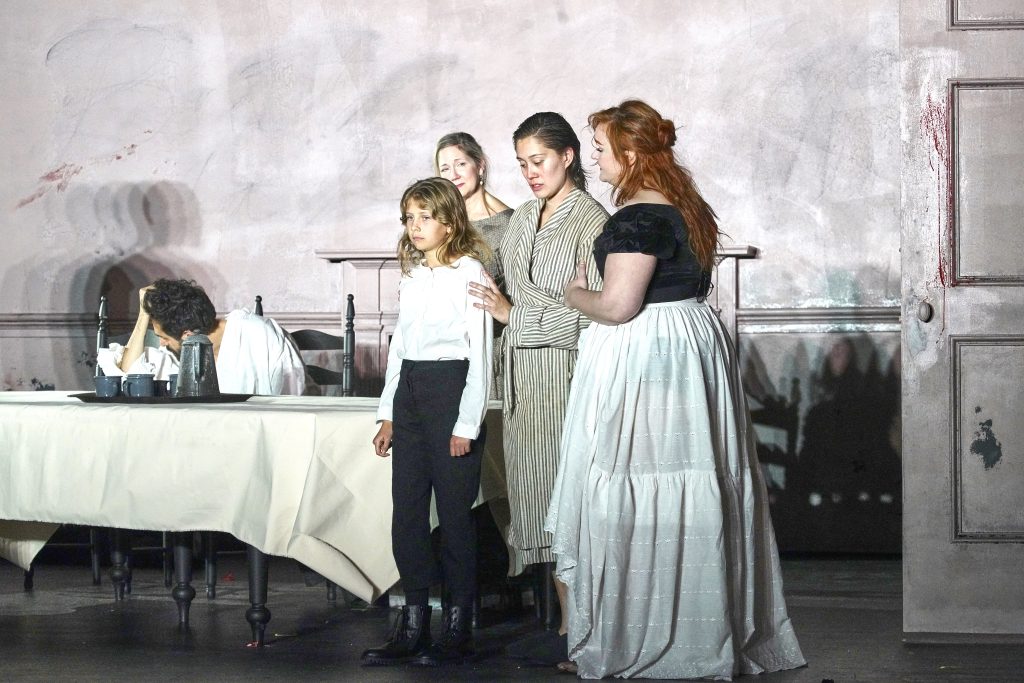 Soprano Keeley Futterer (praised by Opera News for her "keen verbal nuance") aptly projected the turmoil of her emotions. Tenor Karim Sulayman as Grimoaldo depicts the complicated, emotional ambivalence of the usurper villain who has a conscience despite his evil ambition to be a dastardly ruler with a voice that possesses several wind-blown shades dithering between ambition and despair.
Base baritone Douglas Williams as Garibaldo, who plans to murder Grimoaldo and seize the throne himself, out-villains Grimoaldo with such seething malice that he sends chills down one's spine. Mezzo-soprano Teresa Buchholz as Eduige, who rejects the advances of Grimoaldo, offers dignity and plangent, persuasive moral inclination amid the murky labyrinth of evil where a young child is proposed to be a sacrificial lamb; her anger offered deep, heart-felt eloquence.
While not a major role, countertenor Brennan Hall was affectingly adept and lyrical in voice at portraying the thankless role of subjection and servility. He is mistakenly killed by his master for his loyalty, which remains an unusual touch of humanistic empathy in an age when servants were expendable.
The set design featured marvelous and flexible minimalism by Consigli Construction Company with subtle mood lighting by Masha Tsimring which layers unconscious emotional poignancy. This small but old opera hall has superior wood acoustics that enhance the production which runs through October 29.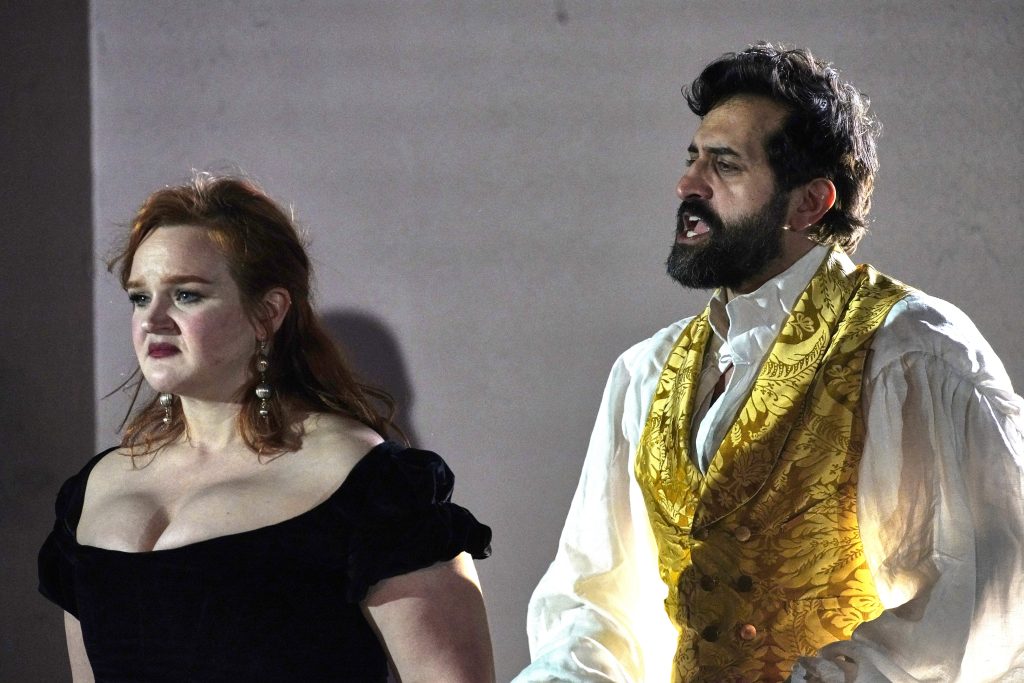 Yet, above all, it is Handel's music which limns the soul of the various actors, capturing the inmost character and conscience of each player. This is a revolutionary landmark production that will have long legs. The visionary team of Joseph Cermatori and R.B. Schlather may alter the opera landscape in this country.
Still photos by Mathew Placek.
P.S. At the time of the success of this opera Horace Walpole non-commit-ally noted that the dress of the leading soprano resulted in a fashion vogue among young girls in a style that was considered vulgar by older ladies. The soprano wore a brown silk dress with a silver border, but the real offense was that she emphasized her role as mother by showing her breast nipples. Twenty-four years later Henry Fielding in Tom Jones wrote about a pastor's sermon rebuking young ladies for showing their nipples in church; one of Tom's lovers walks on foot to London with her naked breasts bobbing.