The current second season concert by The Orchestra Now at Bard occurred by virtual live stream from a large tent. This thought-provoking concert concluded with an old-chestnut, Antonín Dvořák's 1875 Serenade for Strings, written shortly after his second marriage. Like Mozart and Haydn, he married he married the sister of the person he most wanted to marry.
Johann Brahms attended the premiere of that work. Much taken by it, Brahms persuaded his own publisher to publish the music of Dvořák, and that became Dvoářk's great breakthrough. It was with this theme in mind that three African American classical breakthrough pieces by living composers were selected for performance in this Fall series.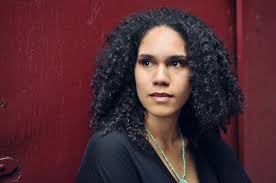 Composer and violinist Jessie Montgomery, the youngest, supplied the opening appetizer with Strum. Originally conceived as a quartet (circa 2008), she worked out an orchestral arrangement. The work, influenced by Dvořák's chugging train rhythms, opens with pizzicato plucking on a violin as if the violin were a guitar. Strings join in with varied dance rhythms, rising to an ecstatic, rising Finale that takes one's breath away—as if there is nothing more to say on the sprightly subject of dance. This may subsequently be a keeper for opening concerts. Montgomery performs with Sphinx Vitruosi and currently has a commission from the New York Philharmonic.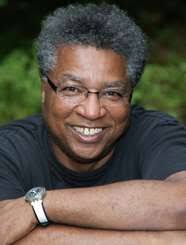 Alvin Singleton began his education by studying piano at New York College of Music. He then worked part-time as an usher at Carnegie Hall where, inspired by Gustav Mahler's Second Symphony, he applied to Yale and graduated with an M.A., then went to Michigan State for his doctorate in composition. He has been composer in residence for both the Atlanta and Detroit symphonies and he is now working on his fourth symphony.
Singleton's After Choice (2009) offers a meditation and lament on the death of a violinist friend, Leroy Jenkins who amused Alvin by playing riff variations of his previous composition After Fallen Crumbs. Amusing harmonic juxtapositions joust with humor yet the solemn, sudden conclusion dramatizes the shock and finality of death.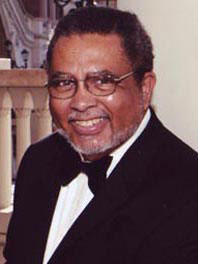 Senior composer Adolphus Hailstork  (b.1940), currently a professor at Old Dominion College in Virginia, hails from Brooklyn. He took up trumpet in high school to avoid shop class. After studying at Manhattan School of Music, he departed for Paris to study under Nadia Boulanger and stayed in Europe for fourteen years.
Sonata da Chiesa (1990) provides a rare modern work, a religious meditation on solitude with the Creator. The opening captures the awesome mystery of entering an empty cathedral. This work made me recall a sunny day in March when I entered Notre Dame in Paris (1971) when the church was nearly empty in mid-afternoon—there being ten  people there listening to the organist wailing away with Saint-Saens Second Organ Concerto. Hailstork delivers an exalted sense of communing with eternity. And yes, he has an immense portfolio of solo, chamber, opera, orchestral, and voice work. He is a living kaleidoscope of sound!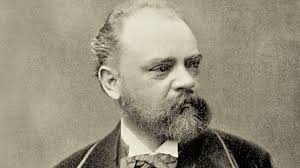 While Dvořák created a niche for himself as the exotic Czech lifting folk music into the classical realm, once he came to the United States, he brought African American music and Native American tunes into his work. He even declared that the future of American music would be in African American melodies. Serenade for Strings (1875) was the work that made Dvořák a great success. I am not exactly a big waltz fan yet even I have to admire the waltz theme. This is a work of pure charm and it sends the concert goer away with a smile.
For this all-string concert the Orchestra Now performed with clarity, force, and subtlety. This concert was one of the few live broadcasts where I found the sound to be acutely clear.
When listening to live music broadcast the best quality comes from Apple computers or iPads. One is sometimes given more than one way of listening: Facebook has the most superior acoustic transmission.
Up next at Bard in this live broadcast series: Meshell Ndegeocello
Chapter & Verse: The Gospel of James Baldwin on September 15. For more information click here.