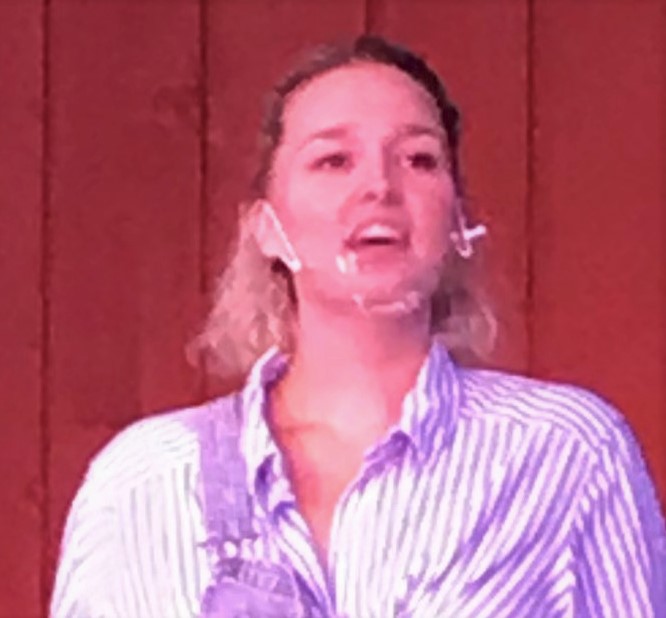 by Kevin T. McEneaney
If you are wondering what happened to the contemporary American musical, then you can find out by attending Songs for a New World at the Center for Performing Arts in Rhinebeck. The voices of the singers are mesmerizing.
The Center performed A Chorus Line last month; clearly, A Chorus Line was an influence on this 1995 play produced by the WPA Theatre in New York City with orchestration by Brian Besterman and Jason Robert Brown.
Four diverse characters sketch their lives in song. One man comes from a background of poverty and deep angst (Jovan Bradley who is also the Director) while another (Matthew Woolever) attends at the most famous drinking college in the nation, Princeton University. One woman who aspires to wealth and ravenous social climbing (Emily Woolever) finally realizes that she is nothing but an empty walking liquor bottle, while a loving earth-mother (Cheyenne See) responds with compassion to life's obstacles. Three stories offer aspiration, struggle, and angst while Emily's character provides comic relief with rant, satire, self-mockery, and amusingly raucous registers of her flexible voice.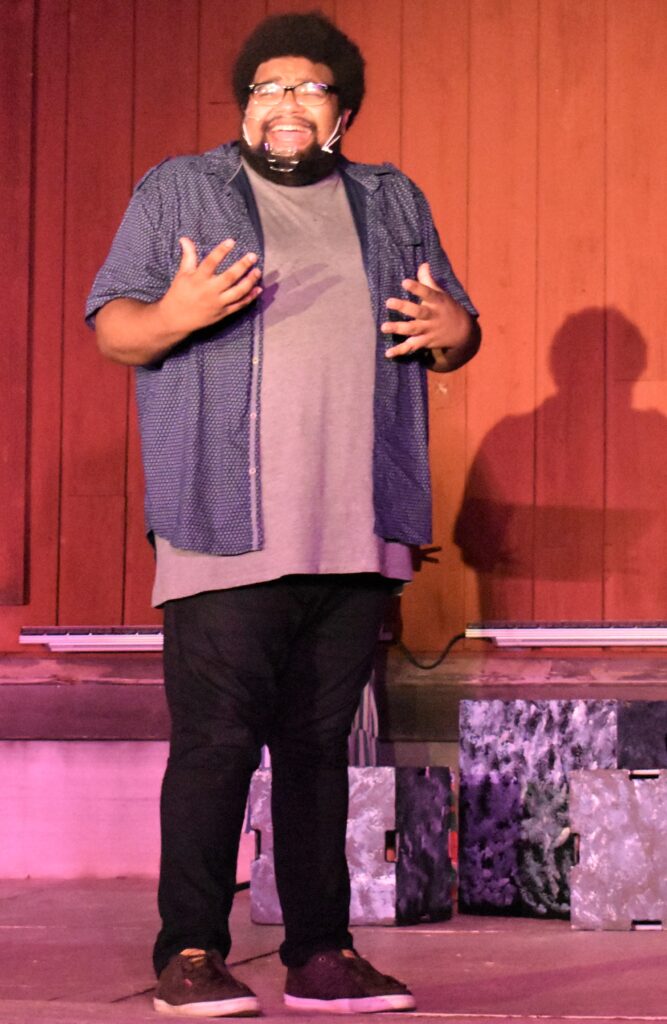 All four are marvelous singers—that remains the reason to attend once or twice. The ensemble conclusion offers a near-cathartic tableaux of what it means to be an American. Emily excels as the rich-bitch yacht drunk and small-town homespun patriot awaiting the official death notice of her husband from foreign wars. Tenor-countertenor Jovan limns the life of a man from rural nowhere to the man who is determined to succeed in the big city. Matthew offers a character who longs to connect with another in communion. Cheyenne, a talented local singer whom you may have heard, delivers the ethereal voice that reminds us that transcendence is possible.
There are no costumes, yet there is minimal use of costume in comic situations, especially the Santa and Mrs. Santa comic skit. Before the climatic anthem ensemble conclusion there is a memorable duo by Jovan and See.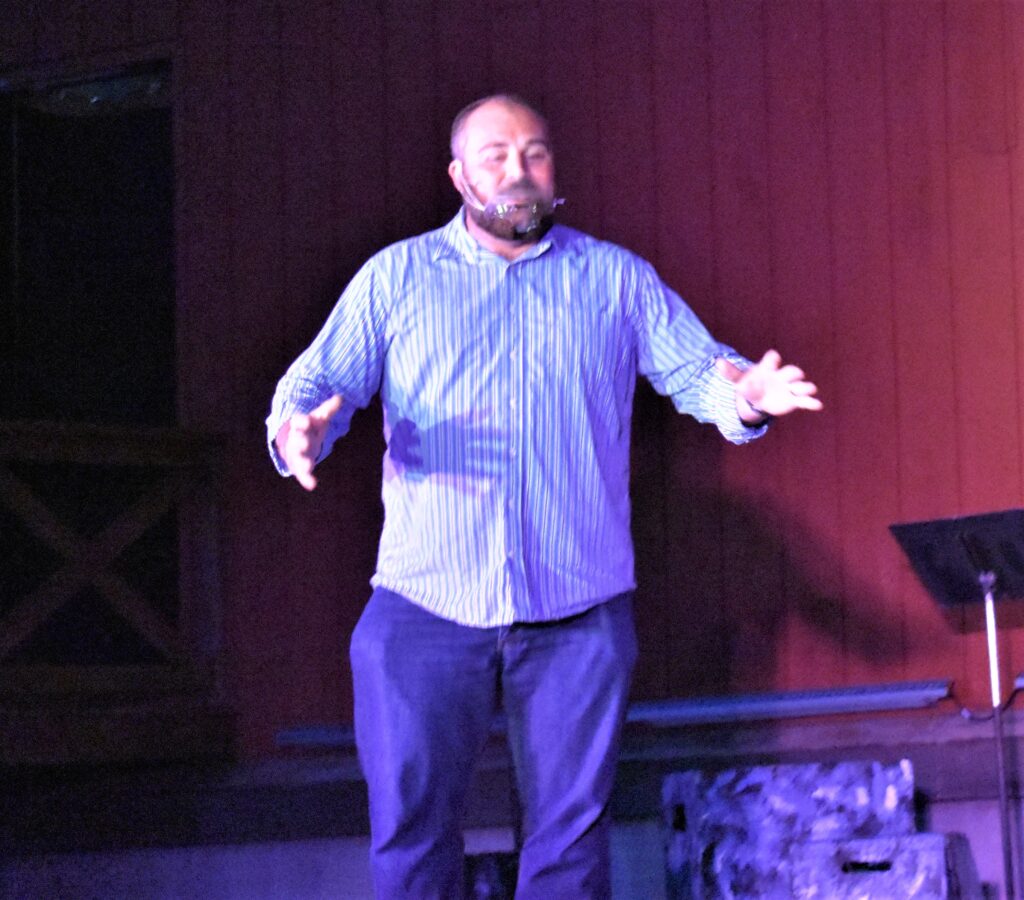 On piano Paul Schubert performed everything from jazz licks to Phillip Glass-like compositions as he was accompanied by his wife Joanne on electric keyboard with Don Cooksey on both electric and acoustic bass alongside Chris Losee on drums and percussion.
This quilt-like woven matrix becomes a showcase for song with reflective emo lyrics and a sampling mix of Americana rhythms and voices that pierce the ear and soul of the audience.
Performances are outdoors at 7 pm and will run at the Center on weekends until September 27. Tickets are only $20. Bring a sweater or light jacket with your folding chair. Let song ring in your ear.