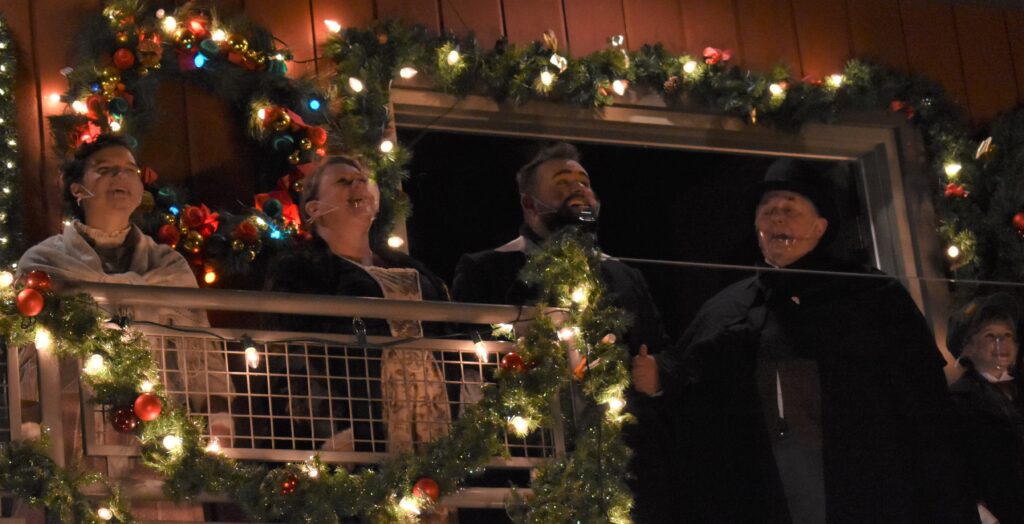 by Kevin T. McEneaney
The novella, A Christmas Carol by Charles Dickens published in 1843, created a popular sensation that people today still talk about. Written under financial duress, the book has never been out of print. Within two months it was adapted for the stage and Dickens himself gave 128 public readings of a shortened version.
You may have seen a film adaptation (most of which include scenes not in the tale itself), or perhaps have read the story yourself, yet seeing it performed live on stage remains a child's dream come true. That dream is running for a month at the Center for Performing Arts.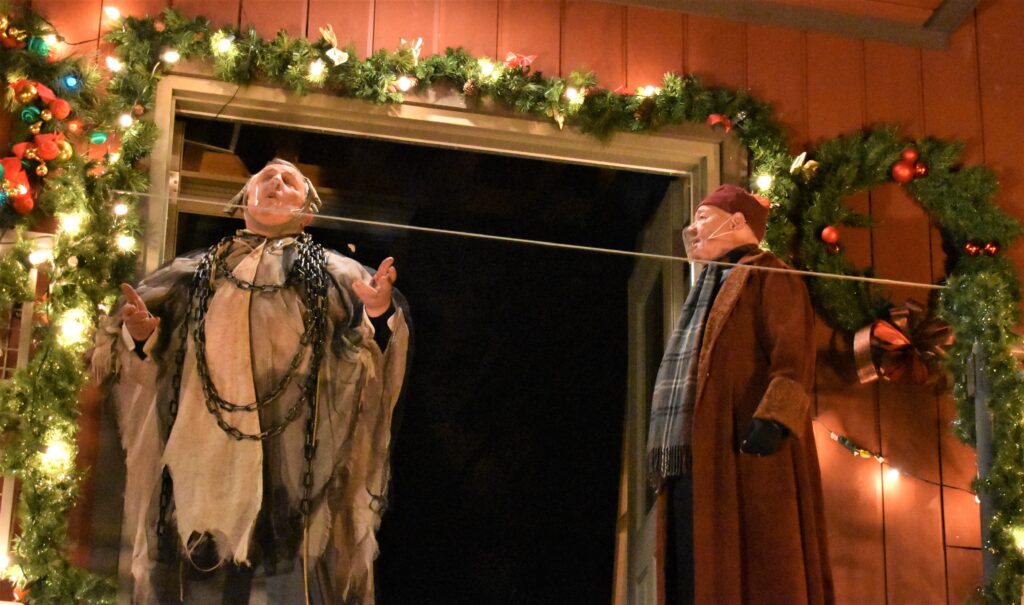 There must be over a hundred versions of the Dickens story at this point, even a ballet or two. This version, starring Lou Trapani (also, the Director and, ahem, Producer) as crusty Ebenezer Scrooge with bipolar depression, then an elf-like Spirit of Living Christmas Joy, is a superlative delight. Scrooge is an incarnation of the Victorian cliché humbug (which has echoed down the decades only in this story). This rendition leans on the lawyer-miser reborn to Christianity. This version of A Christmas Carol  may be called the Musical Nativity version because of the abundance of religious carols from Medieval to Renaissance to near-contemporary pop—over thirty carols.
Christmas carols inspired Dickens to pen the story and he aimed to have the story reflect the emotions of the most moving Christmas carols. Here, the Dickens story functions as a fishing net to catch the bounty of classic, festive songs. The strength of this production, now in its fifteenth year, remains in the singing, both solo and ensemble.
Andy Crispell  as Bob Cratchit exudes the calm affability of a gentle man rather than a gentleman when his family faces starvation. Joe Felece ably haunted as the lawyer ghost Marley (as well as Peter Cratchit, the bumptious clown Fezziwig, and several other small roles). Duane Olson dances on merely three identities as Nephew Fred, Young Scrooge, and Young Bob. Emily De Pew as Mrs. Cratchit and The Lady Bountiful manages to leap in class and voice.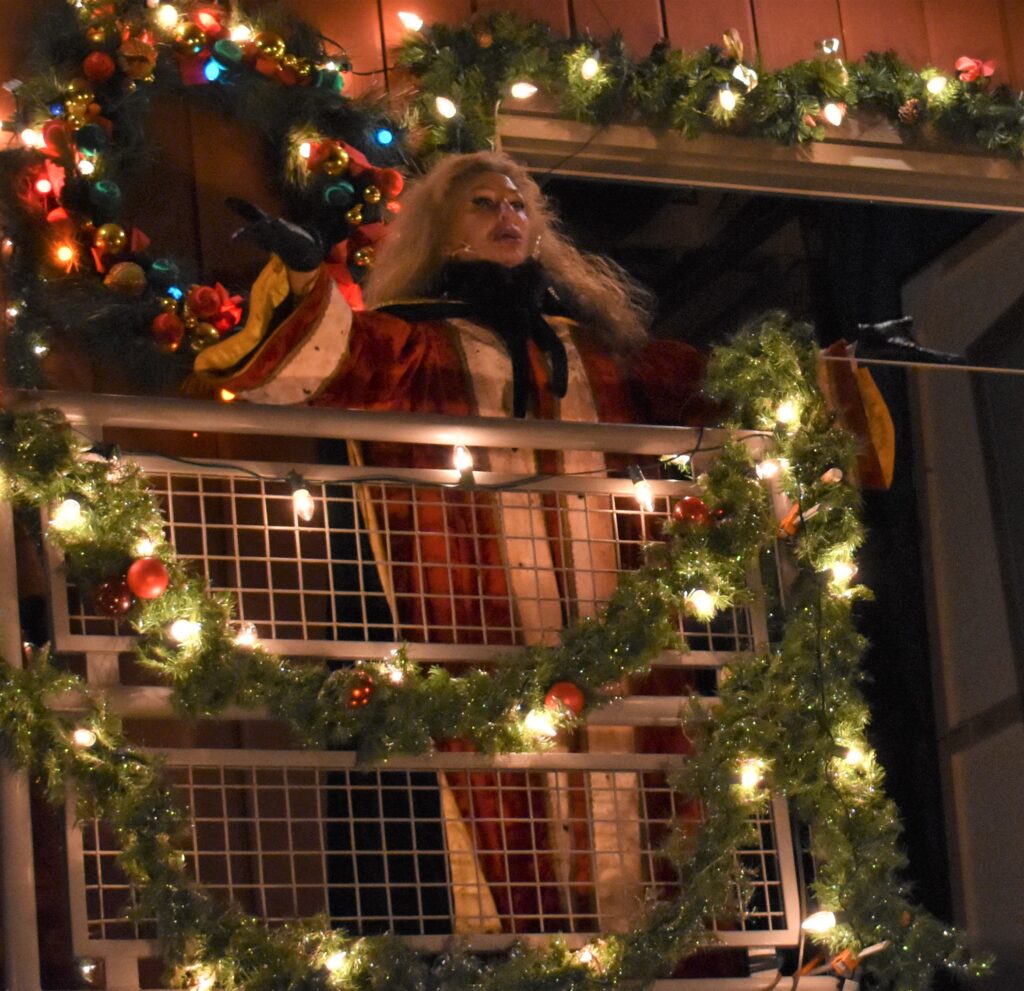 Lisa Lynds as Past, Present, and Future Spirit of Christmas is a hoot—whether serious, outrageous, or evangelical—while the deft singing of Andy Crispell, Joe Felece, Emily DePew, Ellie DeMan, and Duane Olson are tunefully delivered. Harriet Luongo provides a charming Tiny Tim in good voice. "O Holy Night," a great song, sung by Ellie DeMan is simply a transcendent and memorable highlight of the show.
There is something wonderfully haunting in the harpsichord tonality provided by Paul & JoAnne Schubert, which offers an unusual period touch with the higher, thinner register of the instrument.
While conjuring the Spirit of Christmas Present with festive jollity, the somewhat cramped balcony production on the east side of the barn need not require car radio broadcast (if car windows are lowered), or if you sit before your fender in a chair. If you are in the second row, reverse parking with an open hatchback is best. If you have a carload of kids, you can keep the windows shut and not let the chaos of voices travel. I assure you this is a virus-free production with masks and impressive social distancing.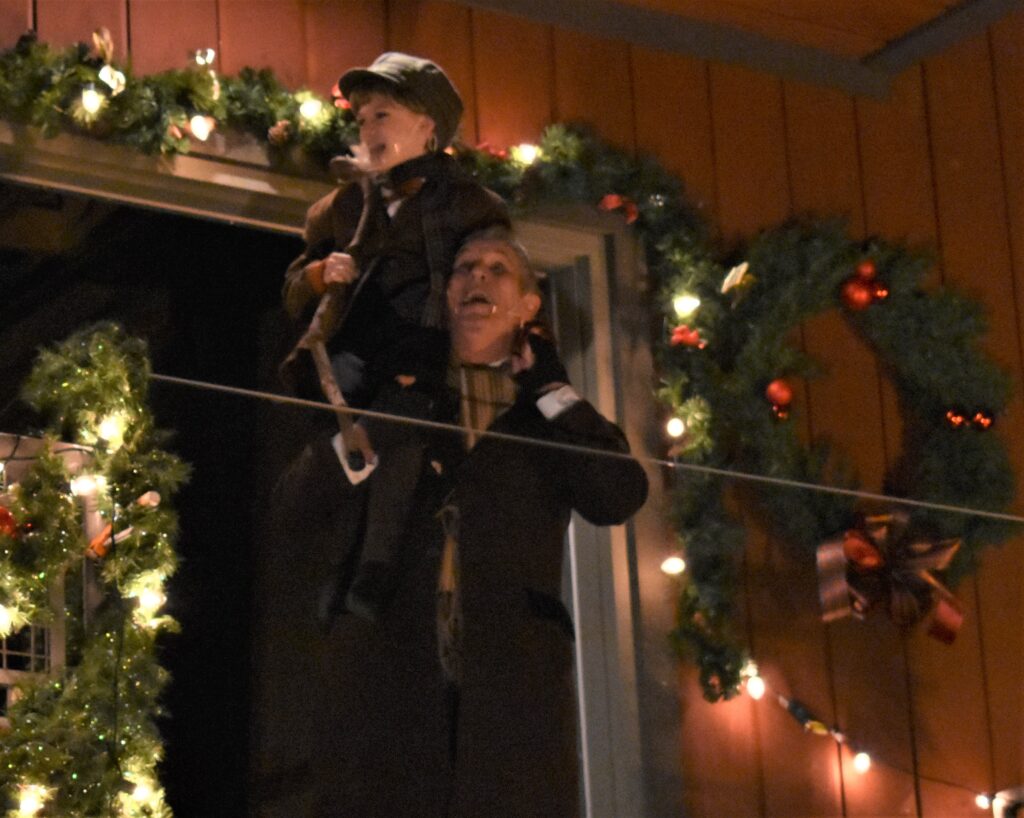 Curtain opens at 7 pm. This Drive-In production will run through December 20. Bring a beverage and snack. Due to climate conditions, it may be best to book earlier, yet a snowflake version would be quite charming.
Tickets may be purchased here: https://www.centerforperformingarts.org/