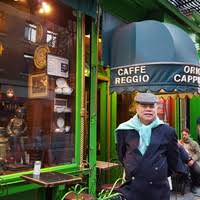 A Memory of Time. Virgilio A. Reyes, Jr. New Day Publishers.
by Kevin T. McEneaney
Collections of miscellaneous essays are not always notable. Here a retired Philippine ambassador, who has traveled the globe as he worked his way up the civil service ladder to become, among other accomplishments, First Secretary to the U.N., Ambassador to South Africa and Italy after serving embassies in Myanmar, Mexico, and Chile, offers a wealth of cultural and psychological perceptions about people, the arts, history, philosophy, religion, linguistics, archeology, architecture, urban planning, cuisine, and even gardens. Fluent in several languages, Virgilio combines an international outlook with acute awareness of his patria, in the manner of his namesake poet, Virgil.
Any accomplished diplomat must be an adroit, living encyclopedia, as well as master raconteur of anecdote—as Virgilio is when meeting Fidel Castro, Nobel laureate Aung San Suu Kyi, music Maestro Michael Dadap, and others. Speaking of Martin Luther's confrontation with pope Leo X and Holy Roman Emperor Charles V, the two most powerful men of their era, Virgilio says that the confrontation "would be analogous today to challenging Putin and Trump—and winning."
Few people remain dexterous enough to thread the universal human story with the local. Did you know the extraordinary story of a Philippine slave in the U.S. which was broken by the journalist Alex Tizon? It's a gripping story Virgilio develops with deep pathos. Behind the pageant of people and places, whether historical or artistic, the quiet empathy and meditative reason of Virgilio's observations become an inspiration for the reader.
The book's organization presents a traditional, Asian five-part paradigm: "Travel," "People and "Places," "Events," "Book and Theater Reviews," and "Reflections," the latter being the pivotal Fifth Element that illuminates the other kaleidoscopic essays too numerous to discuss in a review. There is a fine portrait of Virgilio's father, Rex Reyes, a noted journalist in Manilla. The quotation from Virgil's Aeneid on the back cover appears to refer to father and son.
Abundantly illustrated by black-and-white photos, this coffee-table sized paperback of 224 pages is available from either the publisher or Amazon for $20; on Kindle it is a free download.
This book should have a wide audience: for the sophisticated curious, for the Philippine community at home and abroad, and for those in the diplomatic civil service around the globe, as well as in the Philippines, because it offers both insight and modeling as what a diplomat can and should be when viewing all of humankind as both a local and universal family with ties of mutual hospitality
By subtle implication, this memoir is a rebuttal of Machiavelli's tribal tract, The Prince. Virgilio's inherent and genial optimism supplies a virtuous illustration of his native land, which has become an axial bishop in the game of empirical chess played by the U.S. and China. It is no wonder that an archipelago of islands occupied by humans for at least 709,000 years should produce such a robust voice of wisdom. (more…)
Comments Off

on A Diplomat for All Seasons
July 29, 2020