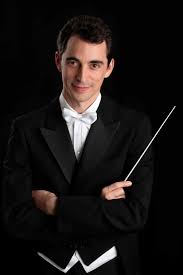 by Kevin T. McEneaney
At Bard College The Orchestra Now performs in its sixth season. Young Conductor Zachary Shwartzman's baton pursued eclectic samplings wherein the past haunted the present.
Antonio Vivaldi, who is thought to have written over 500 concerti (over a hundred of his operas have been lost), was at times a composer who augmented the seeds of earlier work. The concert opened with Concerto for Strings in G major (c. 1730), RV 156. This short six-minute sprint foreshadows a more famous concerto, Concerto in G major, op. 11, no. 4, RV 308. The violin section surges like waves in both fast-opening Allegros. The longer, masterful work, written about 12 years later, has a similar rise-and-fall aesthetic which is augmented. The slow, abstract Adagio which follows in the earlier work finds itself transformed into a broad, lamenting Largo, which evokes much sadness for the august personage mourned. Both works conclude with exuberant Allegros that celebrate life vividly. My speculation: Vivaldi received a commission for an elegy for a deceased captain or sea-faring merchant; he recalled and expanded the themes of his early 1730 concerto. The past emerging into the future.

Likewise, the Petite Symphony Concerto (1945) by Frank Martin dramatizes the past as influencing the history of music as it moves into the present and even future. The work is simultaneously neo-classical and futuristic, even evoking a seductive and fantastic, dreamlike, sci-fi atmosphere whose sampled soundtracks would enhance a noir sci-fi film. An unusual feature of this work is a dueling duet between harpsichord and harp. I would entitle this as Dialogue of the Mind and Heart; the harpsichord being the intellectual element while the harp is much more the emotional. Taylor Ann Fleshman on harp and Renée Anne Louprette on harpsichord were fabulous! The work concludes with a piano trio with Frank Corliss on keys. The argument is that despite the intellectual and emotional virtues of harpsichord and harp, the piano (in its range and tempered sound) smoothly surpasses both instruments and, indeed, has the last word (emphatic chord!) in the small symphony. This is Martin's best-known work, and it was sheer delight to be exposed to this unusual masterpiece!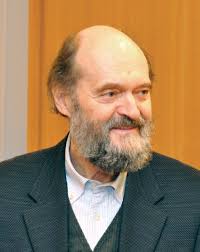 Cantus in Memory of Benjamin Britten by Estonian composer Arvo Pärt (1977, revised 1980) offers a memorable and haunting meditation on death. Delicate user of chimes plays a crucial role as they interact with a musical triad. Descending patterns create the effect of entering a dark and dim netherworld. The slow rhythms condition the listener to lose a sense of time and feel suspended between light and dark with the eerie effect that what sounds simple remains problematically complex. The use of bell and percussion contribute to a most haunting atmosphere.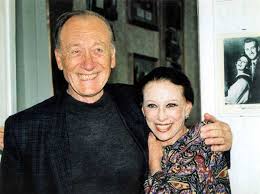 Carmen Suite (after Bizet's Opera) by Russian composer Rodion Shchedrin (who is currently 88 years old) offers a delightfully arranged pastiche from three works of Bizet: L'Arlésienne, Carmen, and La Jollie Fille de Perth. This work includes exuberant hand clapping and foot stomping, providing a more extroverted and happy turn to conclude the program. The immediacy of such a piece would be far more forceful if heard in-person out of doors, but, alas, we are entrapped in pastiche, and we may not arrive at that point in our history until this summer….