by Kevin T McEneaney
Concerts by Aston Magna provide an informative and lively musical journey. Here with Sylvia Berry on piano and Daniel Stepner, one of my favorite violinists, they played with modern instrument copies: Berry had a 1995 copy of a 1795 piano, while Stepner played with his 2008 copy of a 1747 Guarini. The first half of the concert featured musicians rarely performed: Johann Schobert (c. 1735-1767) and Joseph Bologne (1745-99).
Schobert was an early influence on young Mozart while some claim that Bologne further opened the gates of deep Romantic passion that Beethoven roared through. Born on the Caribbean Island of Guadeloupe, Bologne's mother was an African slave. Bologne, who wrote six symphonies, managed to become not only one of France's leading violinists and composers, but also one of the most dangerous duelers in all of France. He and Mozart once lived in the same Paris building in 1778.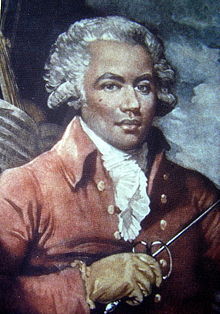 Schobert had picked mushrooms and asked a chef to cook them, but when the chef said he would not cook them because they were poisonous, Schobert did not believe him, and went home to make mushroom soup, which killed him, his wife, and all their children but one.
The theme of the concert illustrated the growing musical sophistication of fortepiano composition with violin accompaniment. The opening Allegro of the Schobert Sonata in D minor, Op 14, no. 4 was breezily charming, the following Andante coyly charming and teasingly slow, while the concluding Presto was so robust that one felt like one was sitting in a flying chair as Berry and Stepner reached hallucinatory heights.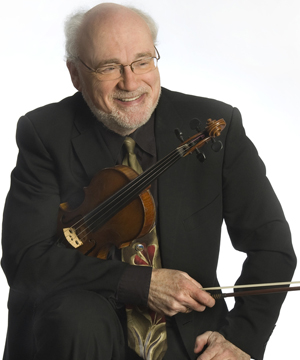 The Bolonge Sonata II in A major opened with Allegro moderato displayed a more prominent violin line featuring a genuine duo rather than accompaniment (as in the Schobert) and this was performed with contagious, fervent unity. The Andantino offered melodious delight with Stepner playing with passionate elegance. In contrast to Schobert, the final movement was a charming, slow lullaby that was sheer enchantment.
Stepner then delivered a lively fifteen-minute lecture on the development of piano-violin duos with anecdotal side dishes.
Berry had the principal part in Mozart's E minor Sonata, K. 304, Mozart's only duo sonata in a minor key which is rarely performed. It is another version of Mozart's elegy for his mother. Stepner described this work as more like a trio whereby the pianist has two parts, right and left hand, while the violin has one part. Berry excelled in fingering and interpretation, while Stepner's plangent, plaintive violin was humbly moving.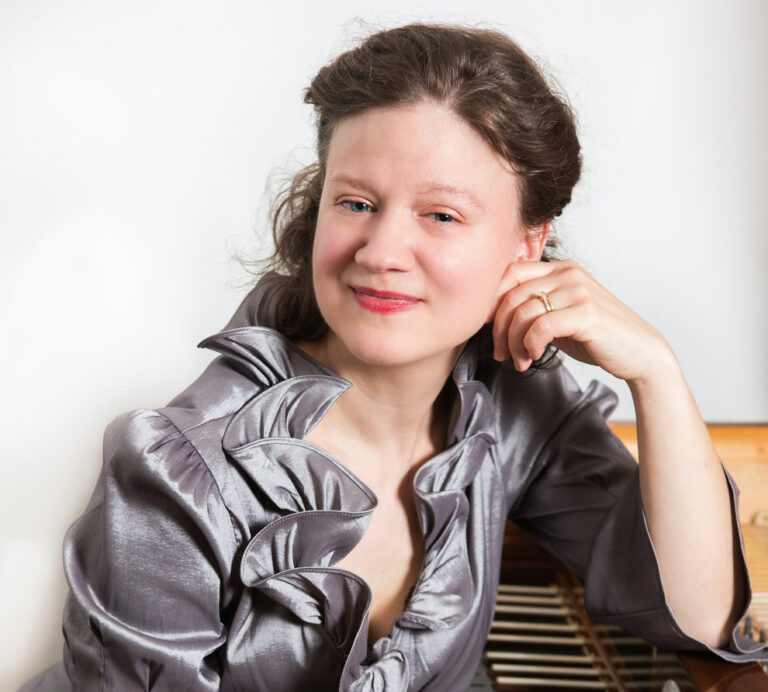 From this mournful darkness we then moved to the rural, sunlit landscape of Beethoven's 1801 Sonata for Piano and Violin in F major, Op. 24. Nicknamed the "Spring" Sonata, a masterpiece of the classical Viennese Style. Here piano and violin achieve a remarkable melding and balance beyond individual self-consciousness that one feels transported to a mythical realm. The keyboard for which this written still had the resonance of a fortepiano, so Barry's 1795 copy piano was the optimum instrument to achieve the resonant mountain top "view."
The trajectory of the concert began with struggling development and concluded with dreamy solution in perhaps Beethoven's most happy piece.
This was the first of six Mahawie-based virtual productions for this summer. The next concert will feature a program of Mozart String Trios on June 27 at 7 pm. For more information go to http://astonmagna.org/
If you wish to hear this delightful concert for free, it remains available on YouTube at https://www.youtube.com/watch?v=wu_avlukJSw