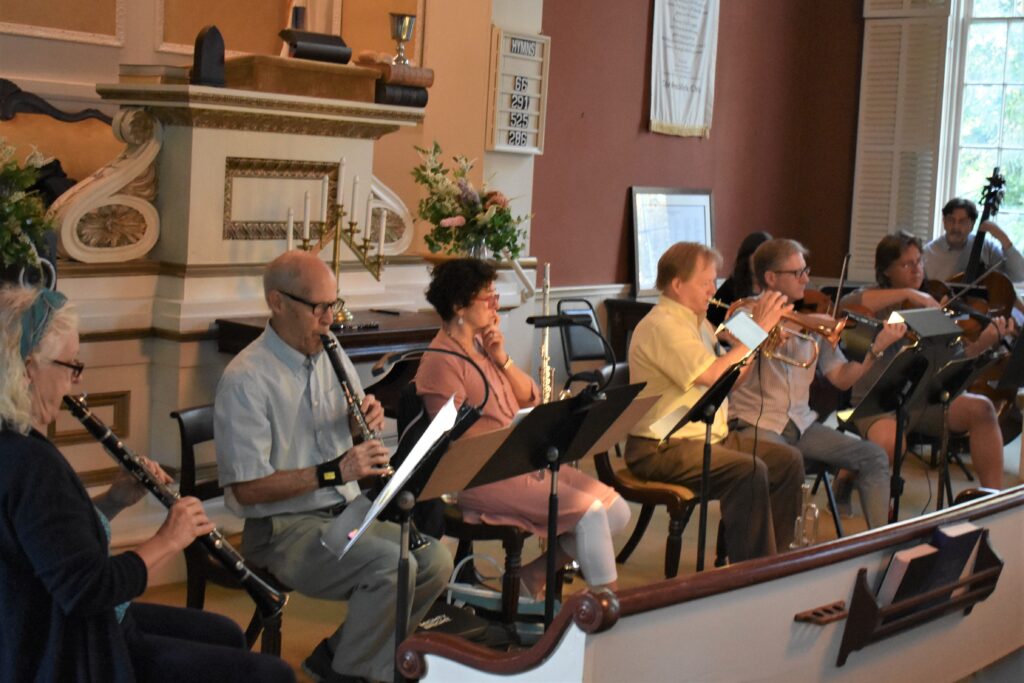 by Kevin T McEneaney
Last Saturday I attended a live music concert for the first time in well over a year. The Smithfield Church Chamber Orchestra in northwestern Amenia offered a pops classical concert to celebrate the end of the pandemic in our region. I had been so tired of hearing canned cds or virtual concerts that had occasional wi-fi glitches. Listening to a virtual concert, it is virtually impossible to hear individual players and one does NOT know if any acoustic elements are being amplified. The thrill of live music in an acoustic friendly venue arrives as a sampling of ecstasy when one has suffered long deprivation.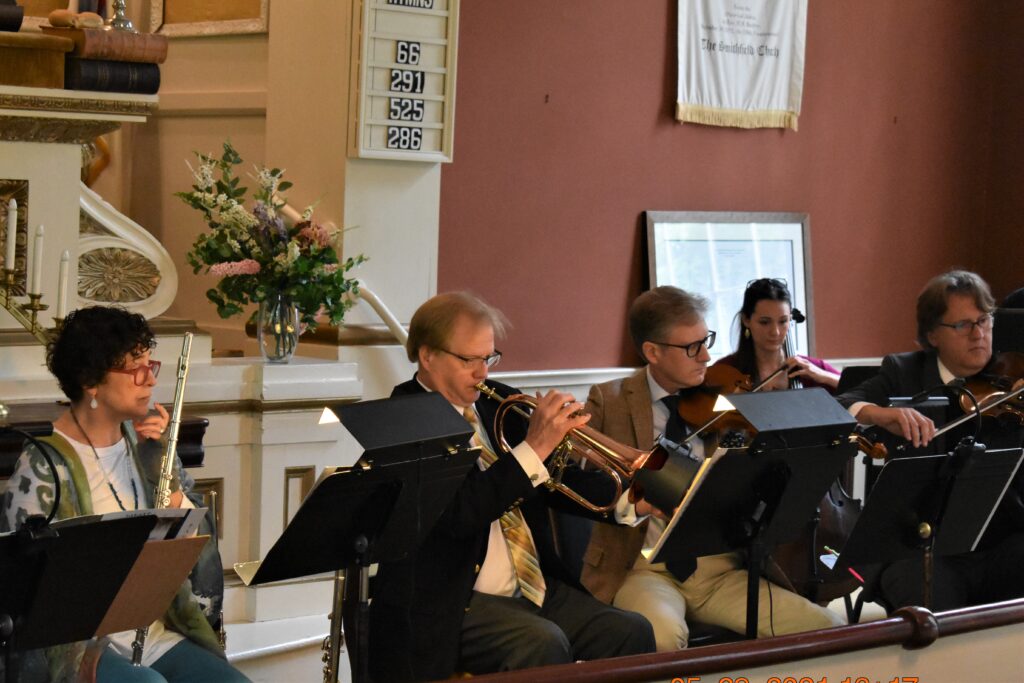 Violinist Rob Murphy excelled in Elgar; Michelle Demko on flute in Debussy; Judith Muir on clarinet in Holst; Cellist Jean Vilkelis during Shostakovich; Piotr Kargul on viola from Poland during Dvořak; Norman Baker on clarinet in Rutter; Finley himself on trumpet in "Kind and Gentle"; and the noted Ulster County double bass player Lou Pappas in "Greensleves."
The performance was sharp, and arrangements (Finley had studied classical arrangement under Edgar Curtis, the former director of the Albany Symphony) were balanced under Finley's direction, yet I thought the rhythm of the Shostakovich sounded more lyrically Spanish than betraying an amusing hint of satiric Russian dissonance.
The concert was produced by the Bang Family. We hope there will be more local concerts in this recently created series which was so rudely interrupted by a menacing invisible, uninvited guest from distant horizons.