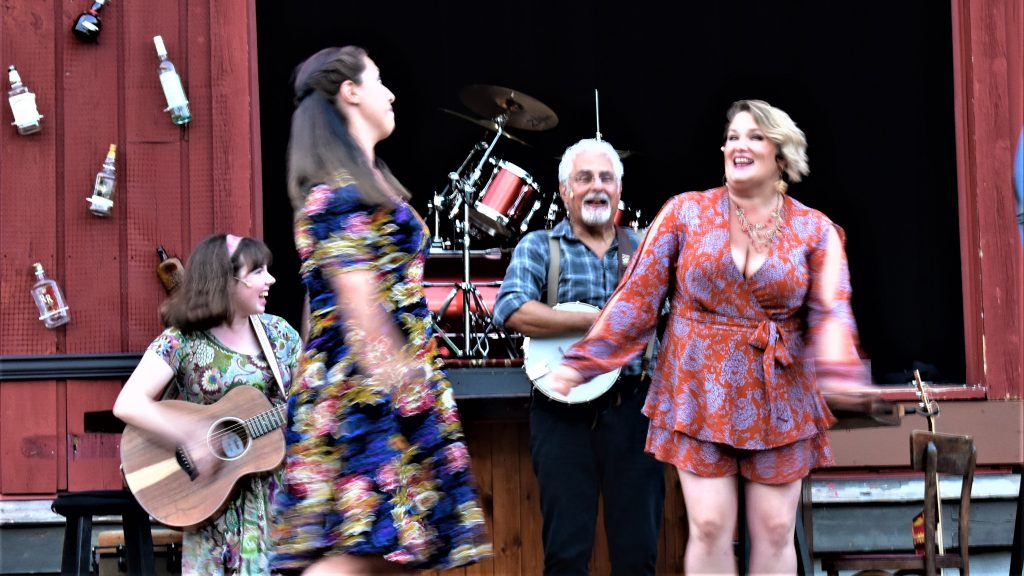 by Kevin T McEneaney
Once, now playing at the Center for Performing Arts in Rhinebeck, is a 2011 musical stage version of the 2007 film Once with music and lyrics by Glen Hansard and Markéta Irglová, book by prolific Dublin playwright Enda Walsh. The musical won eight Tony Awards!
Once is a new genre: modern folk musical. Once offers an original presentation of a musical as an extended folk song series with dance and wickedly humorous Dublin-style banter featuring masculine risqué jokes heavily salted by a shockingly complimentary, Czech, feminist humor.
The title wears the old story cliché, yet it also refers to a period in Ireland between 1985-1995 when Ireland developed a new cultural synthesis of its Medieval past and surreal Futurism which revived its ancient artistic heritage in poetry, novels, memoirs, dance, music, and international sensibility as a cultural omphalos. In the opening scenes many theatrical conventions are disposed of as we plunge into a near-bankrupt pub inhabited by those down-and-out. The song with the line of "being born with a silver spoon" freights the deep boasting sarcasm for which Dublin is famous.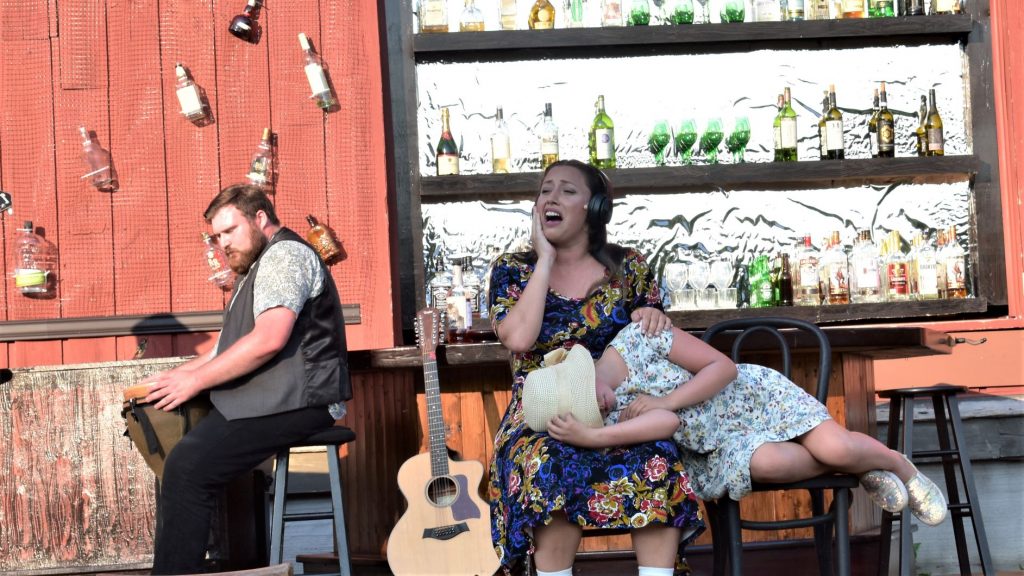 Like any good musical, the plot is an emotional see-saw. It might just as well have been called A Portrait of a Folk Singer as a Young Man. While solos are not especially memorable, they are excellent portraits of various characters in the drama of their interior worlds. (Some songs are in Czech.) What remains more memorable is the ensemble cast singing in the second act, some of the effects being lingeringly haunting. The large ensemble cast really delivers here.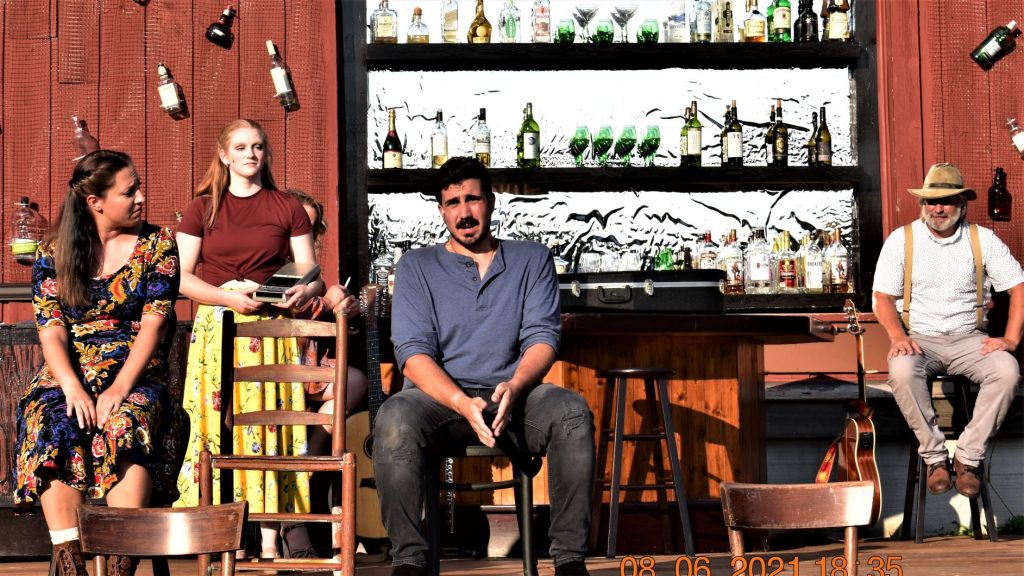 Accents of actors are quite good. Dance is sheer fun. There are many good laughs that irreverently float the story of the confused and uncertain protagonist who is his own worst enemy, and the same may be said of the two women who are interested in him. Cultural collisions buoy the humor.
PJ Kraus as Guy, the dejected street singer, delivers raw anger and ambition that cleavers cliche; Lynne Czajka, as Girl, an ultra-candid Czech immigrant and redeemer muse, remains impressively fierce while stubbornly cloaking her generosity; Michele George as her mother is luminescent; Benjamin Parish as Andre, the half-Spanish bar-owner facing bankruptcy and spontaneous delusions, is magisterial; Emily Woolever is an exuberant hoot with her lies, fantasies, and dancing; Tom Starace as Da offers an aura of genial pleasantry; Charlie LaPlant as whimsical Bank Manger manages charm amid absurdity and abuse. Other notable cast members: Aja Broderson, Ronni McAllister ,Cheryl Engelhardt, Frank McGinnis, Molly Freer, Rena Gavigan, Michele George, Lumi Haas, Suzette Haas, Vicki Howland,  Jordan Stroly, and Doug Woolever. 
Set design by Bryan Mechtly is ingenuous and marvelous. Crystal Carolan as stage manager runs a shipshape crew. (I once worked as Stage Manager for a Brian Friel American premiere and am aware of how little appreciation in print that job receives.)
The chance to see this experimental romantic musical should not be missed. One might say Once is a love song to Dirty Old Dublin, which you can visit for two hours, while skipping the plane fare. Go!
Once is produced by Diana di Grandi & Lou Trapani; directed & choreographed by Kevin Archambault, with musical direction by Matthew Woolever. This is an outdoor production. The concession stand is closed, yet you can picnic on the lawn with blanket or bring your own chair.
Once runs Friday through Sunday at 6 pm until August 22. Further info at https://www.centerforperformingarts.org/