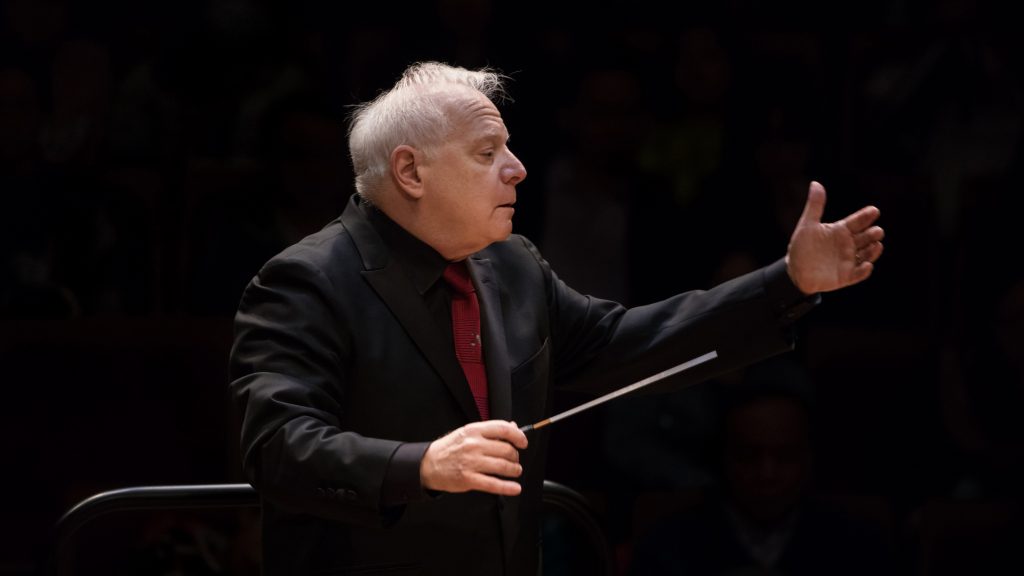 by Kevin T McEneaney
One of the exciting features of Bard College's The Orchestra Now program consists of guest conductors. Leonard Slatkin, one of the most distinguished conductors over the past fifty years, appeared, baton in hand, to conduct a program of his own choosing: Slatkin Conducts Brahmsiana.
The concert opened with Cindy McTee's Circuits (1990), a well-established, modernistic, woodwind work that provides an opening delight due to its energetic, charming, propulsive qualities, surging 1/16th notes at 152 beats per minute. The use of syncopation with an edgy jazz inflection makes this work a delight. Cindy is Slatkin's wife; she remains a vital contemporary composer with an impressive body of work. We would appreciate hearing more of her work.

Slatkin is also a modern composer: Brahmsiana delivers an American Premiere. His latest book, Classical Crossroads: The Path Forward for Music in the 21st Century (we share the same publisher) presents an argument for eclectic synthesis. Due to his extraordinary ear and attention to detail, Slatkin has re-vivified many orchestras throughout this country, as well as leaving a legacy of many extraordinary recordings.
Brahmsiana (2007) delivered a new orchestral arrangement of Slatkin's seven favorite movements from Brahms, originally inspired by the Andante from the Third Piano Quartet by Brahms. In the program Slatkin noted that the English Horn and bass clarinet had not yet been invented during Brahms' lifetime. The main musical theme of the evening became re-orchestration. Performed as a single suite for the first time, I thought that each new arrangement might have been better spaced with longevity as individual presentations rather than as a team in a huddle. My favorite was the penultimate Rhapsody.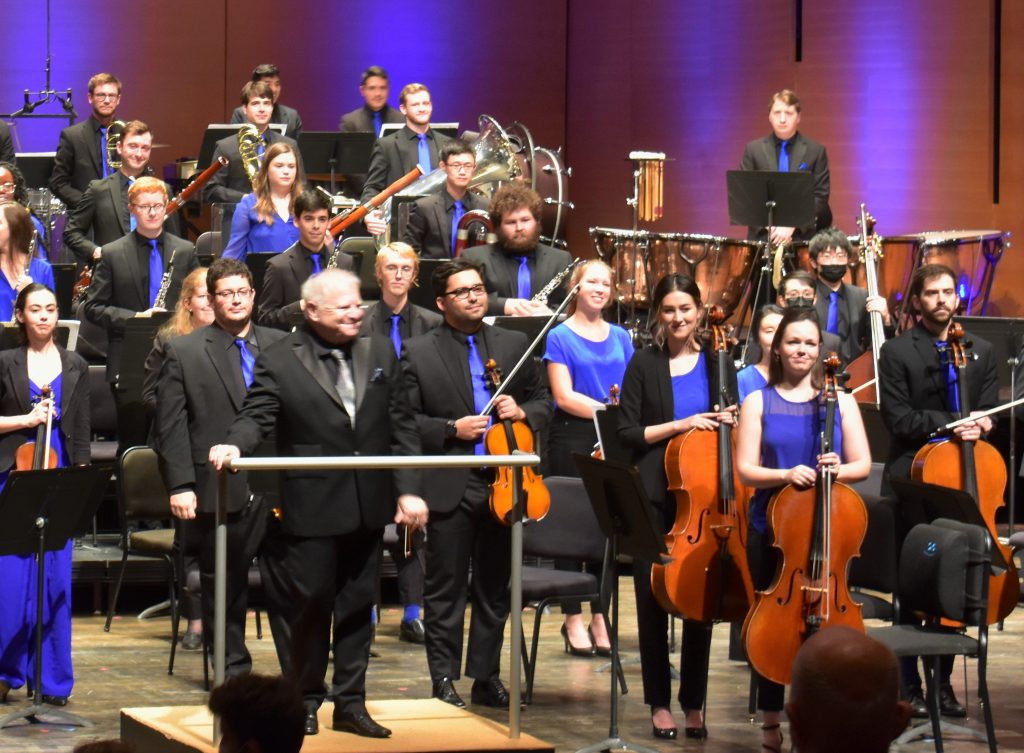 Modest Mussorgsky's Pictures at an Exhibition (composed in 1874 for piano; revised and orchestrated by Rimsky-Korsakov, yet first performed at the Paris Opéra in 1922 with orchestral arrangement by Ravel, conducted by Serge Koussevitzky, who had commissioned Ravel) has become (along with Boris Godunov) a posthumous international favorite among program pieces. Of late, there has been scholarly debate concerning the input of Rimsky-Korsakov and Ravel.
Mussorgsky, more of a primitive, authentic voice rather than accomplished composer, was shaken by the early death of one of his closest friends, Victor Hartmann, an architectural designer, and painter of watercolors. Hartmann had recently arrived back from an extended tour of Europe with a trunk of recent sketches and drawings. Seven months after Hartmann's death, a St. Petersburg memorial exhibition in February 1874 was held, featuring 400 paintings on display (only a few paintings have survived).
Pictures was a requiem, offering a meditation on death: ten slides plus strolling interludes present a Manichean psychology of swirling ups and downs. Grief alternates with comic relief, concluding in reversal with an optimistic vision of what Hartmann might have achieved in his lifetime.  The last movement, "The Great Gate of Kiev," remains a thrilling masterpiece of woodwinds, cellos, horns (and David Kidd's resonant trombone), and furious strings. Kiev never built that proposed gate, yet the imaginary musical gate sounds as real as anything in this all-too-solid world.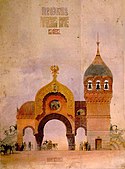 Conductor Slatkin's version tightened up the drama with some slashing edits that invested the music with fiercer syncopation, which endowed soloists with more prominence. This was a more celebratory version of Mussorgsky—as lugubrious lament was curtailed. It was clear that the orchestral players were really enjoying their pounding and slashing unity, so that the whole became much greater than its individual parts.
The audience responded with two standing ovations. For encore, Slatkin provided an amusing yet welcome and exciting frivolity: his violinist father had composed Carmen Hoedown, saying that Bizet (instead of committing suicide as an apparent failure) could have moved to Los Angles and become a success with comic Western dance. This was a real hoot, and it took off that lid of cooker pressure steam of magisterial awe which Pictures implants in one's cerebrum like a mystical dart.
Leonard Slatkin possesses a talent a talent for restoring the fun element in music, both for players and audience.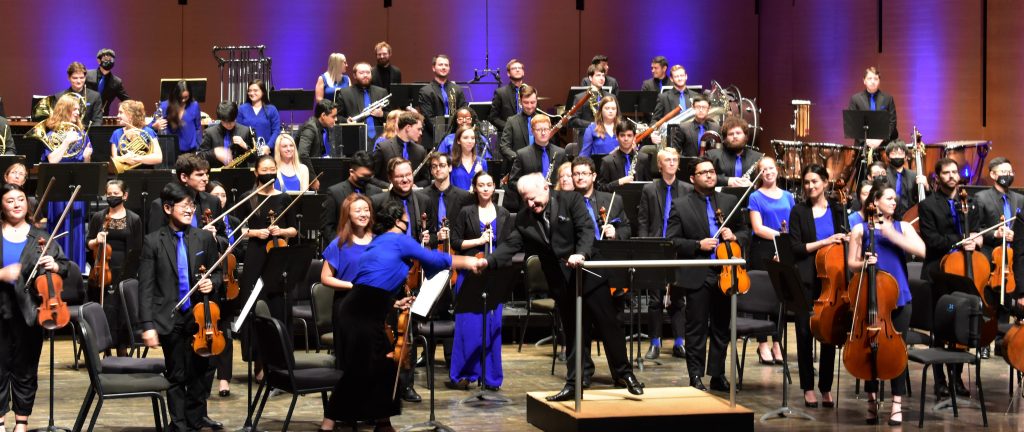 Footnote: Slatkin's arrangement eliminated the anti-Semitic aspects from Pictures (about which Richard Taruskin has written). This performance was parody, contemporary satire.