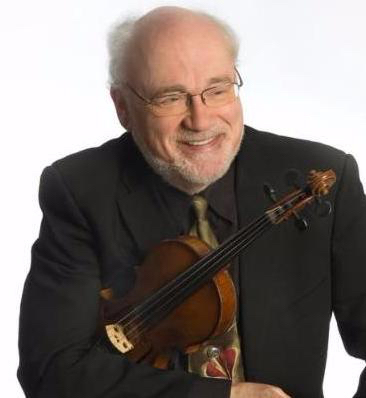 Interview with Kevin T McEneaney
KM: How did your organization arrive at the name Aston Magna, Great Astonishment?
DS: The name derives from an estate in Great Barrington. Aston Magna was founded in 1973.
KM: How did you become involved with the organization?
DS: As a graduate student I had experimented in playing period instruments and I became aware of this summer festival. I found their work to be both experimental and edgy, so I got involved. Then I also studied for a period in Holland and Belgium where the revival of period instruments was a strong movement and where I met people in this movement who were quite interesting. I became the Music Director for Aston Magna in 1991.
KM: I listened to your YouTube video of J.S. Bach's Ciaconne for solo violin. You have quite a full resonant sound with fluid dynamics and eloquent tone.
DS: That's nice of you to say.  How full an instrument's sound is has much to do with the room in which is played.  Much of the music we play was meant for small to medium sized venues; churches, chapels, court chambers, drawing rooms.  We try to play in such spaces, which suit our restored instruments more.
KM: What kind of violin do you play?
DS: I bought an 18th century instrument some years ago and had it painstakingly restored. I use gut strings instead of metal strings, and our tuning pitch is closer to Bach's – a bit lower than modern pitch. Our viola de gamba players use six or seven stringed instruments, depending on what they are playing. Likewise, our flute players play wooden flutes with only one or two keys. Our horn players have horns without valves, which arrived in the early nineteenth century. You don't hear these instruments very much today and the training to play them remains difficult. If you really want to hear what Mozart heard, you need to hear it performed with these period horns. And we have a period harpsichord: here the pitch level is lower with a brighter, lighter sound than the modern piano. This summer we are using a piano made in 1869 by Julius Streicher of Vienna –perfect for the Brahms Sonata program I will be doing with pianist Robert Levin.
KM: What violinists in the past have influenced your own playing?
DS: Since we don't have recordings of early violinists, we can only rely on what others wrote about them, as well as what we can glean from their compositions. The most famous of bygone eras were Tartini, Paganini, and Joseph Joachim, who wrote a detailed method book. In the twentieth century, we have recordings of Yehudi Menuhin, Stephen Staryk, Henryk Szeryng, and David Oistrakh.
KM: Who are some of your favorite Baroque violin composers?
DS: Monteverdi, Bach, and Vivaldi among the better known, and lesser-known composers such as Tartini and Leclair.
KM: Yes, I, too, am a Vivaldi and Tartini fan. "The Devil's Trill" sonata is well-known, but not his other work.
DS: We will perform some Leclair shortly and I think you may find a pleasant surprise.
For more information go to the Aston Magna website at http://astonmagna.org/