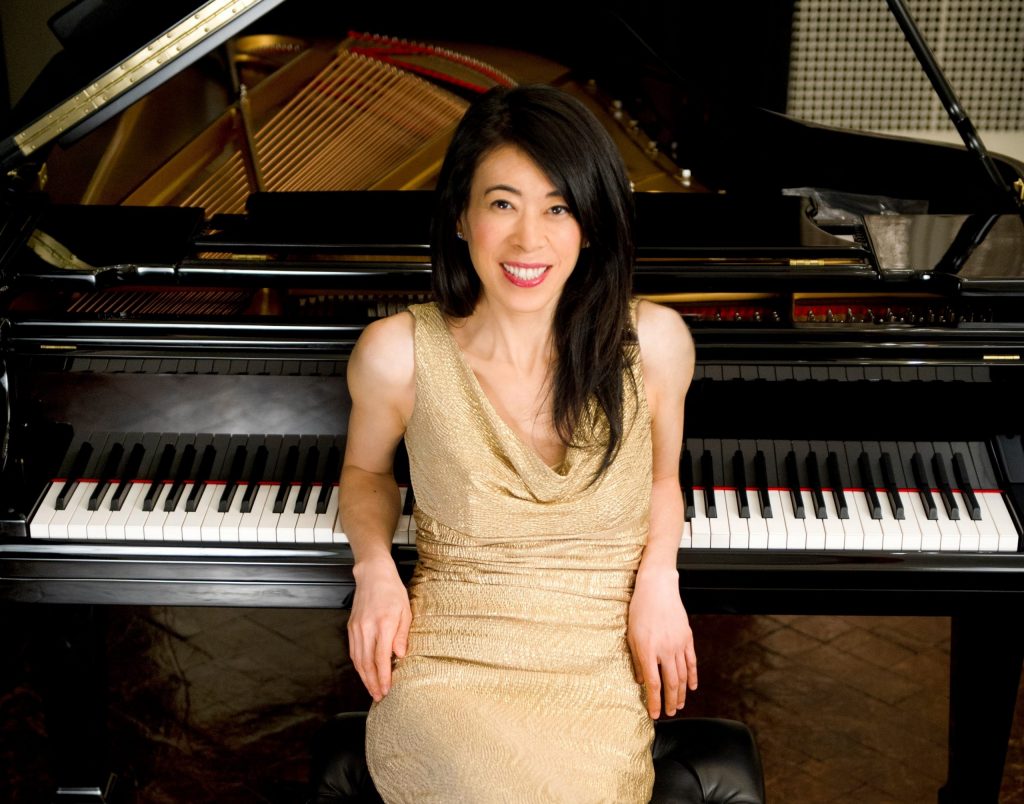 by Kevin T McEneaney
The much-recorded and legendary pianist Jenny Lin, who has often worked with William Bolcom and Philip Glass, performed their works amid the wonderful acoustics of the recently renovated Hudson Hall last Saturday night.
Lin, a Steinway pianist playing on a Steinway Grand, opened with "Graceful Ghost Rag," composed in 1970 and released on Bolcum's best-selling vinyl album Heliotrope Bouquet (1971). Working at a bookstore near Columbia University as the stock-memory man, I can still vividly recall walking out of a music store with the album tucked under my arm on payday, adding it to my vast collection of less than twenty albums. I was certainly not disappointed; the album was both sophisticated and intelligent, a great Nonesuch label follow-up to Joshua Rifkin's Scott Joplin: Piano Rags from the preceding year. And Bolcum's work was new compositions!
New was here again with Lin performing the American Premiere of Bolcom's Suite of Preludes. (Bolcum has written organ Preludes.) Lin had toured with Bolcum in 2014, playing his Piano Études.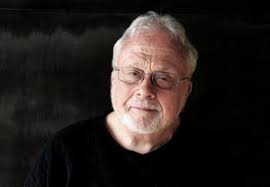 This new suite was written during the pandemic. The work offers a cornucopia of styles. In the first Prelude I heard allusions to Eric Satie. Preludes appear to be profound meta-commentary on the history of Preludes, alternately bestowing praise or satire on varied modalities of music, while making Bolcom's own inimitable sounds ring memorably amid occasional dissonance, minimalist gestures, comic repetition, brilliant satire, abrupt rhythms, stylish melodies, circulating motifs—a rainbow of dazzling color than Lin lofted in air—too much to absorb at a first hearing as her fluid dexterity never missed a note on this roller-coaster of rollicking sound bending in different directions like a winking star. The density of the music shocks and smiles: it will require the pleasure of repeated hearings.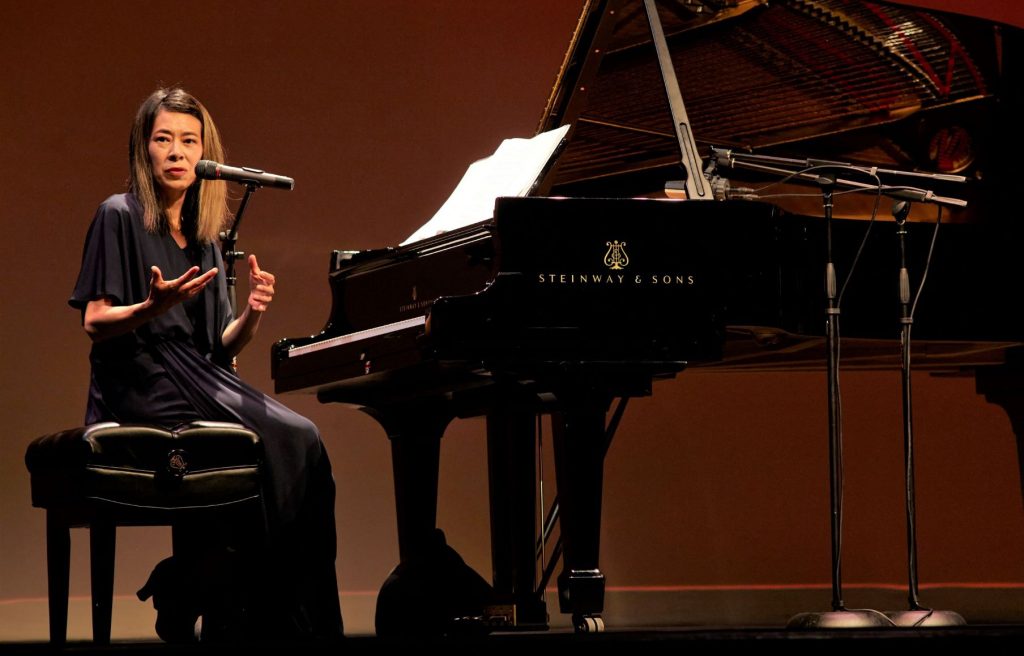 Both Bolcom and Glass knew each other as young men studying in Paris; Lin has often performed both their works. She played two Glass compositions from The Hours (2002), a psychological drama starring Meryl Streep, Julliane Moore, and Nicole Kidman. These dramatically tense meditation pieces depicted the fraught dilemma of characters caught in creativity and mental disintegration. For Glass, this work was more deeply emotional than his often-cerebral flights and meditations; Lin expertly evoked an atmosphere that appeared to be reality.
Passacaglia for Solo Piano (2017), a more recent work commissioned in Denmark, this work vaguely resembles the passacaglia passage in Glass' Eighth Symphony. Passacaglia is a dance in triple meter, J.S. Bach's Passacaglia in C minor being one of the most famous examples. Over the ground bass various melodies and repetition occur with ornamentation. The run of scales interspersed with acrobatic arpeggios was breathtaking. The theme sounded like a profound meditation on the great running river of life with the rush of water sometimes burbling over rocks.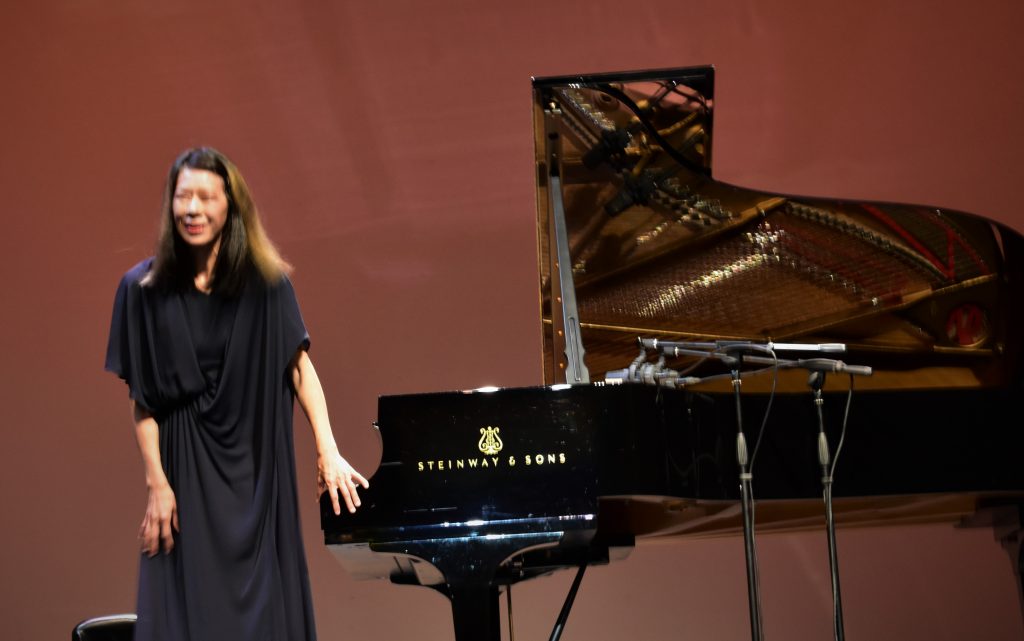 As closer, Lin played two Glass piano Études. The first contrasted upper and lower registers with Lin cross-reaching with her right hand to play the lower register as her left hand rang out seemingly unremitting 1/32 notes in a display of bravura. The second Étude opened in media res and worked its way back to beginning and seeming to fall into sonata mode with an adumbration climax which was but foreshadowing of the pinnacle mountain climax at conclusion.
The audience jumped to their feet with long applause. Lin returned to the stage, playing Glass' "Candy Man" with the theme of "It was always you, Helen," from the 1992 horror film, Candyman.
Both Bolcom and Glass, prolific composers, have been blest in their ability to address both popular and intellectual audiences.
Hudson Hall, the old opera house, is back from the pandemic with exciting programming. Currently, A Love Supreme, celebrates the legacy of Alice and John Coltrane. For more information go to: https://hudsonhall.org/