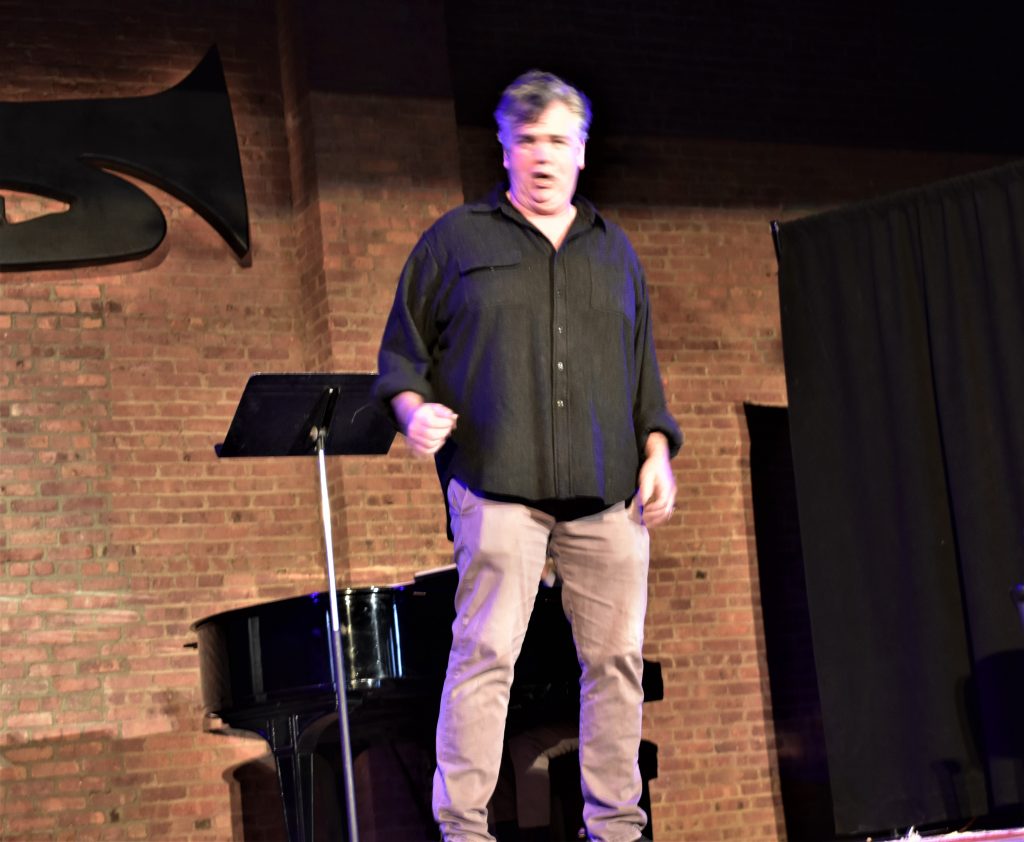 by Kevin T McEneaney
What a jewel! Ed Napier's The Music Lesson delivers astonishment that last ninety minutes! As writer and actor, Napier offers non-stop comic rant that is mesmerizing. His wry, provocative, and incisive depiction of the baroque trials of education in the Drama Department of Columbia University ring true (I was not in Drama but Literature: both are a subdivision of Philosophy, which is amusing, since Plato points out in his Timaeus that Poetry and Philosophy are ancient enemies). Of Juilliard, I have no experience.
The play delineates a portrait of the artist as dramatist and opera singer; the drama traces Ed's origins from backwoods West Virginia to Manhattan, from country music to Caruso covers. Mocking and praising his teachers provides a rollicking see-saw ride with that extra jarring down-bump; Napier's hysterical imagination ambushes the audience, as he mimics the wisdom and folly of his instructors, especially their narrow focus. While this, at first, may seem to be in the pedestrian anti-intellectual populist tradition of this country, this play is certainly not that vintage.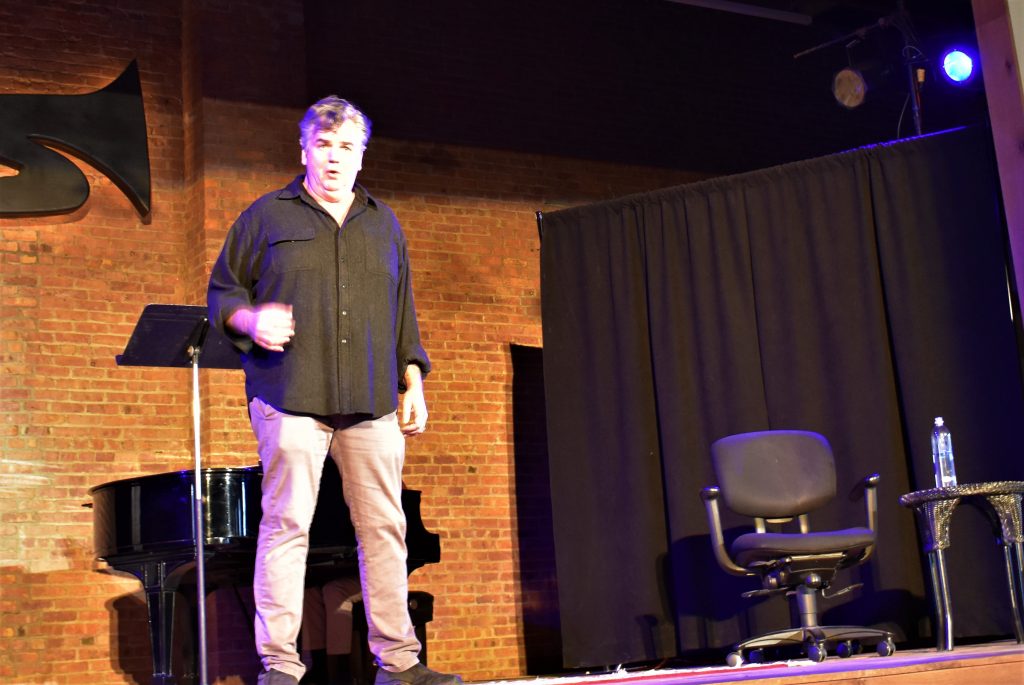 The play is a liberating critique of formulaic drama as well as the rules (and techniques) of learning to sing opera as well as a student self-critic of some failures on the road to learning. The rebel can succeed as a hero in the vein of James Joyce, or perhaps more accurately, Samuel Beckett. The Music Lesson is a worthy Italian-American reply to Beckett's rather singular masterpiece, Krapp's Last Tape (1958).
Perhaps my analysis sounds overly intellectual. Ed's acting supplies volcanic emotion whether he is mocking or extoling. He is adept at mimicking over a dozen different accents with infectious intonation. Much excellent singing glitters like sunlight through leaves during the play: for finale Soprano Maria Gabriella Landers suddenly arrives to sing with her gorgeous voice one of the greatest operatic duets in what is often called the greatest opera ever written, Giacomo Puccini's Madame Butterfly (1904). This conclusion reveals what the play is ultimately about: music provides an alternative universe that remains a healing refuge, just as drama itself is therapeutic transformation.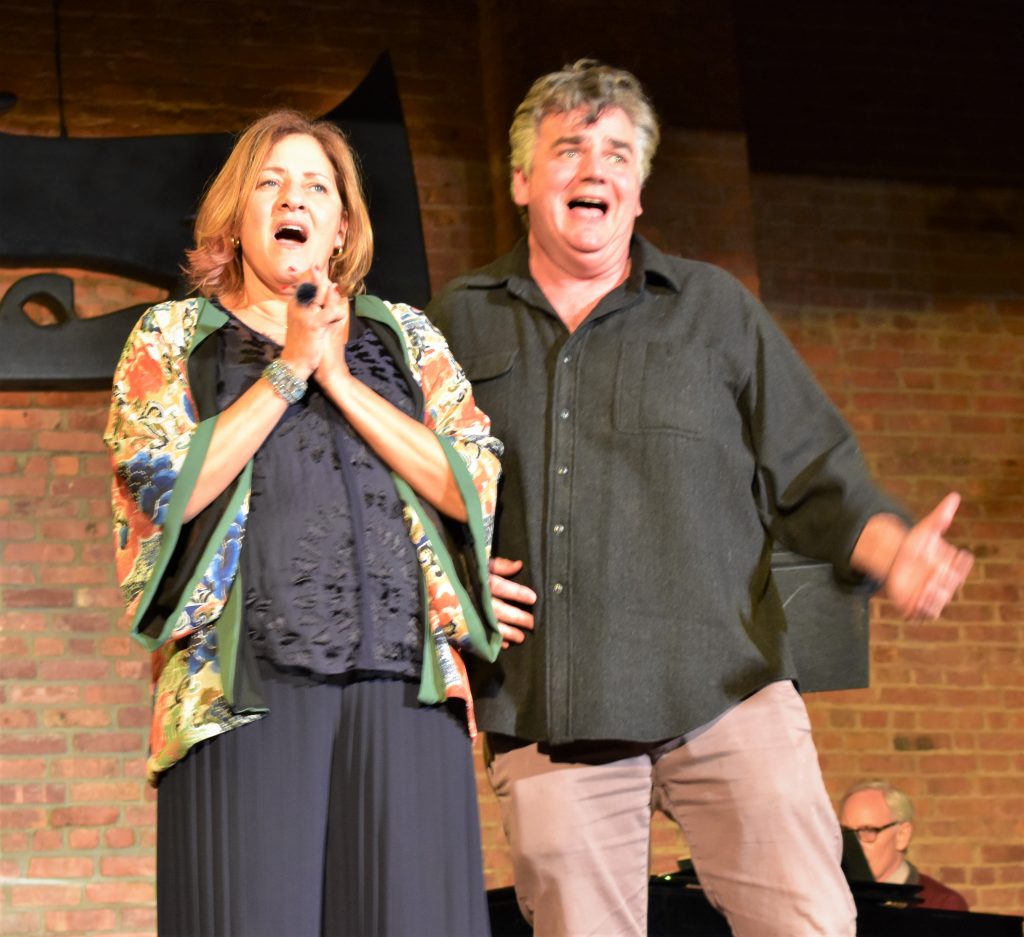 William Lewis ably plays a minor side-kick role as pianist. This role should be slightly enhanced as a foil, both in irascible whimsy and even prank, to make the character more believable than mere genial rubber stamp.
Ed Napier is the author of the plays Junior Prom and The English Teachers. He was a script writer for the two seasons of Criminal Minds. Director is Robert LuPone Broadway credits include Jesus Christ Superstar, A Chorus Line, A Thousand Clowns, True West, and A View from The Bridge.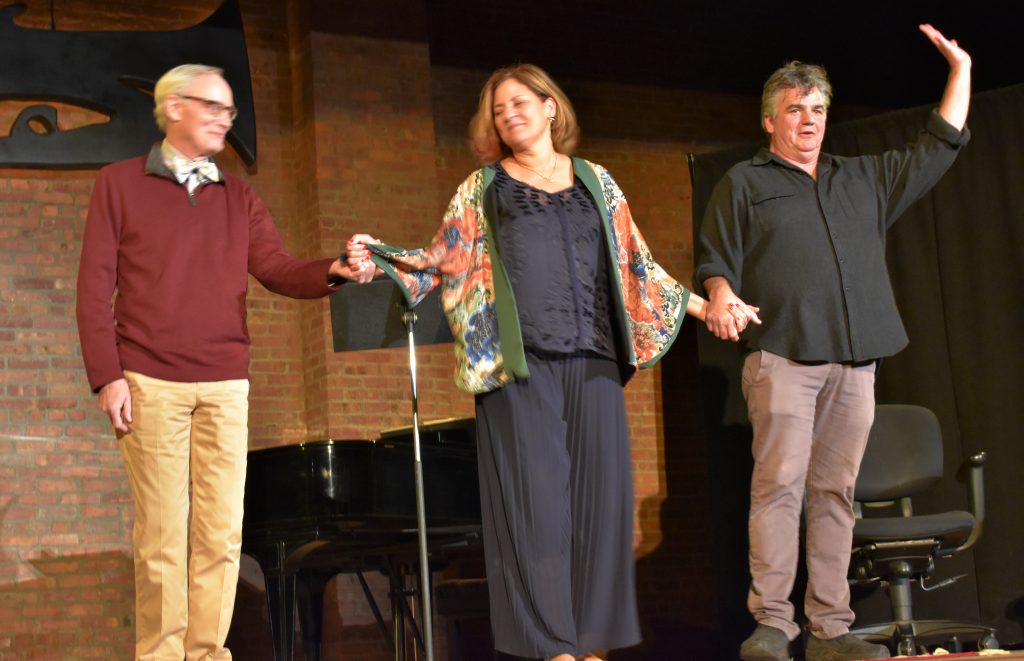 This production at The Stissing Center in Pine Plains (with support from Oblong Books) is part of a new dramatic series called Local Produce by Director Brian Keeler with the assistance of playwrights Darrah Cloud and Lenora Champagne. The next production in this Sunday afternoon series (3 pm) is Mr. Fullerton by Anne Underwood on December 19.
As an Arts Center, The Stissing Center appears to be expertly fulfilling its ambition to bring quality performances to our area.