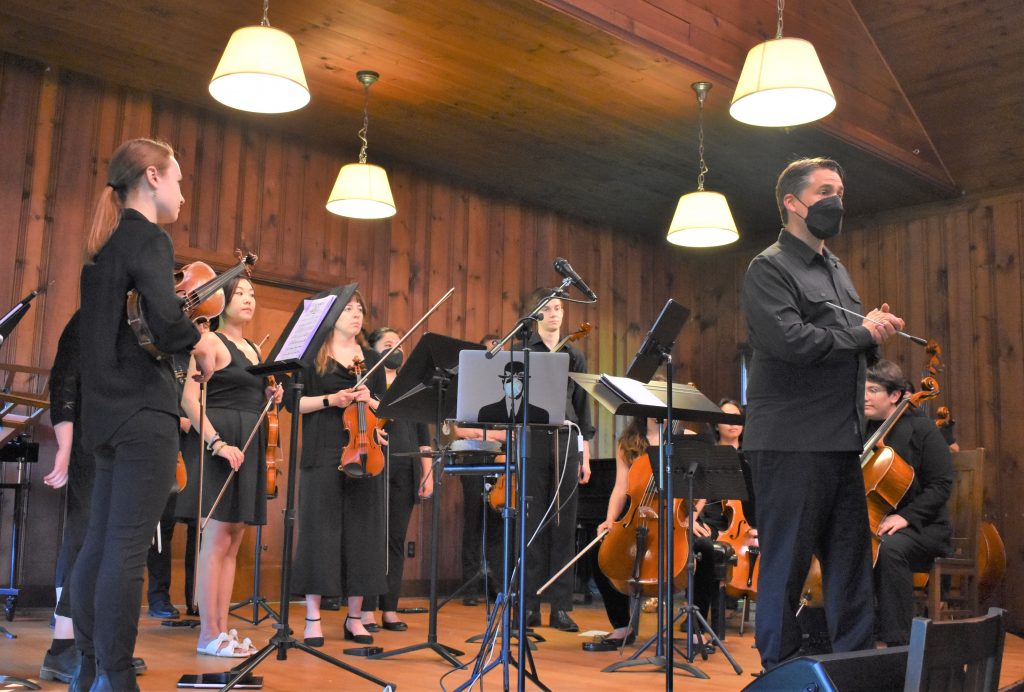 by Kevin T McEneaney
Sometimes one can be transported or teleported to another planet by attending a concert; it was one of those magical Saturday evenings at Music Mountain with the sun setting and a mild cool breeze was blowing from Saturn's rings. Yes, it was space traveling time through the colorful rings of Saturn with approximately twenty orchestral members crowding the stage at Gordon Hall with conductor Peter Askim.
First stop was Jessica Meyer's In the Waves, which was inspired by Debussy's La Mer and painting by Gauguin that depicted a naked European woman plunging into the ocean to escape from the collective insanity of French culture. Jessica felt that current American society had reached such a retro point that the only healing escape was to immerse oneself in culture, which was something artists were forced to do during the recent pandemic. The result was a heightened lyricism longing to connect with transcendent reality. This was a satisfactory ride in an invisible roller-coaster beside an ocean of harmonic melody, giddy with discovery of a new mode of perception with double bassist Andrew Ryan providing undertow.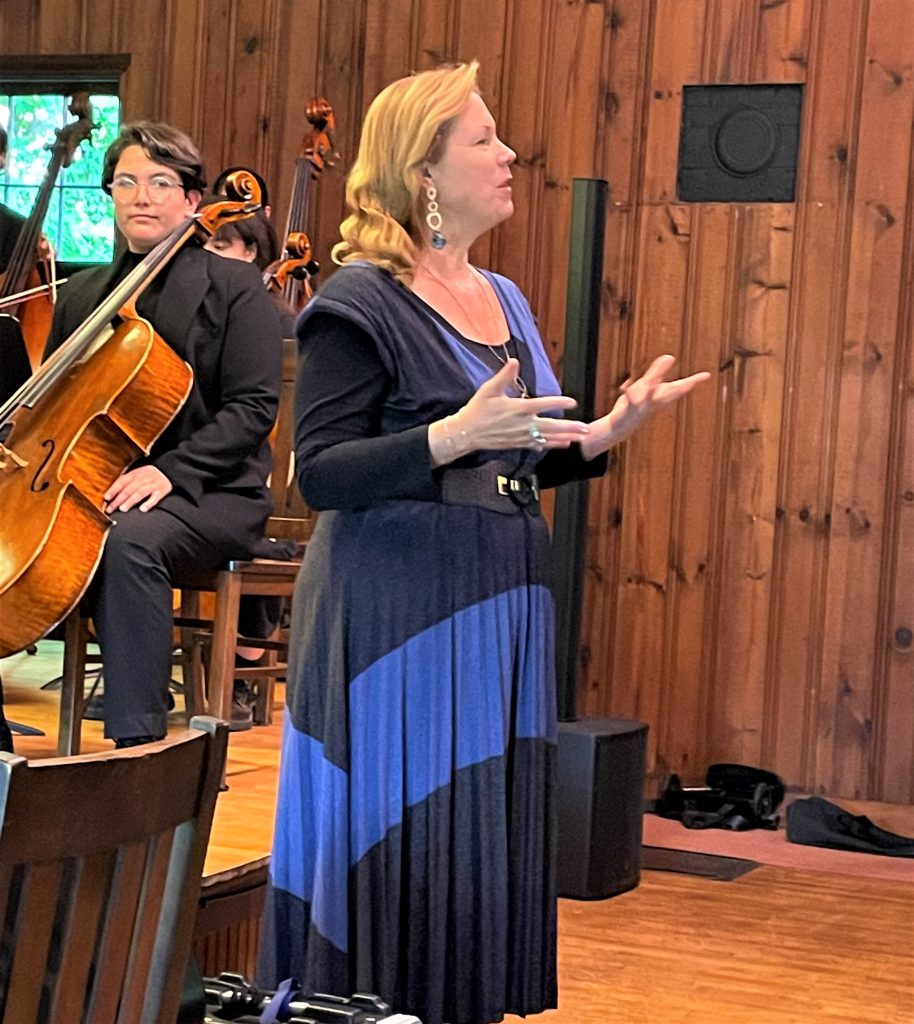 Lilya Ugay's sunsetssunflowers offered a meditation on the plight Ukraine. Growing up in Uzbekistan (the original homeland of the Celts), she spoke Russian and bathed in Russian music, but she began investigating Ukrainian culture only to discover so many people she admired like the pianist Horowitz were Ukrainian, as were Gogol, Chekhov, Babel, and Bulgakov. Tchaikovsky wrote thirty of his pieces in Ukraine. The first part of her work created large scale oscillation in the orchestra, as if the whole orchestra was an accordion playing amid sunflowers; the second half had a twilight choral effect as if the instruments were the evening air settling down to darkness and the orchestra were the varied insects singing farewell to the sun with excellent performance by cellist Rocco de Colossi.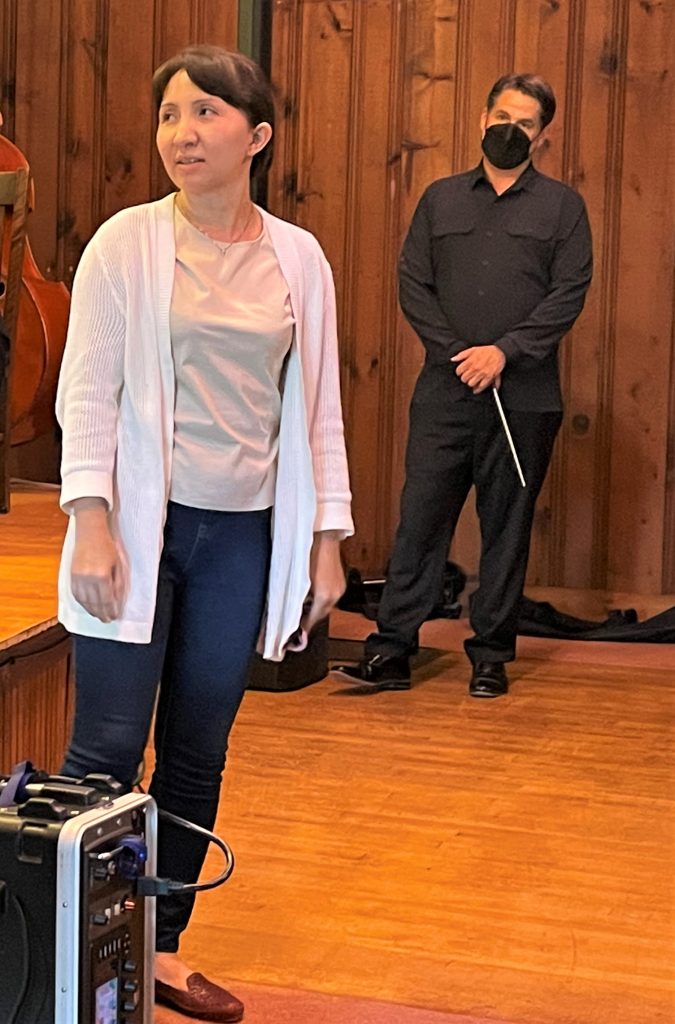 Winter 1983 by Jeff Scott of Philadelphia delved into his troubles past when his family was disintegrating. While introducing this work, he declared it to be a from of the blues. This was sharp-edged classical music with atonal frisson. There was deep personal angst, despair, torment, fear, displacement, and the struggle to discover the exit of artistic creativity (which is what the blues is) amid deep emotional scars that were healed by music. There was a refreshing, angular cubism to this post-modernist gem. In this piece, I thought violist Lukas Shrout to be outstanding. The work so dense with varied emotions that it demands multiple hearings.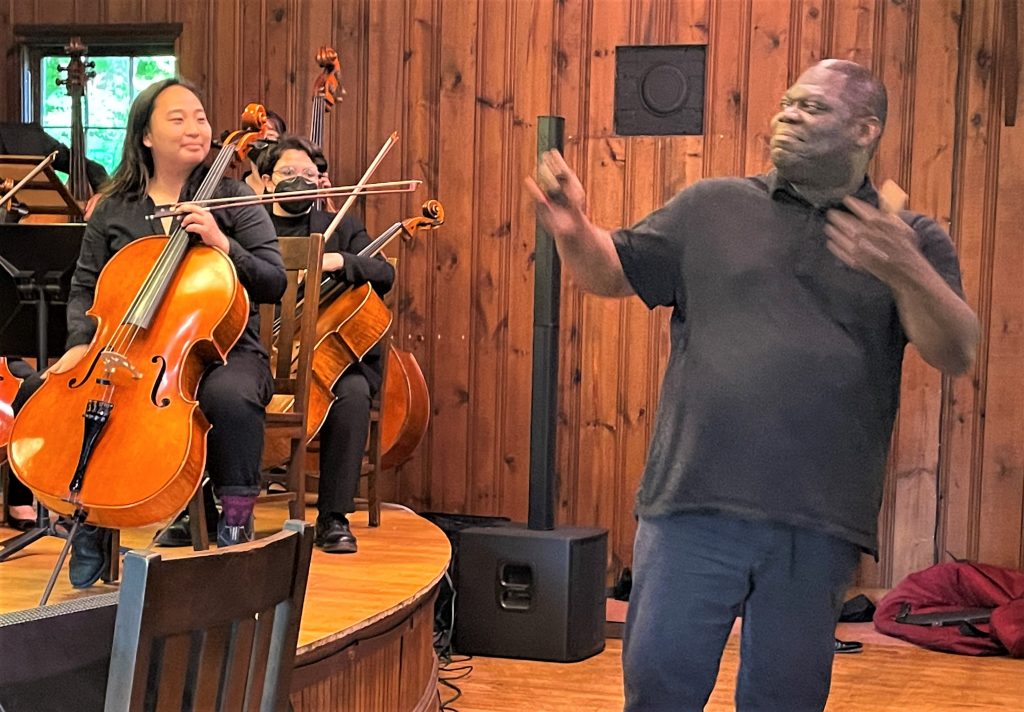 The Raw Heart of the Spinning World by Peter Askim featured two parts: the first part charted a lyrical landscape of tenderness, affection, and contentment; the second much longer movement plunged into pandemic fear, displacement, disorientation, and isolation. Both Scott and Askim appear to be influenced by the dramatic. slashing violin lines of Stravinsky. In both composer this effect kept me wide-eyed at the edge of my seat. Askim provided a whirlwind of primitive impressionism that somehow cohered into classical uplift amid the inflection of soaring protest with atonal riffs. Ava Pacheco on violin stood at the forefront of emotion.
Pamela Z supplied the closer with Suite from Carbon Song Cycle. Askim had heard this multi-media work as a four-player chamber music piece and requested that he make with Pamela Z an orchestral version. Eccentric in style with roots in 1970s Happenings, emo music, street protest, satiric repetition of words and phrases like "I was breathing," and "it's a recipe," the spontaneous crumpling of plastic bubble wrap made from oil, chanting, voodoo spells, random static, chemistry formulas, soprano operatic interludes, deep-voiced bass riffs, this work was about the crisis of climate change and the political world domination of the oil and gas industry. Rich in bewildering density, the audience felt flung out of the solar system. On violin Sophia Steger was wonderful.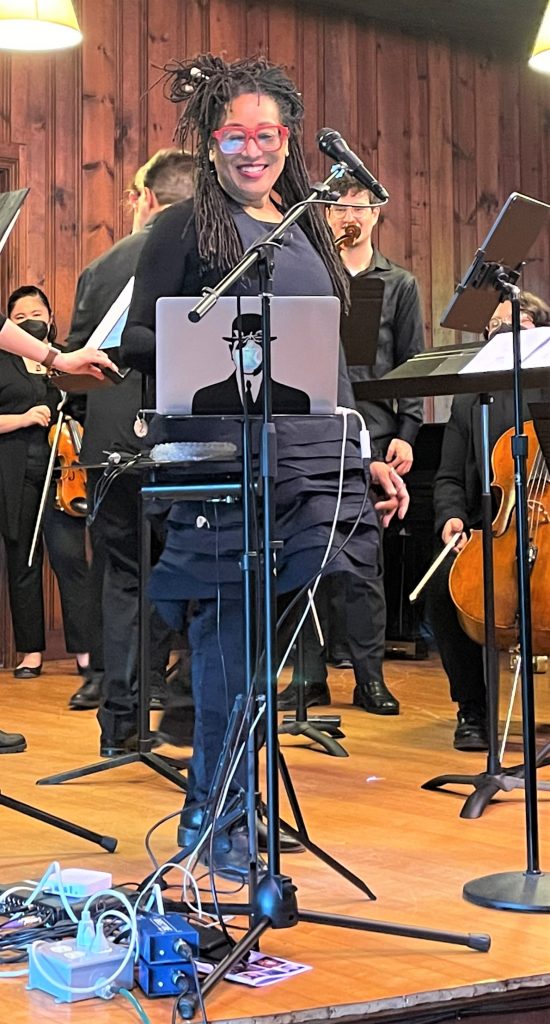 Remarkable above all, was the disciplined unity of the orchestra under Askim's direction. While there was a shocking edge to most of these works, there was a healing message that promised the hope of future solution. This was a concert that acclaimed a post-pandemic worldview.
This was the tenth year of the Next Festival for Emerging Artists, a venue that has produced many new, exciting compositions, and has helped to season the careers of many young performers in their early twenties. Next is a national treasure, a tipping point into what is around the next bend of musical history.