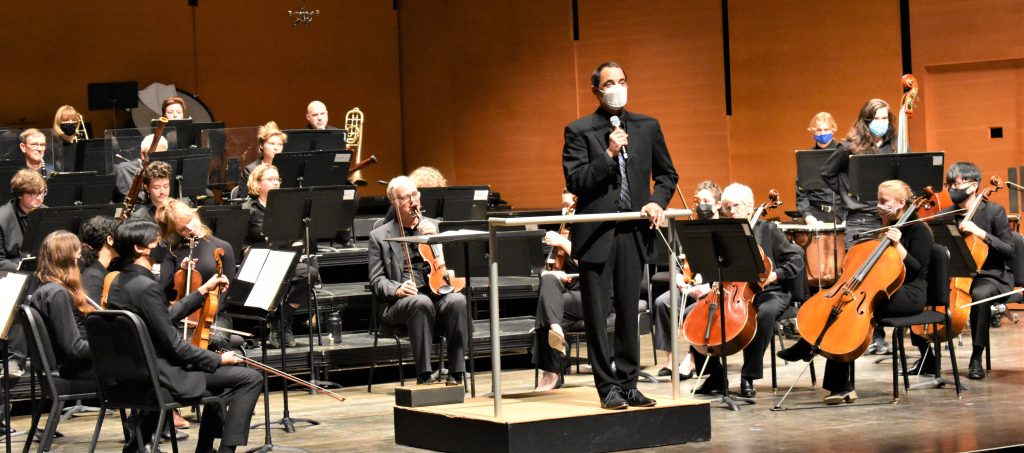 by Kevin T McEneaney
Monday night at Sosnoff Theater was well-attended for a Thanksgiving treat under the evocative baton of Zachary Shwartzman. The opener for the concert was an excerpt from Haydn's Oratorio, The Creation (1798). From the sixth day, this is the "Achieved" stage of Creation. Genesis has two creation narratives; they disagree about significant details. That is an editorial way of diffusing fundamentalist literalism; some people apparently have a hard time understanding irony. This passage was played as a quartet with trombones in a version arranged by Donald Miller in 1965; it presents a marvelous opener.

George Bizet's Symphony in C, written at the age of 17 in 1855 and never performed was discovered in the Paris Conservatory (to which he was admitted at the age of nine) in 1933. The work remains an interesting indication of his abilities, as we are aware of his tragic suicide three months later at 27 over the then-perceived-failure of his opera Carmen, which rates now as an international favorite.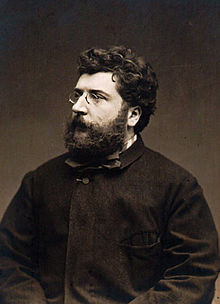 The flutes play an important role in the vivacious opening Allegro. The light dance themes recall Mozart. The subsequent Adagio swells with trite court music, yet its saccharine inclination is somewhat redeemed by cellos. The following Allegro delivers the excitement of horns, while the concluding Finale makes one wish to leave one's seat and dance. Although rather conventional, this symphony stands as a reminder of how societal scorn can be destructive of artistic talent.
Symphony No. 7 in D minor, Op. 70 by Antonin Dvorák presents a known period masterpiece. Flutes and horns provide excitement in the opening Allegro. Some find the second movement Adagio to be a masterpiece of the sublime, but I confess I am not, in general, a fan of Adagios. The following Scherzo has a famous comic passage where cellos imitate the sound of folkloric bagpipes, which are one of the older instruments around, specimens of which have been found in Bulgaria dating to 30,000 B.C.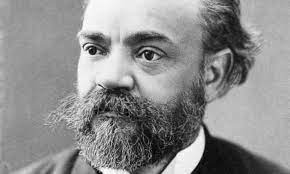 The rousing Finale delivers strata-tiers of sound, from the strings, especially cello and bass. Shwartzman expertly navigated the rising modulations of unified sound to the lengthy climax in D major which sounds like it will immanently end yet travels on with a touch of limitless wonder.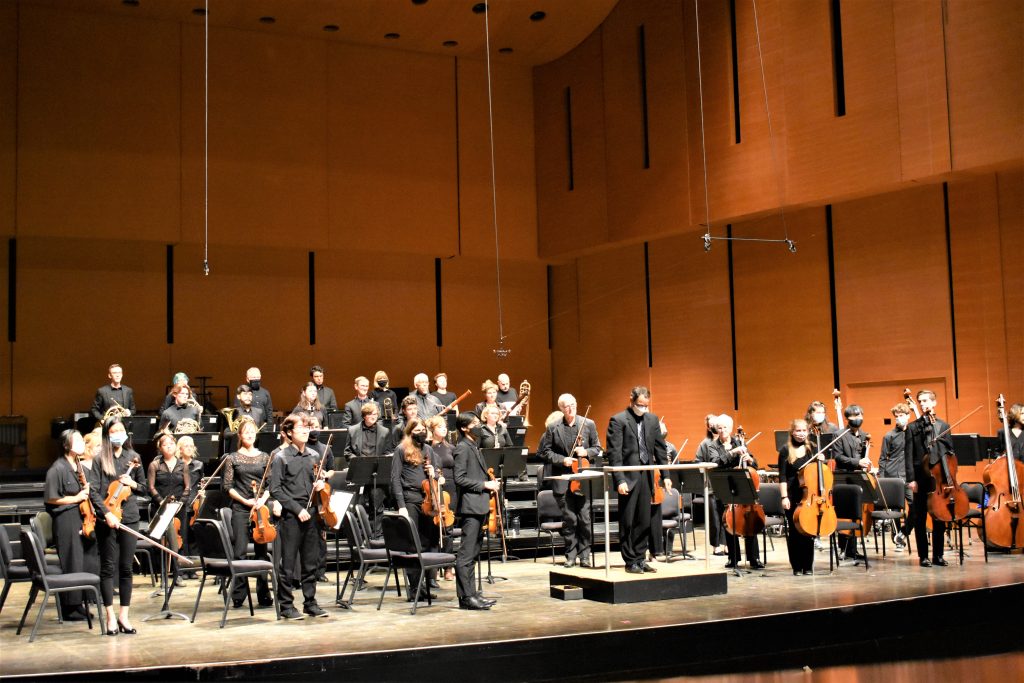 Throughout this concert laurel kudos to flute and brass deserve special acclaim: flutists Michael Kelly Boone, Noah Kotzin, and, not least, Jamie Toomey. Concertmaster Lap-yin Lee on violin and trombone player Dante Mannino were outstanding.
The Bard College Community Orchestra is composed of Bard College students and any people in the community who display proficiency with an instrument through audition. They are a full symphony orchestra with ambitious plans that through rehearsal provide that local aura of magic which only well-played music can offer.