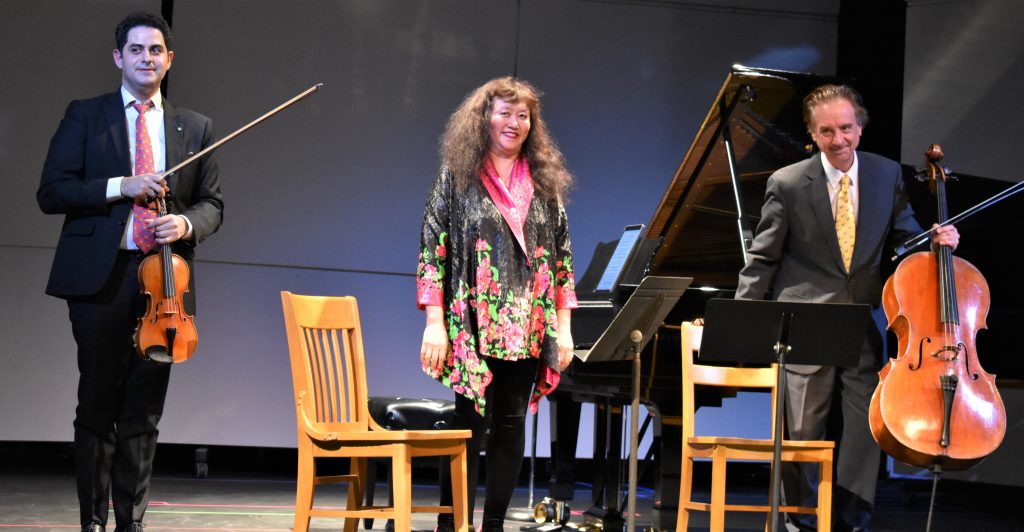 by Kevin T McEneaney
Spring music zings in air with wanderers from Lincoln Center: Wu Han blithely running keys on piano, husband David Finckel resonating with éclat on cello, and Arnaud Sussmann on piercingly clear violin. The program featured the first Piano Trios of Beethoven, Saint-Saëns, and Mendelssohn.
After welcome from emcee Ned Reade, Wu Han delivered an insightful introduction to the work about to be played. The Piano Trio had been stuck in Vivaldi's favorite recipe of three movements (fast, slow, fast). Beethoven was the first to add a fourth movement with his first numbered work in publication, Op. 1 no.1. Of course, it was a symphonic approach and the first trio where the cello plays a prominent role instead of background support and Finckel produced his gentle yet firm voice.
Wu Han told an anecdote: when Camille Saint-Saëns was ten years old, he auditioned for the Paris Symphony. Usually, a sonata of Haydn, Mozart, or Mendelssohn was played. Camille asked if he could play a composer of his choice. "Who did he wish to play?" "Beethoven." "Which sonata of Beethoven's?" "Anyone you wish—it doesn't matter. I know all of them. Pick one." (All 32 of them!) While there is plenty of good French music to go around, Saint-Saëns was, and is, the wonder genius of French music.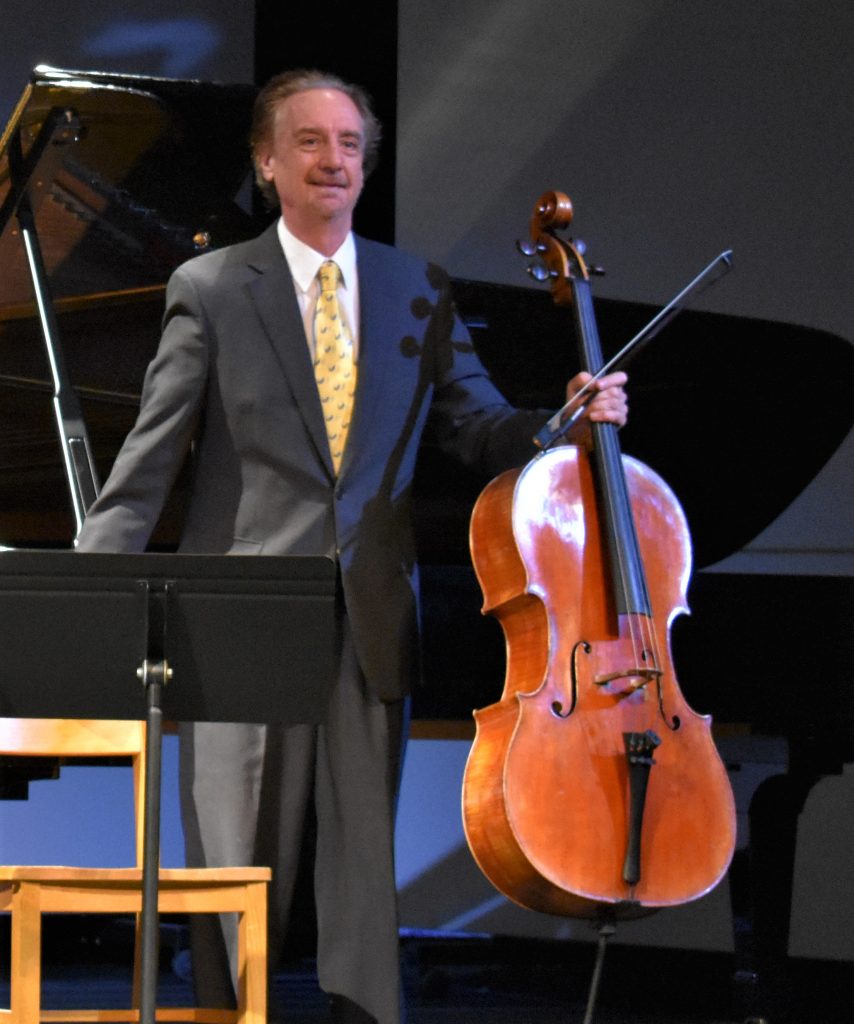 They opened with Beethoven's vivacious friendly cheer that quickly delved into poignant lyricism in the second movement, which seemed to recall the awkward poetic surprises of childhood, followed by memories of watching folks dancing in pubs with the third, then plunging acrobatic aesthetics which declared Beethoven was the new Music Maestro on the scene—no doubt, about that! Despite the individually of each instrument, they strolled arm-in-arm with symphonic unity. Wu Han was magnificent at the ecstatic climax where Beethoven was all about himself.
Saint-Saëns had a quite different approach for his first Trio, which sounded like it was a virtual pointillist tour of Paris, beginning with early morning light rain, then clearing to sunshine and a slightly raucous lunch café, comic relief with genial satire on the various mechanical machines that workers employ, then in the fourth movement the bustle of restaurants into the romance of sunset, and concluding with a portrait of winking stars over the Seine. Here was a greater variety of impish rhythms with short notes and rolling extroverted gaiety as a celebration of lived community.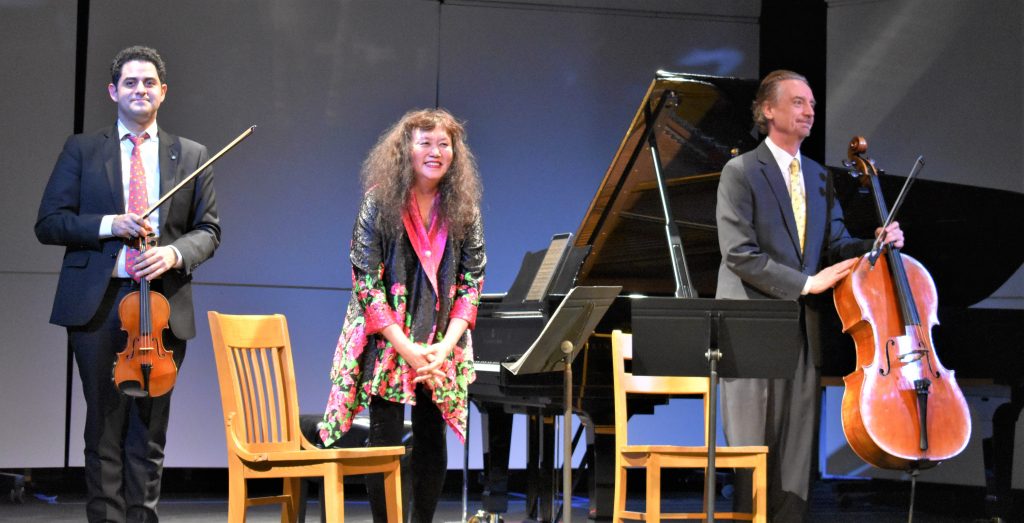 Saving the most intimate and romantic music for last, they played Mendelssohn, first Trio from Spring 1839, written in Leipzig. This was most likely the happiest productive Spring in Mendelssohn's life. The first movement dramatizes the joys of Spring, then turns to celebrate domestic life, then jokingly imitates the various gurgling sounds and hiccups of babies. The fourth and last movement presents an ardent portrait of his love for his wife Cécile that finishes with an emphatic musical exclamation mark! Here Sussmann played with electric vitality!
What I have been writing here is mere poetic speculation about what I felt as a listener. Others may have been at a different picture or memory journey, but this concert was a most memorable and exciting event, perhaps the most memorable, of the excellent Pawling Concert Series. This astonishing event was sponsored by Jean and Gordon Douglas. The Steinway Wu Han frolicked on was brought up from Carnegie Hall for just that evening….