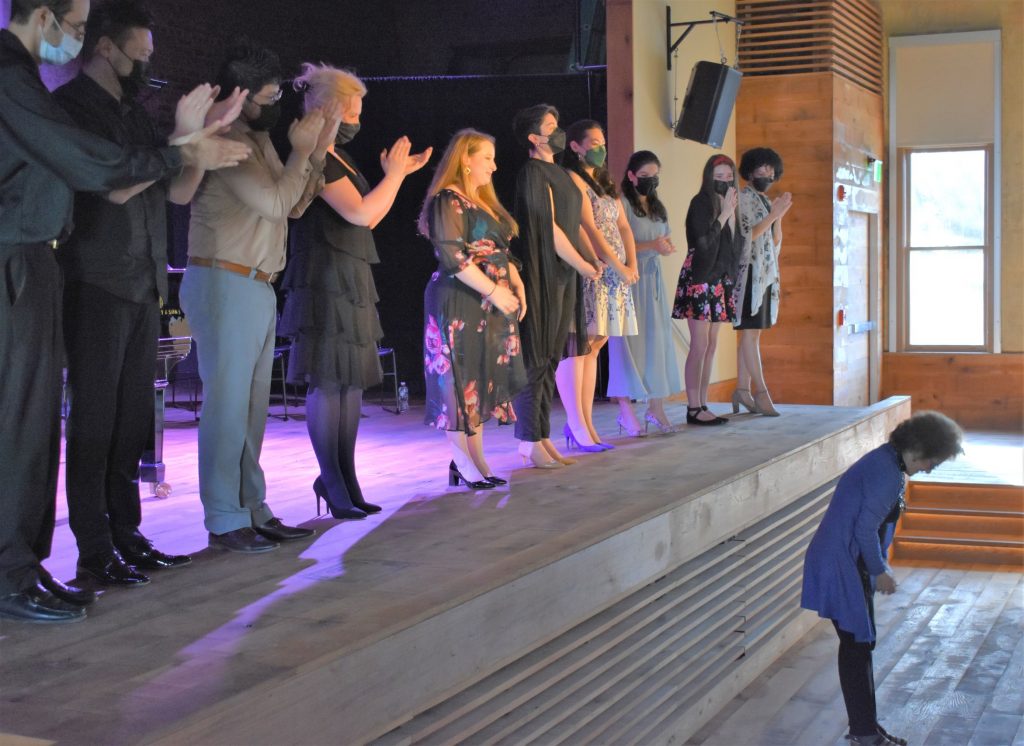 by Kevin T McEneaney
Sunday afternoon at The Stissing Center featured performers from Bard College's Graduate Vocal Arts Program with post-graduate piano fellows. Women's Voices: Arias and Songs was divided into two parts during this non-stop 90-minute presentation: the first half consisted of works from Handel and Mozart, while the second half featured poems by Edna St. Vincent Millay set to music by Sheila Silver.
The Stissing Center Chamber Music Director Sophia Zhou introduced Kayo Iwana, Bard's Assistant Director of Vocal Arts; she explained the dual program.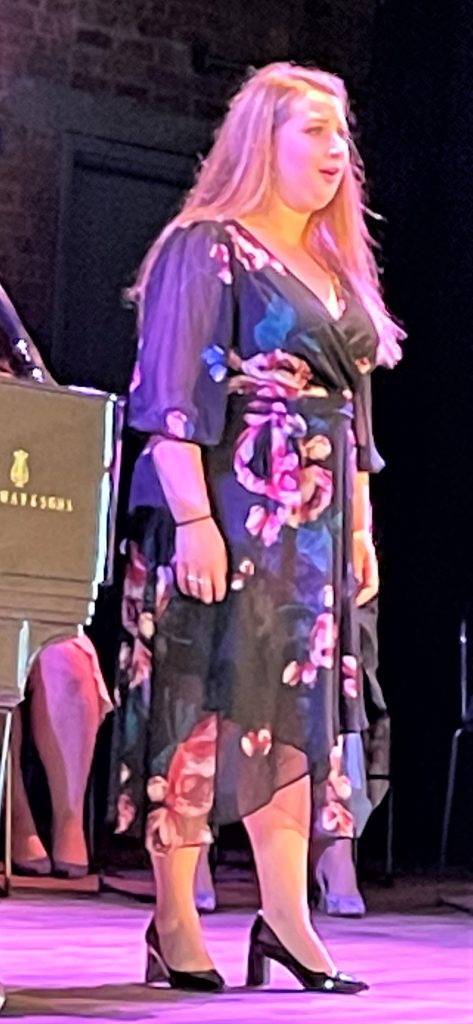 Soprano Maria Giovanetti, accompanied by Bat-Batbileg on piano sang "Lascia, ch'io pianga" ("Let me cry my cruel fate") from Handel's Rinaldo (1711). She forcefully sang high C with powerful projection as she lamented her fate. Mezzo-soprano Sarah Rauch, accompanied by Elias Dagher on piano, sang "Crude furie" from Serse (Xerxes, 1738), one of Handel's most accomplished operas (according to critics). Rauch sang gracefully with dramatic gesture accompanied by that necessary pitch of plangent anger.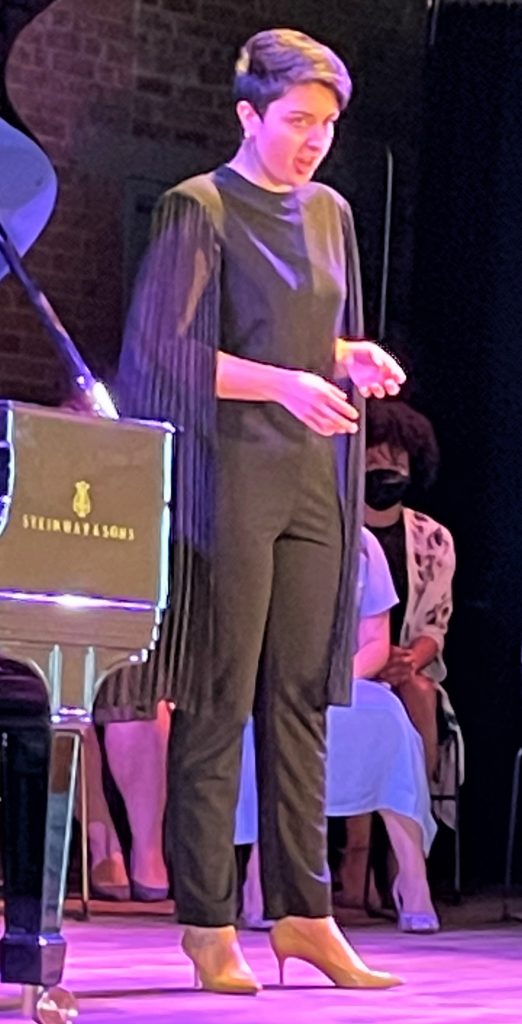 Soprano Montana Smith, accompanied by Neilson Chen on piano, sang "In quali eccessi..Mi tradi" from Mozart's Don Giovanni which forcefully registered disappointment at being abandoned by the serial seducer with diary numbers.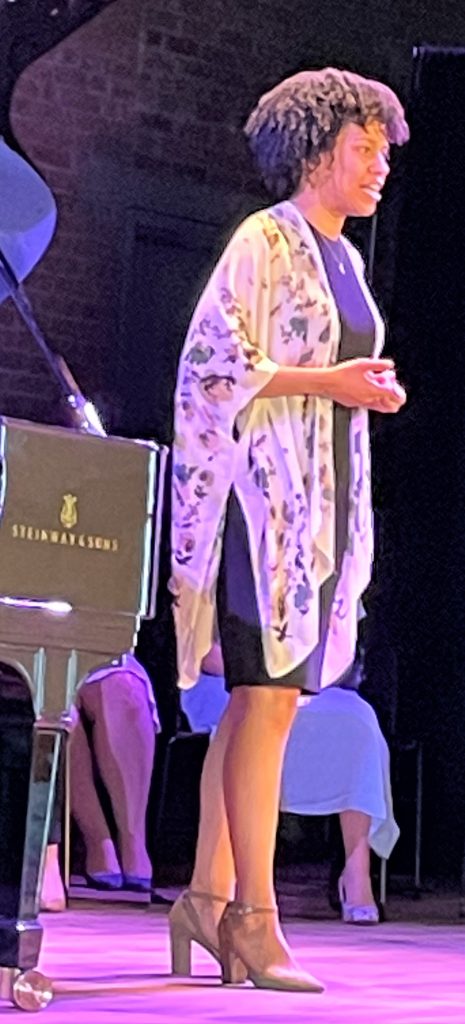 From Cosi fan tutte soprano Kirby Burgess accompanied by Elias Dagher on piano sang with silver threading "In uomini, in Soldati" ("Here I am.") This was a rather brave choice, since Cecilia Bartoli "owns" this aria at this moment, yet Burgess carried this with genuine emotion.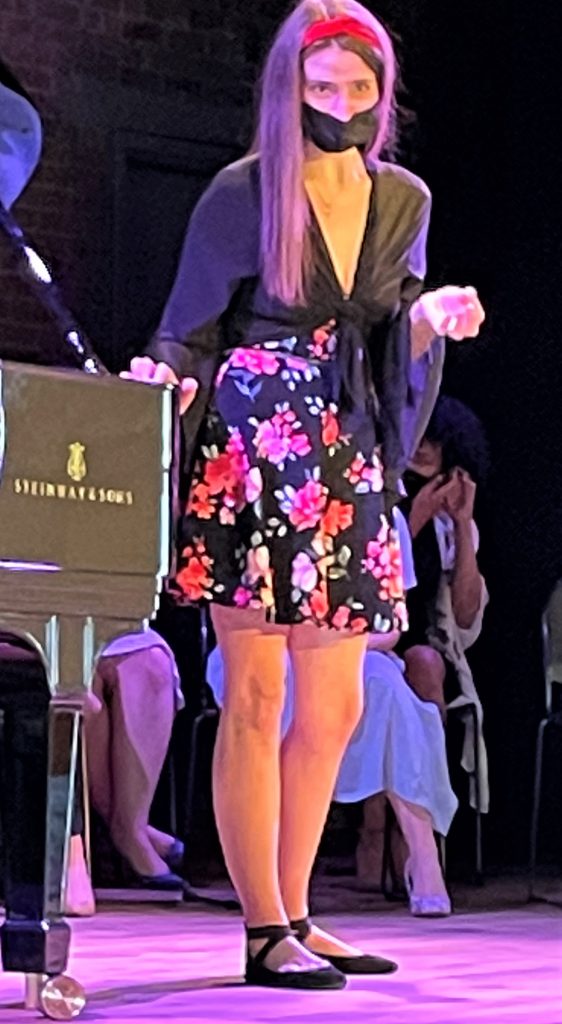 Soprano Francesca Lionetta, accompanied by Diana Borshcheva on piano, "Deh vieni, non tardar" ("Ah, Come, do not delay") from Le nozze di Figaro which offered a welcome change of mood with the lady lusting for her lover at dawn; she sang with such delightful joy that I was momentarily transplanted to the age of thirty when such events might happen.
Soprano Samantha Martin, accompanied by Bat-Erdene Batbileg on piano, sang "Non più di Fiori" (I do not know anymore what I am, what I do ") from La clemenza di Tito written in the last year of Mozart's life. Martin sang with such assertion that I was thoroughly confused as to what I should do: wonder or be astonished!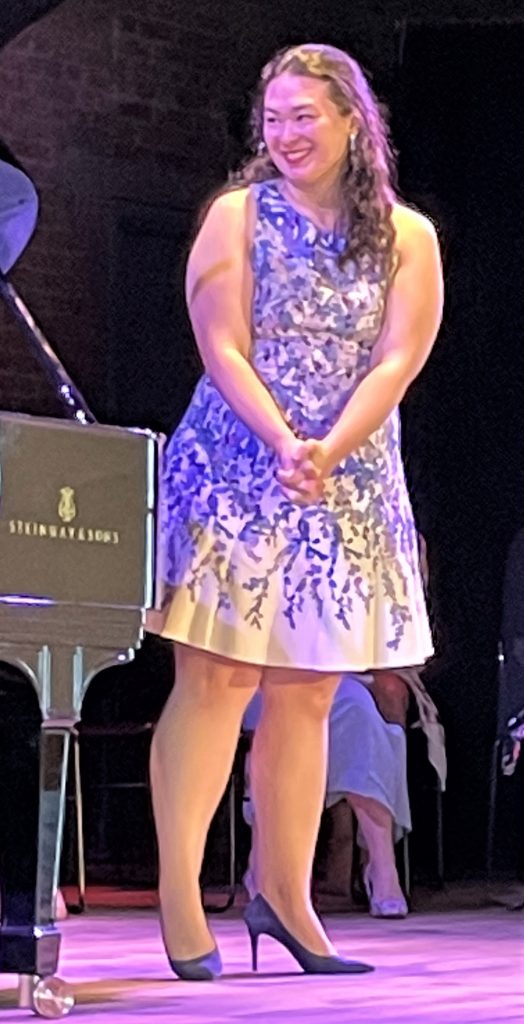 Composer Sheila Silver, whose operas are presently receiving acclaim, took the stage to explain her work and fascination with Edna St. Vincent Millay. There is a CD of her compositions; she has recently added to her published Millay Songbook.
After all this grand European passion and intrigue, the glancing sardonic wit of Millay was like a gin and tonic with orange-horizon sunset atop a mountain. Each of the six singers sang six Millay poems, half of them love sonnets. Millay is by turns whimsical, satiric, pungent with odd metaphors, self-consciously theatrical, abusively frank, shockingly honest, and lyrically soaring. The concert concluded with the line "Punish me, surely, with the shaft I crave!" which was sung twice with varied intonation: passion and irony….
One aspect of this concert was a test of the natural acoustics in the theater. Yes, it was a triumphant A plus with clarity, not a trace of unwelcome echo!
Millay has that touch of the roaring twenties, yet her twists and turns are of an eternal present. She has always been New York State's ice-skater of earthy metaphors and jazzy necklace of swing. Let's hear more musical parallels from Sheila Silver!