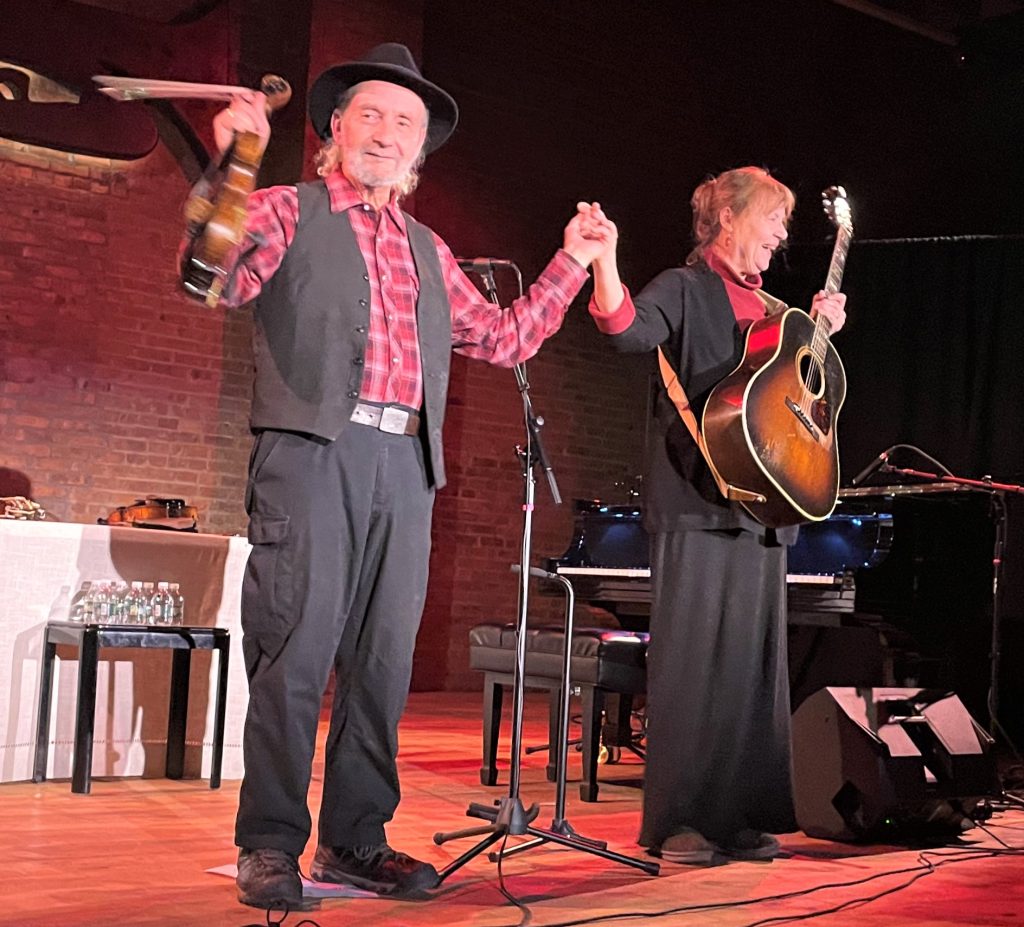 by Kevin T McEneaney
Jay Ungar and Molly Mason are National Treasures. They have played at The White House (twice) and their original music has been heard in over a dozen Ken Burns documentaries. I heard them play back in the late seventies and was impressed then. They look a little different now. Molly plays a 1947 Gibson guitar and keyboard, while Jay plays an 1849 fiddle made in Astoria, Queens, and a 1920s mandolin. This past Saturday they performed a two-hour concert at The Stissing Center: it was a night to remember, full of wit, humor, and most of all fabulous playing. The event was sold out.
They opened with a medley of country dances that, like a tapestry, segued into each other. The coaxed the audience to sing Guy Clark's memorable song "True Love and Tomatoes." They then played a waltz for interlude before "Thanksgiving," "Turkey Dinner," and "Fiddler's Feast," which Jay wrote while riding in his car. Moving to the next anticipated season, they performed two charming songs about snow, one written by Jay and one written by Molly. Not only do they play with such intense unity, but they also exude such a spirit of charm that they can even convert a classical music enthusiast into appreciating momentary ordinary life!
Jay's "Backyard Symphony" provides music that can set you free as the lyrics proclaim, full of alliteration, assonance, and rhyme; it has become a country classic now much covered but not surpassed by the original artist on this stage where the acoustics were perfection. Molly's 2007 classic "Bound for another harvest home" provided a sentimental compliment to Jay's improvised wit.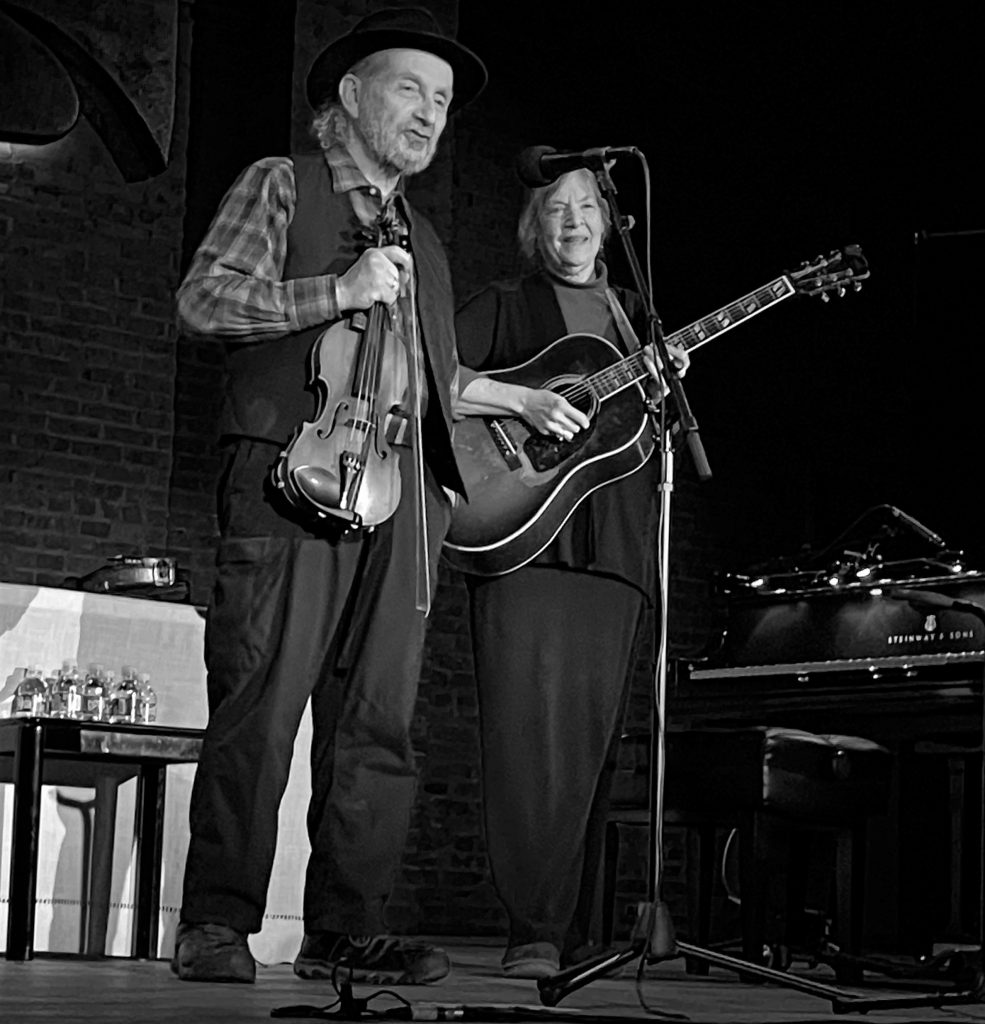 Excerpts from a long orchestral suite they composed followed: "Mardi Gras (the day after)," "Harvest Barn Dance," and "Spring on the prairie." The received a commission to compose a tune for the raising of the Union Flag at Fort Sumter where the Civil War began. President Abraham Lincoln had planned the details of the ceremony, yet never showed up for the event; instead of traveling, he went to the theater for emotional relief where he was assassinated.
They played three tribute hornpipes: one composed for Thomas Jefferson (who played the hornpipe, yet we don't know what he played, or how good he was at it); Lincoln; and "Devil's Hymn," for which one could choose the President of your choice.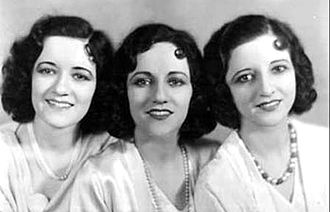 After intermission Molly, a fan of the Boswell Sisters (1920s and 1930s Swing sensation from New Orleans), sang a swing song by Connie Boswell, "The River's Taking Care of Us." This was more tender and emotional than the many zany pop numbers the Boswell Sisters were famous for.
Jay spoke about his Hungarian-Yugoslavian heritage, a small town named Monastir where some of his ancestors escaped from. Stalin sent all of the about 3,000 Jews living there to Treblinka where they perished. He played a Sephardic inspired composition of his own with East European ambiance and deep emotion. They then played a little swing for upbeat contrast.
With this, they arrived at "Ashokan Farewell," Jay's most famous composition (1982), which most people in the country have heard and admire. I have heard the song many times and it never fails to deeply affect me.
After standing ovation, they played for encore Leadbelly's "Relax your mind," a humorous song about surprises and difficulties in life. By playing the Boswell Sisters and Leadbelly, they were placing themselves humbly in the American tradition of great song writers and performers, hinting that the enormous musical heritage of this country remains a vital, somewhat forgotten heritage.