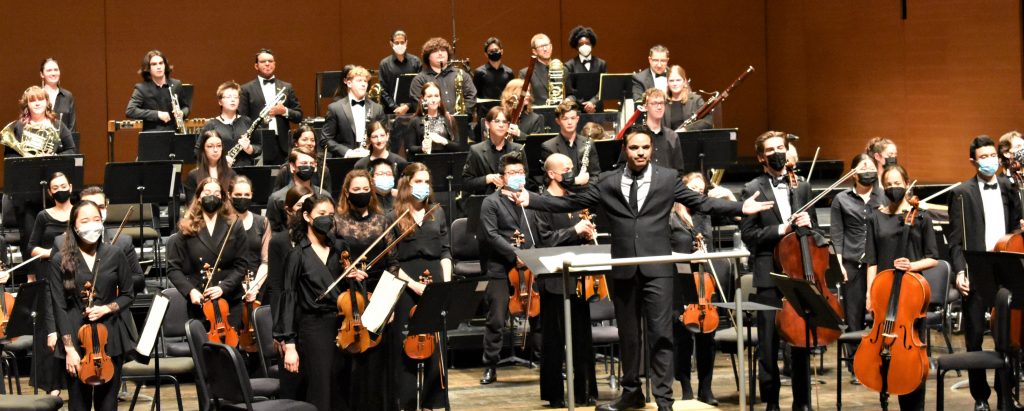 by Kevin T McEneaney
The Bard Conservatory Orchestra opened its semester-end concert with Mazeppa (1853) by Franz Liszt. Byron published an epic biographical poem (now only read by graduate students of the Romantic period) on the Ukrainian patriot who aligned with the Swedes against the Pole and later found met his defeat by Peter the Great. Liszt, however, was really influenced by Victor Hugo's much shorter 1829 poem on the subject. Liszt had met Victor numerous times in Parisian salons, and they admired each other. Andrés Rivas conducted with tight electric energy while the orchestra resounded with scissored unity between strings and horns, especially the trumpet of Joel Guahnich. Mazeppa is one of twelve tone poems by Franz: perhaps the most reworked and revised of this series and certainly the tone poem that still has a foothold in concert repertoire. An atmosphere of relentless terror and unjust repression rachets-up to an erupting climax of a Cossack march. The music is hypnotic, thrilling, explosive; it remains an inspiring work of rebellion against autocratic authority.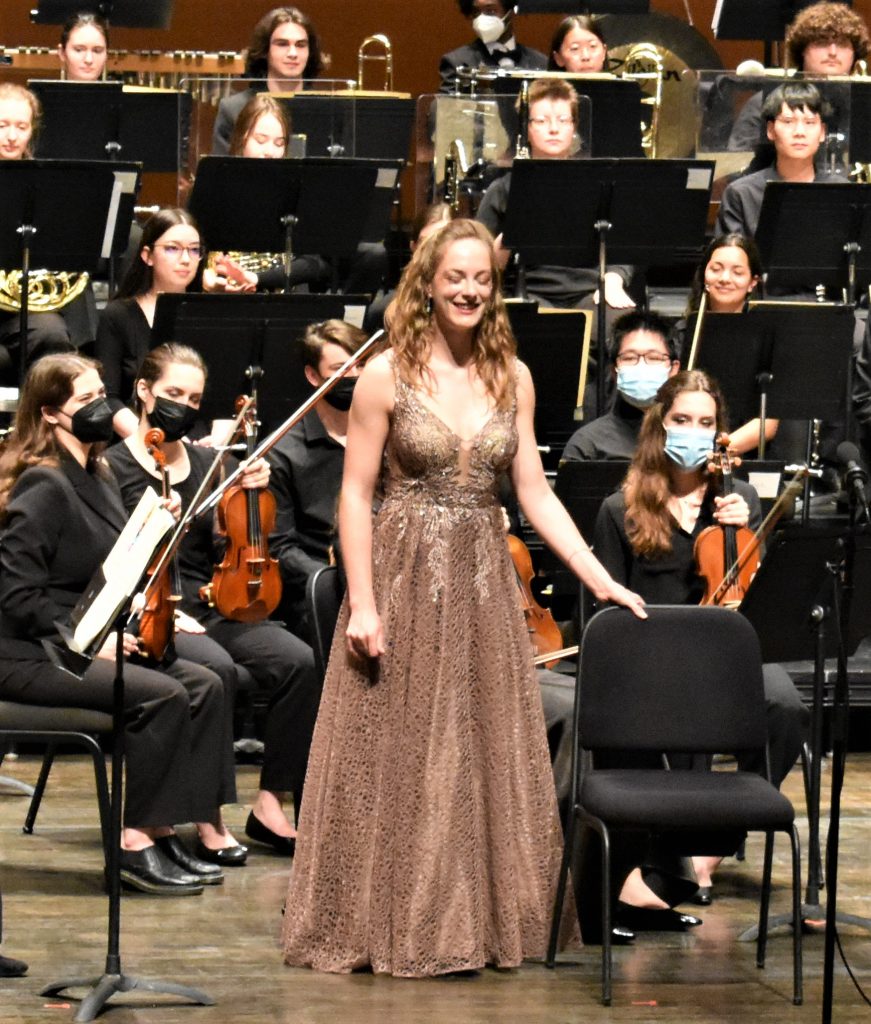 James Bagwell conducted three early songs by Maurice Ravel with mezzo-soprano Hailey McAvoy. These early works, much influenced by Debussy, date from the time when Ravel was a member of an all-male artistic, dandy society named "Apaches" who met weekly. In Shéhérazade (1903) the singer pines for the imagined beauty of the Asian continent, an exercise in French infatuation with decadent Orientalism as a languorous aesthetic of ideal existence where one drowns in the luxury of exotic flowers and fruits. McAvoy sang caressing seduction. La flute enchantée, where Isabella Cruz-Vespa excelled on flute, imagines a servant experiencing virtual ecstasy in hearing the master play his flute. L'indifférent was evocative, enigmatic with sexual frisson where an impassioned glance leads to the lost opportunity of sexual union. The echo of this piece still has resonance for all time.
Dr. Leon Botstein conducted the second half of the concert.  Mykola Lysenko (1833-97) was an important Ukrainian composer never mentioned in books about Russian music. His Overture to the opera Taras Bulba, loosely based upon Nikolai Gogol's early novel of that name, offered a short patriotic Ukrainian affirmation of freedom with myriad exclamation marks, and concluded in sincere exaltation. The work was had dense intricacy like fine needlework and the cellos were the nuanced backbone of the piece that achieved soaring eloquence.
The program concluded with its longest work: the second Symphony in D major by Johannes Brahms. While it took Brahms fifteen years to complete his first symphony, this was accomplished one summer aside a lake. Nature is depicted in its joyous harmonic sunshine while night possesses an eerie and fearful emptiness. There is an intimacy with nature along with solitary reverie that dramatizes a melancholy for companionship. This summer idyll, haunted by insomnia, may be the ideal of freedom that Ukrainians now aspire to. As such, this suave symphony may be what freedom might be like to Ukrainians grinding their teeth in cellars as artillery bombs fall on their streets. The performance displayed an adroit dexterity with kudos going to the strings and especially the small battalion of French horns….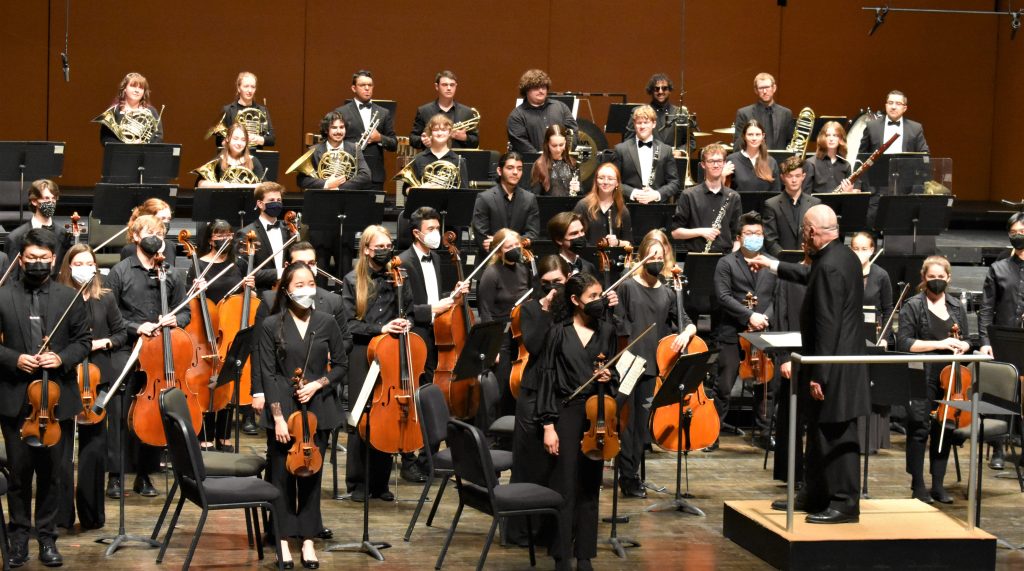 It was good to see a substantial audience in attendance.