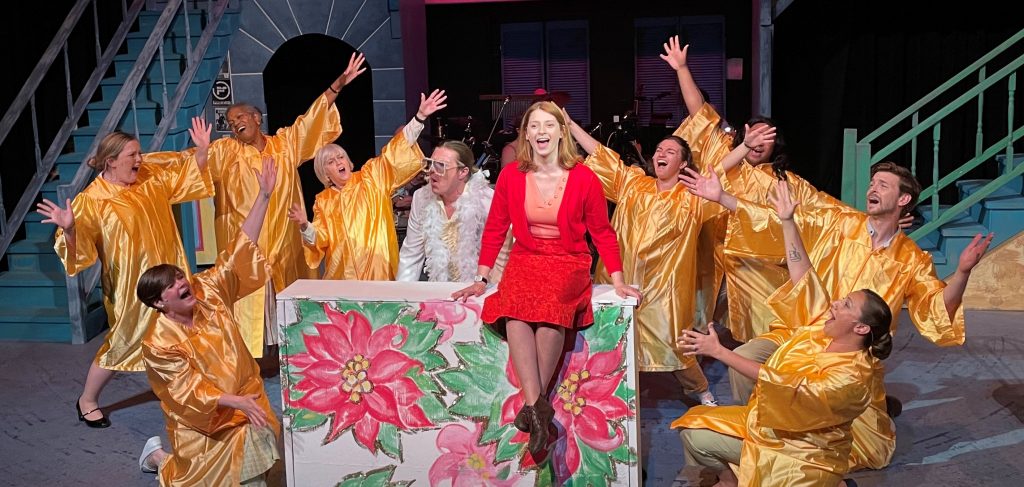 by Kevin T McEneaney
If you still have a touch of the Pandemic Blues, you can chase those worries away by attending Amélie at Rhinebeck's Center for Performing Arts where Kacie Boice (as Amélie) and Frank McGinnis (as Nino, the mooning suitor) will transport you to the magic kingdom of Paris in the 1970s and 1990s. This unconventional, romantic musical set at a Parisian café will make you laugh, tempt you to sing, and believe that the United States could one day be magically transformed into the France of comic legend. The play recounts the peculiar romance of two unconventionally shy people diffidently, reluctantly, falling in love. The character Amélie wishes to please everyone and not herself! Singing from both leads offers whimsical enchantment and delightful charm with the greater, graceful burden falling on the shoulders of soprano Kacie Boice. Much pleasure flows from the voice projecting live song….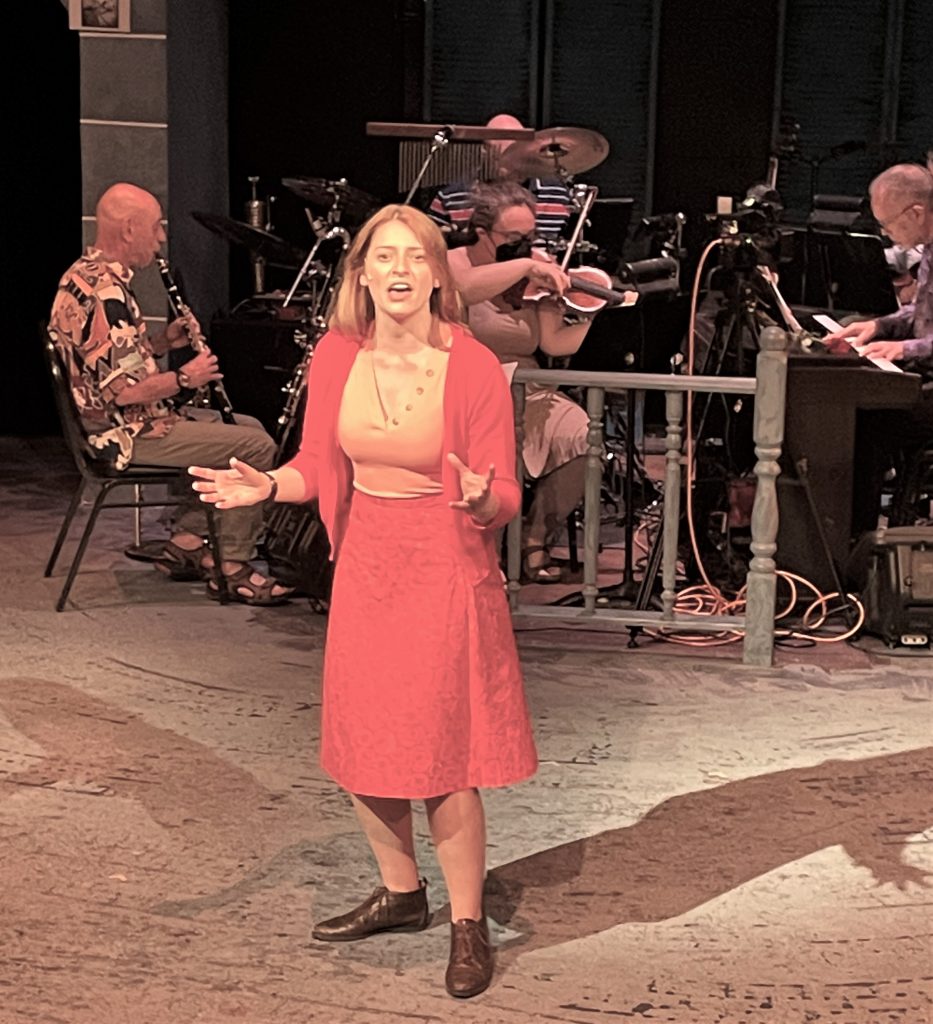 Other notable performances include Mark Colvson who plays two distinctly different characters, an autistic painter who continually repaints The Luncheon of The Boating Party by Jean Renoir, and a depressed, bipolar sentimental man who has a grandson he never met—Amélie makes that possible. Michael Juzwak plays Amélie's senile father and a host of small extra roles: too many to count! At the café Jody Satriani, Lynne Czajka, and Melissa Mathews, and Grace Burkhart are happily in tune as Amélie secretly and successfully plots to cheer up their lives.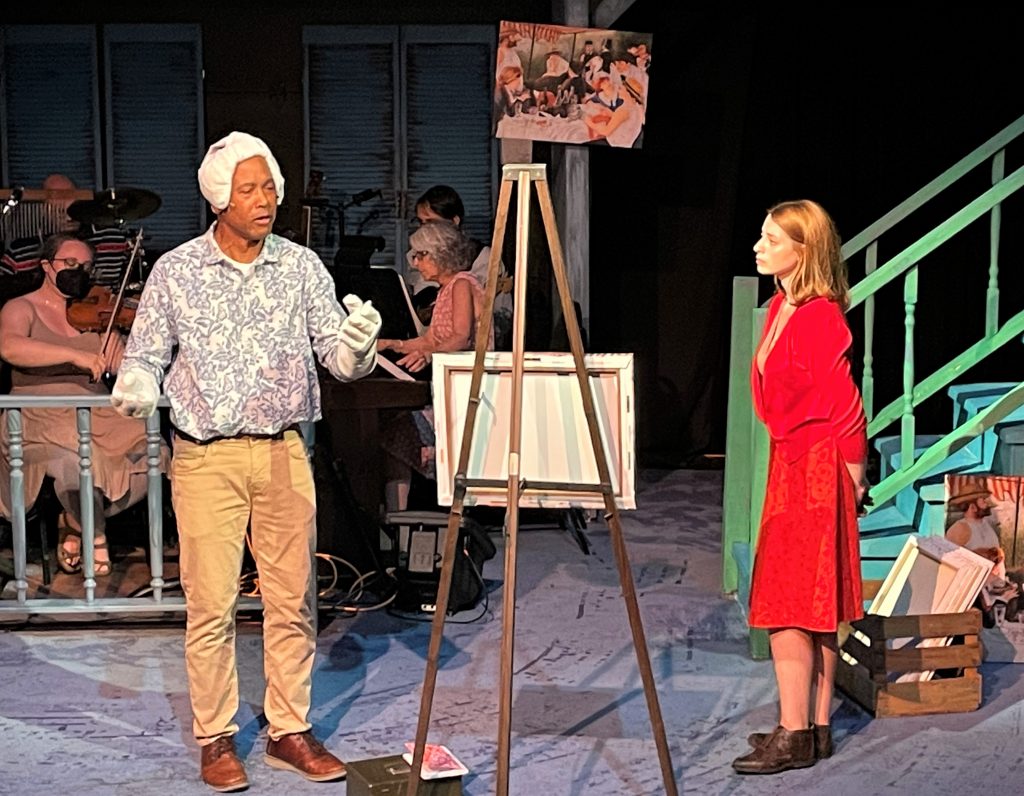 Jabez Jackson as Lucien and Adrien offers a litany of exuberant laughs and adroit comic mime. Jon Lee offers a rollicking satiric take on Elton John that is a genuine hoot. Dorothy Luongo as Amélie's bizarre, strict mother, Amandine, is all too convincing. We look forward to seeing young Zoey Morse again.
With Veteran Director Ellen Honig this production moves at an intense emotional clip. Joanne Schubert played keyboard for the first act, then Paul Schubert played keyboard for the second act. The harmonious five-piece band is always on stage in the background. As Scenic Artist, Tom Starace delivers many digital extras, especially in photography. Choreography by Sharon Penz keeps the large cast dancing and swaying on a modest stage. Stage manager Paige Serell has the photo booth, tables, and chairs moved so swiftly that that appears to be a magic show.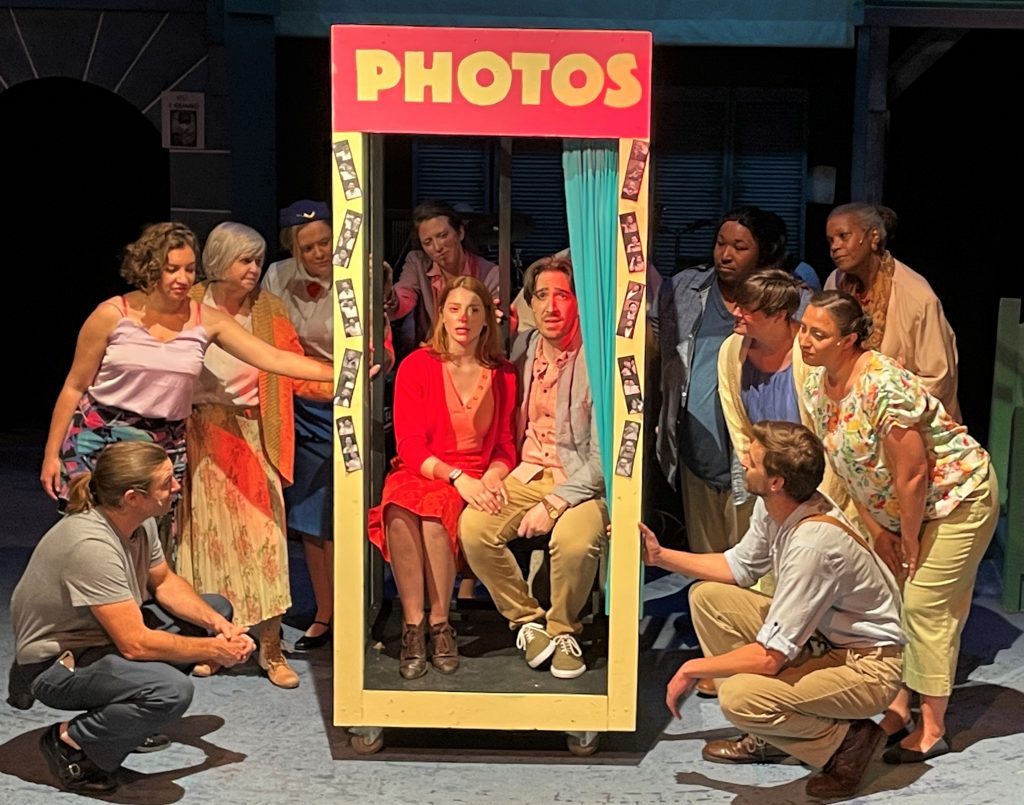 You could spend thousands of dollars in a trip to Paris and eat at the wrong cafés when the freshly constructed French musical and dancing café is open just down the road in Rhinebeck. You will have some laughs at witty lines and discover those long-lost wonders of the pre-pandemic world where life can be amusing, silly, and rejuvenating. Yes, you, too, can be reborn in song!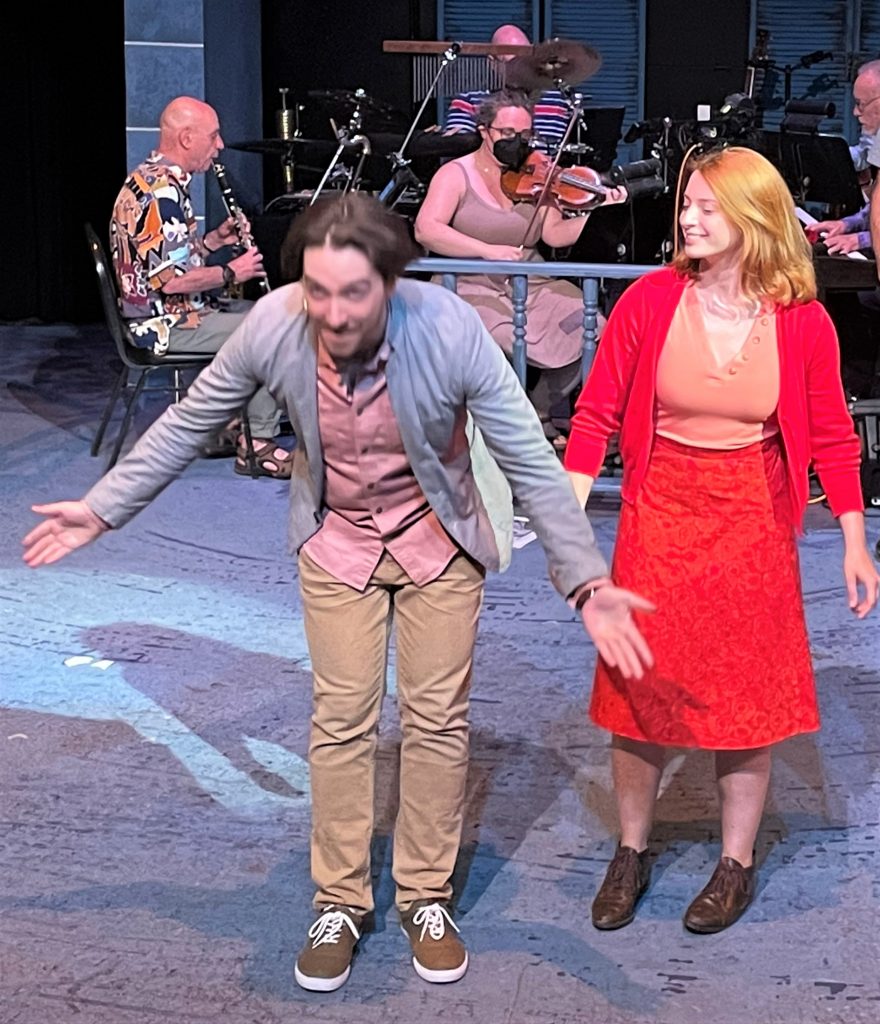 Amélie is scheduled to run through July 3rd. For tickets go to https://www.centerforperformingarts.org