by Kevin T McEneaney
Artistic Director Fabio Witkowski put together a fabulous program with guest conductor Mariusz Smolij from Poland conducting the Hotchkiss Philharmonic Orchestra. The concert opened with Symphony no. 40, K.550 (1788) by Amadeus Mozart, his penultimate concert performed eight months before his unexpected death. The large Orchestra barely fit on the stage with its dozen cellos. The first movement offers a dialogue between conservative convention that prizes polite repetition and catchy, simplistic melodies while the dramatic voice of a more complex Romanticism offers more various voices and possibilities. The second movement dominated by Minuet conventions appears to prize decorum, cliché, and meaningless bureaucracy that achieves naught.
A vigorous Romantic riposte energizes the third movement with a waterfall of rebuttal. The fourth movement champions the possibilities of democracy: a solo violin will contribute a melody, while other string instruments will amplify and explore that melody and suggest harmonic improvements as winds chime in—this becomes an illustration of how democratic talent can produce a more diverse and efficient society pleasing to a greater number of people. Examples of this dynamic proliferate and the crescendo ushers in a New World of exciting Romanticism of which music is the theoretical model for all of society. The implications are revolutionary. Beethoven cannibalized elements of this symphony in his 5th Symphony.
Under Maestro Smolij's baton the Hotchkiss Philharmonic filled the air with unified energy, as if they were one of the noted orchestras in this country. This was a landmark production for both the school and state of Connecticut. Thirty of the players on stage were Hotchkiss students!

The following autumn Mozart became ill with inflammatory fever; he was attended by the two leading Viennese doctors. A rumor floated around that Salieri, Mozart's friend who had conducted Symphony No. 40, had poisoned him. In The Magic Flute there are two Papageno tunes appropriated from Salieri, whether as flattery, theft, or satire, that being a matter of debate and interpretation. My sense is genial flattery. (Thus, was born Pushkin's one-act Manichean theatrical masterpiece, which was subsequently transformed into the excellent film Amadeus; Pushkin's amusing and savage satire addresses the viciousness of court intrigue, employing music as metaphor.)
Dr. Sallaba concluded that Mozart died of "a deposit on the brain," a fashionable diagnosis of the era. The prescribed, attempted remedy was "cold poultices on the head" of the swollen, vomiting, black and blue body. By order of the Austrian Imperial Consort, María Luisa de Borbón y Sajonia, Mozart was buried in a shabby, unmarked grave on December 6, 1791 (aged 35) at 12:55 am. (As was Antonio Vivaldi, who died of starvation aged 63, on July 28, 1741.)
In early 1790 María Luisa became Imperial Consort; she was satirized as the evil "Queen of Night" in The Magic Flute, which premiered in Vienna on September 30, 1791. The best strategic cover-up is to start a rumor blaming someone else for what one has done. Might Mozart's wine have been poisoned by an emissary of the Imperial Consort? We will never know the answer, for we are in the secret kingdom of impotent speculation. Yet Mozart's late Romantic breakthrough argues for a more democratic society, as Symphony No. 40 and The Magic Flute argue. And what about Mozart's even more openly revolutionary last Symphony No. 41, which the English have dubbed the Jupiter symphony?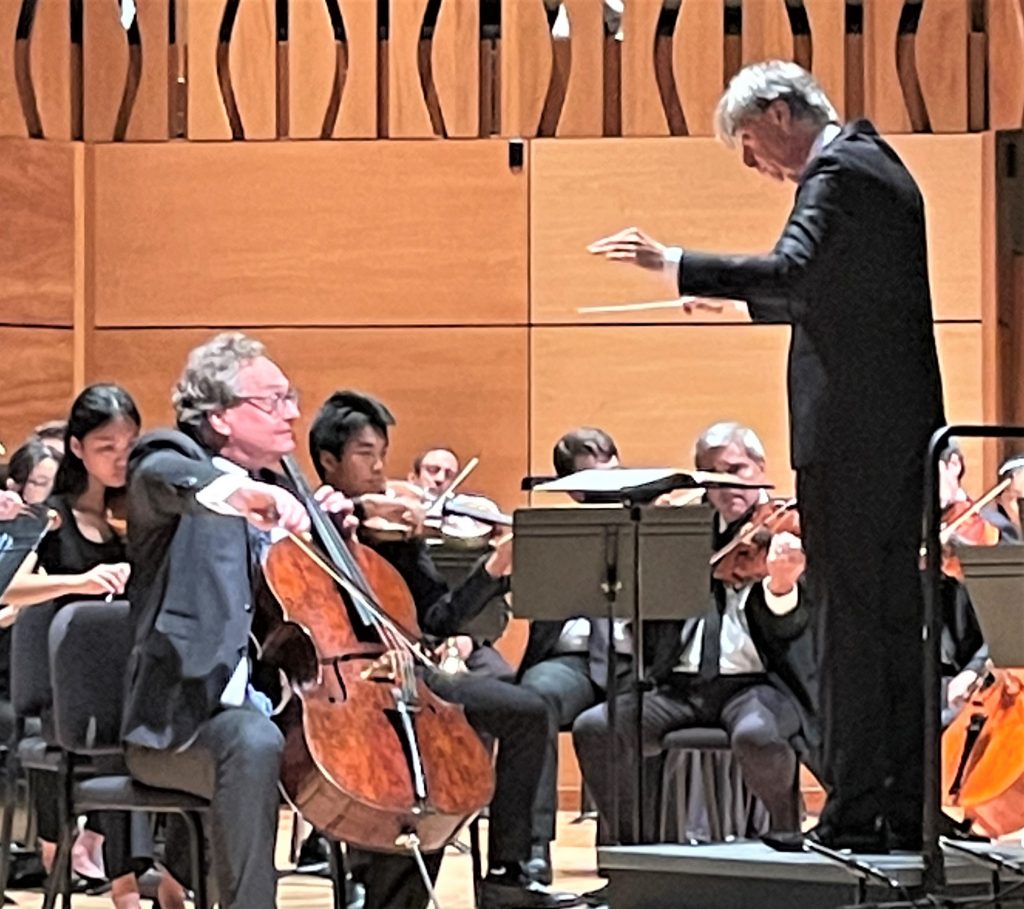 The concert was but half over. Inspired by Victor Herbert's second cello concerto, Antonin Dvořák composed his Concerto for Cello and Orchestra in B Minor, Op. 104, his most popular chamber music. Unlike many of the works composed by Dvořák in the United States, he employed Czech melodies, which has resulted in autobiographical speculation concerning memory motifs. For this performance, noted German cellist Alexander Hülshoff appeared as featured lead cellist. Hülshoff was extraordinary in tone, volume, a sweet elegiac quality free of sugary overload, yet translucently laden with heuristic, poetic recollection. Others besides myself were transported to a musical heaven that could only exist in glimpses that can never be, unless under the spell of that cello. Here the orchestral horns were redolent with reticent melancholy and vanished pleasure—in contrast to the robust character of the strings, especially the gaggle of cellos. Woodwinds delivered that distant sound of woodland echo that only can be heard by those lost in a forest of early autumn pleasure. The sensibility of Dvořák's memories became my memories, and the memories of everyone who attended this most remarkable concert.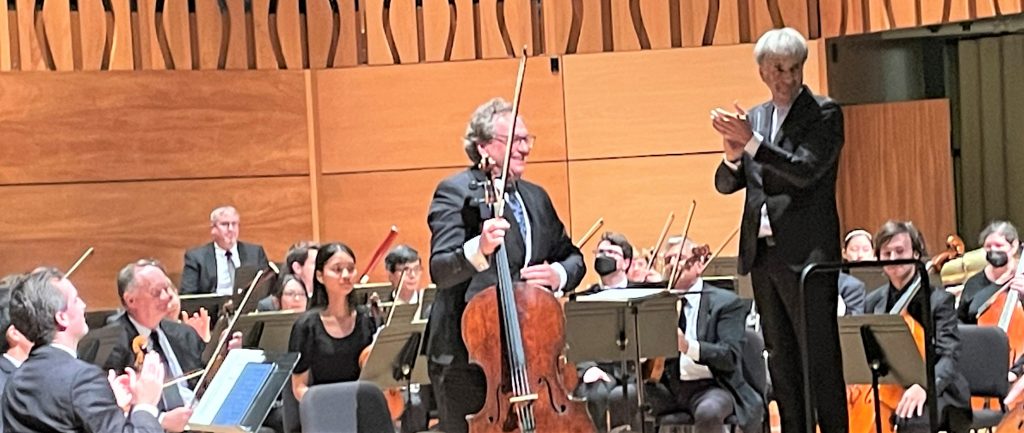 The next concert at Hotchkiss School features the Fine Arts Quartet with Fabio and Giselle Witkowski on piano and Alexander Bickard on bass. They will play a program of rarities by Romanian composer George Enescu on Thursday, October 27 at 7pm.