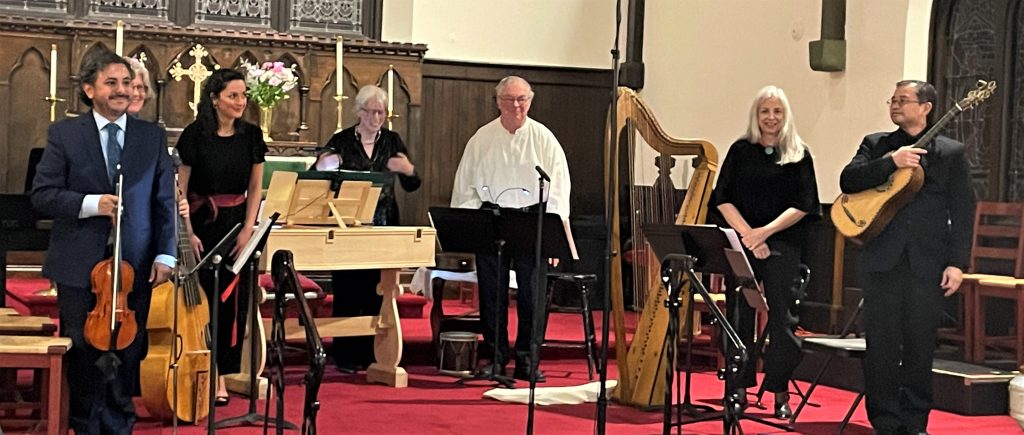 by Kevin T McEneaney
Under the direction of Christine Gevert, Crescendo presented the concert Cantos y Suspiros (Songs & Sighs) at Trinity Church on Saturday afternoon. The theme was a variety of Seventeenth century Baroque lyrics from Spain and the Spanish New World. The outstanding reason to hear this concert was an unwavering Soprano Camila Parias, famous in Boston for her performance in Carl Orff's Carmina Burana. She has recently been nominated for a Grammy Award. Her performance was riveting with smooth dominance of the upper register, clear diction, and expressive emotion.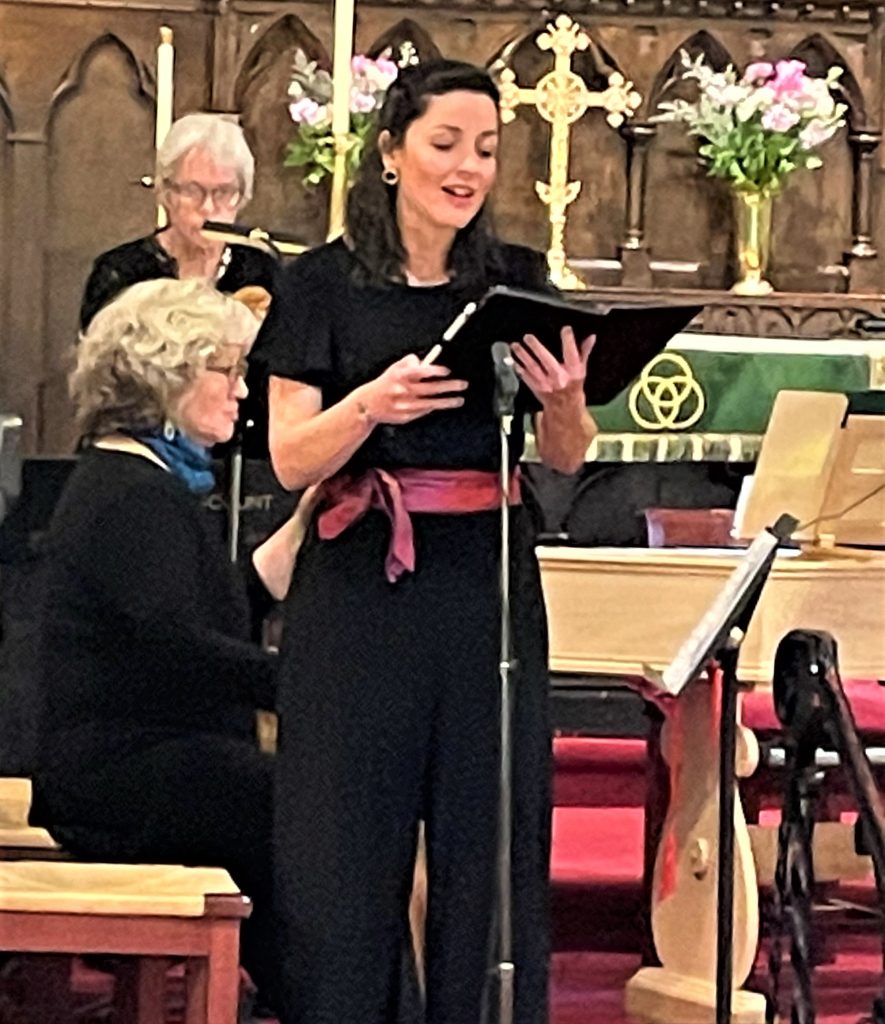 About the myriad lyrics: seventeenth century Spanish lyrics are bland or poignant public statements, even about intimate love, which revel in ambiguity and lean imaginatively opaque. From a contemporary perspective, there isn't any major Spanish poetry until the twentieth century: Vicente Alexander, Federico Garcia Lorca (Lorcan or Lorca is a Medieval Irish first name meaning "little fierce one"), Pablo Neruda, Rubén Dario, Ernesto Cardenal, Gabriel Mistral, etc. Seventeenth century Spanish can be preciously cute, yet so burdened with the technique of assonance and vague allusion that it is nearly impossible to translate, or to believe in personal authenticity, but its euphony delivers a dense, forceful, labyrinthine aesthetic of vowel sounds.
Camila was supported by Job Salazar Fonesca on violin, Gina Allende Martinez on viola d gamba, Hideki Yamaya on lute, Christa Patton on harp, Ben Harms on percussion, and last but not least Christine Gevert on virginal and organ. The music was classical in structure yet at times closer to rural folk music in timbre and rhythm. Some rhythms delivered charming delight.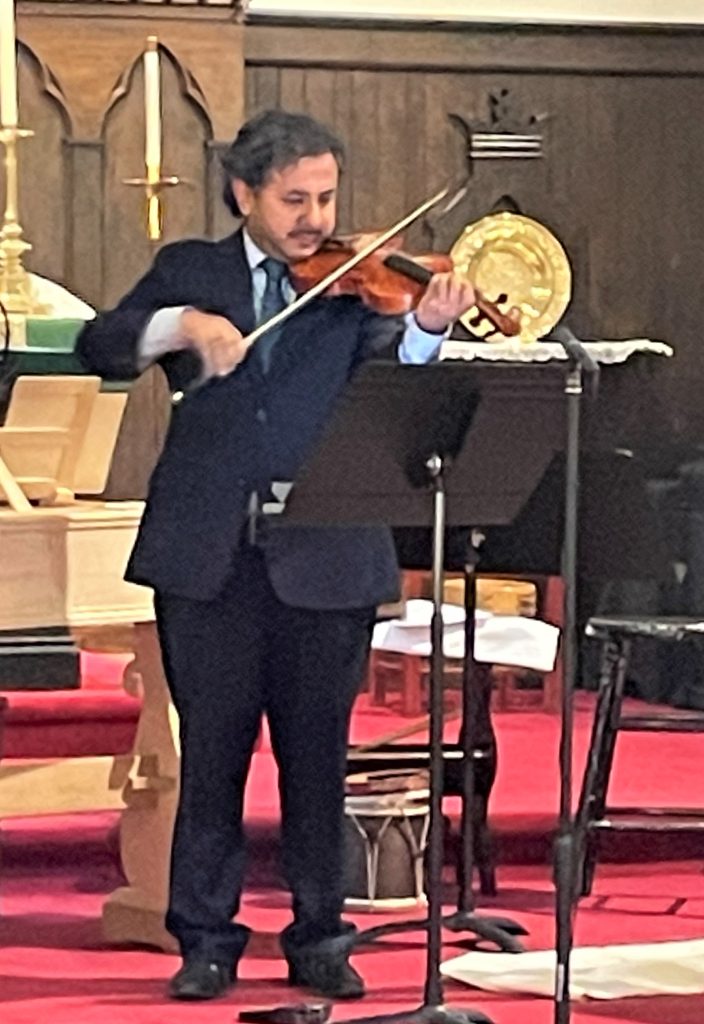 Tragedy underpinned most songs. Sighs overwhelmed love. I was haunted by the strange, anonymous (the most prolific of all authors) plight of a man in prison; amused by the moralistic rant against a joyous tavern tart. A man celebrated his lover as a garment, the emblem of his soul. Also, there was a tragic fear of love leading to ostracism or destruction.
The concert alternated songs with dance music of the era, some songs being excerpts from theater. For their time, there was an atmosphere of a small chic elect gathering in a big house. While some lyrics were fearful or Baroquely opaque, the music was always consoling. I felt relieved to be living in 2023, rather than in the fragments of the seventeenth century which have been preserved for posterity. It remains healthy to momentarily visit and dream of the past, although we are destined to live in the desolate abstract desert future of inane algorithms that may bring more anguish than the simple pleasure of string music well played.