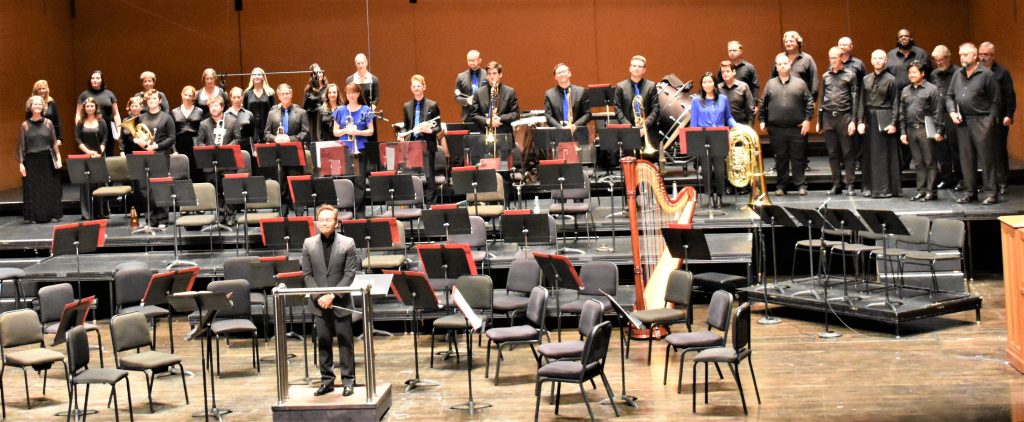 by Kevin T McEneaney
Summerscape, the annual musical festival at Bard College, has its focus on Vaughan Williams, an important composer whose works are not often played at concerts in the US. His aunt Agatha told him that nothing would come of his musical experiments. Williams studied under Maurice Ravel in Paris for three months. Ravel once said to a reporter that all his students composed music in imitation of Ravel, the one exception being Williams. A few months ago, the TŌN Orchestra performed Williams' formidable London Symphony to great acclaim. The first performance of the two-weekend series offered a miscellany of his choral works, chamber music, a short, symphonic compositions under the title of Victorians, Edwardians, and Moderns.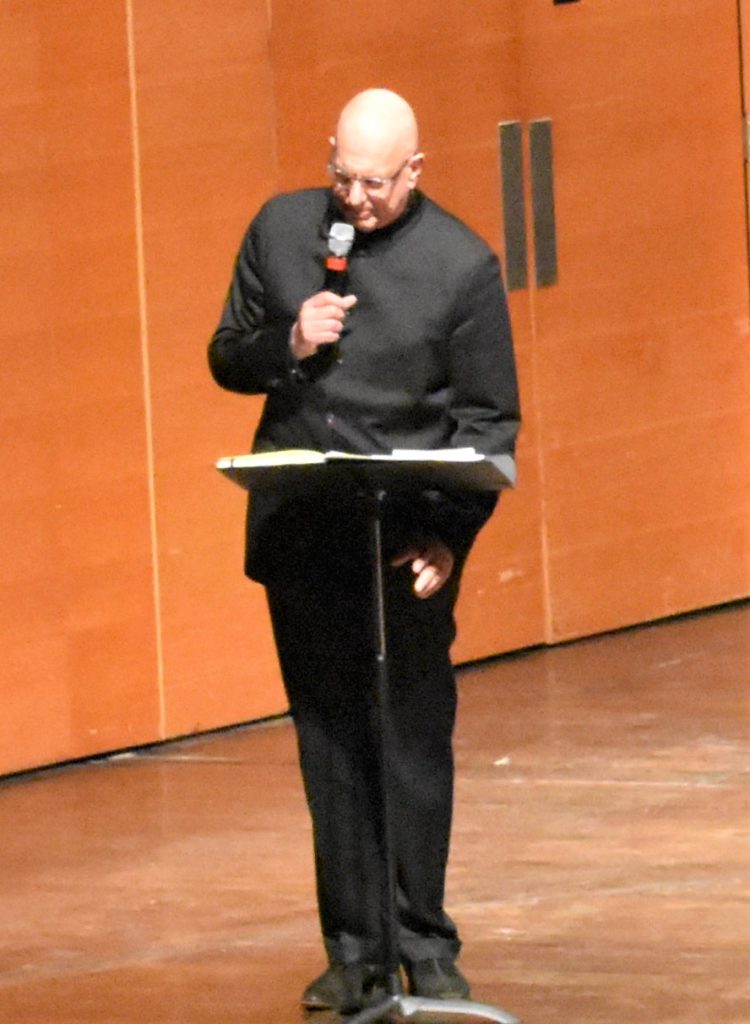 Dr. Leon Botstein opened the event with a humorous and witty talk with wry observations about Williams and his music. James Bagwell directed the Bard Festival Chorus in a sampling of hymns, art songs, and arrangements of traditional English folk songs by Williams. While Williams was not a practicing man of religion, he saw communal song as the vehicle for directing people to goodness, perceiving music to be the source of fellowship and generosity. During the First World War, he was an ambulance driver like the poet e.e.cummings. Later, he was a soldier in the trenches where he saw many of his comrades killed. The horror of that war had a profound, formative effect on him. Bard Festival Chorus was magnificent and sang with plangent emotion. Williams' first art song, "Linden Lea" (1901) was especially memorable.
Quintet in C Minor (1903) was next performed by the Horszowski Trio with Rieko Aizawa at the piano. While Jesse Mills on first violin opened the three movements, the piano led the conversation with the two violins, viola, and extremely effective lower register cello played by Ole Akahoshi. This was unlike any quintet I have ever heard. While the piano dominated discussion, the first violin often gave new directions with cello offering emphatic support. This was a conversation with minimal pauses, employing brief silence to be part of the music, so unlike the seamless-sown quality of Schumann and Brahms who pioneered that genre.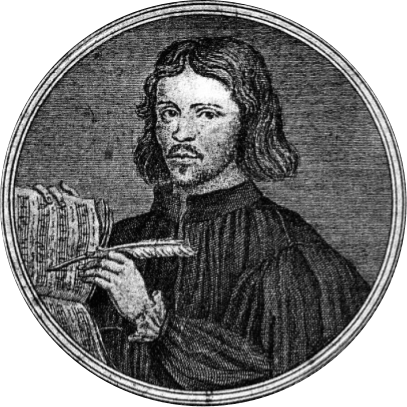 The TŌN Orchestra performed Fantasia on a Theme by Thomas Tallis (1910) conducted by Leo Botstein; this remains one of Williams' most enduring and well-known works. Tallis (1505-1585), the English Renaissance composer is still regarded as one of England's finest religious composers and this work connects the sixteenth century to the twentieth century and manages to be still in current repertoire. The sonorous effect of this modern work presents a memorable impression.

The high point of the concert was the Orchestra's performance of Concerto in D Minor (1925) by Williams with Grace Park as lead violinist. Park delivered a ravishing high-wire performance with ravishing trills as she fronted a crisp dialogue with the orchestra. The Orchestra appeared inspired by her performance and responded with fierce unity.
James Bagwell directed the chorus in Serenade to Music (1938, Shakespeare) with Tenor William Ferguson, Soprano Brandi Sutton, Baritone Theo Hoffman, and Mezzo-soprano Sun-ly Pierce, all of whom projected with deep passion.
Bagwell directed the Chorale in "O Taste and See" (1952), then "Old 100th Psalm Tune" (1953) which provided an impressively awesome and swelling conclusion to end the night's varied sampling of Williams. This concert was sold out.
For more information about Summerscape events and performances see: https://fishercenter.bard.edu/whats-on/