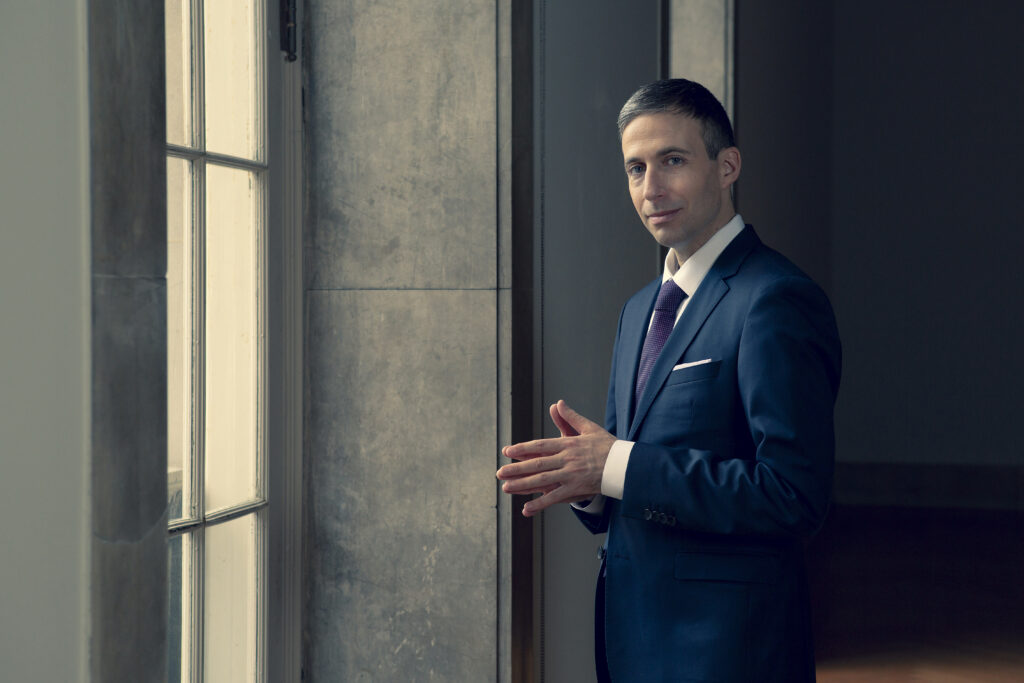 by Kevin T. McEneaney
On Saturday afternoon at the new Stissing Center in Pine Plains on live-stream broadcast pianist Benjamin Hochman performed Klavierstück, Op. 119 by Johannes Brahms. This late piano work presents a meditation on life, especially the lyrical moments of childhood memories. An elemental simplicity pervades the recurring, harmonic refrain that conjures childhood memories. Here the redolent phrasing of the notes must sing with the joy of wonder, as it is tinged with the realization of mortality leading to silence. Hochman excelled at the melancholy, lyrical phrasing that this work demands. Hochman transported me elsewhere.
While the dominant refrain in this 1892 piece demands uniformity, it also wears the burden of gentle pathos with the graceful touch Hochman provided. This sentimental refrain, in a structural sense, may have been influenced by Frederic Chopin's more robust Ballades, but done in a sweet Viennese manner.
As in the late work of Antonín Dvořák, memory brims with recollection of a lost world, which became a late Romantic-revival nineteenth century theme before World War I; Dvorak influenced Willa Cather's masterpiece My Antonia and perhaps Brahms influenced Proust, although we know that Maurice Ravel's chamber music and Renaldo Hahn were the main musical influences on Proust. The mystery with which Brahms endows the lyric refrain delivers poignancy that makes one breathless, just as the closing Rhapsody, which begins in a major key but closes in a minor, astonishes.
Brahms was re-inventing the Romantic miniature—as in Schubert's Impromptus, composed in 1827, the first four being published that year and the next four posthumously. Hochman played the last four posthumous Impromptus of the eight.
The opening rondo appears to be a sonata without development. Here the pianistic dynamics and pedal are paramount. Hochman played with finesse, especially in odd, tricky moments of cross-handed playing whose flourish may be overly highlighted by less capable pianists.
These four Impromptus are obviously meant to be a set played together. A melody refrain in the middle of the second Impromptu, my favorite, repeats with a haunting lyricism relating to childhood, and I still struggle to both retain and excise that compelling refrain as childhood recollections swelled in my consciousness.
The arpeggio runs in the third and fourth Impromptus remain sheer delight as if recounting the youthful pleasures of flirtation and social dancing, accompanied by the uncertain quandary of tentative courtship.
Hochman was devoid of showboating and was effectively in service to the subtle and nuanced emotions of the music.
The video photography by J. Henry Fair has its own subtle rhythms with adept close-ups of piano fingerings and concert room panoramas when the observation of fingering might pose a distraction to the flow of music.
If you missed this live stream, you will be able to hear the complete fifty-minute recording of An Evening with Benjamin Hochman here.