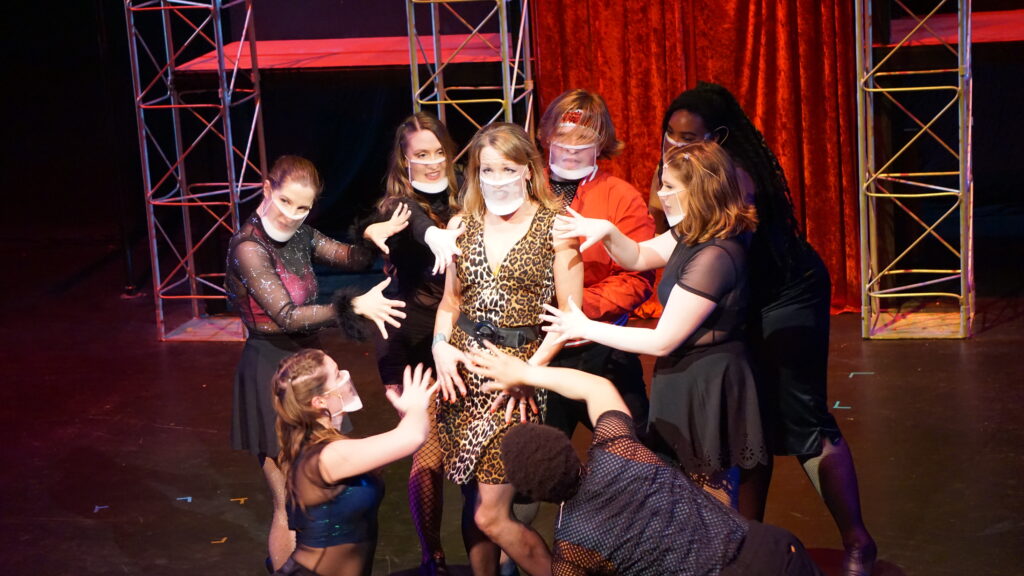 by Kevin T. McEneaney
The attempt to bring aspects of Berthold Brecht's biting revolutionary drama to the commercial Broadway musical stage was, in 1972, a landmark project that has withstood the vagaries of the past decades. Pippin, with music and lyrics by Stephen Schwartz and book by Roger O. Hirson with assistance from Bob Fosse, dances, leaps, and sings in Rhinebeck at the Center for Performing Arts.
The generational story of rebellion still freights resonance, and the play has been produced continuously, principally to its fabulous choreography, here incisively executed by the cast under Cedric James who deserves much applause. Paul and JoAnne Schubert with their small orchestra have excelled with fiery exuberance, especially Paul ringing out on piano keys with deep emotional fervor that had me gasping in awe at times.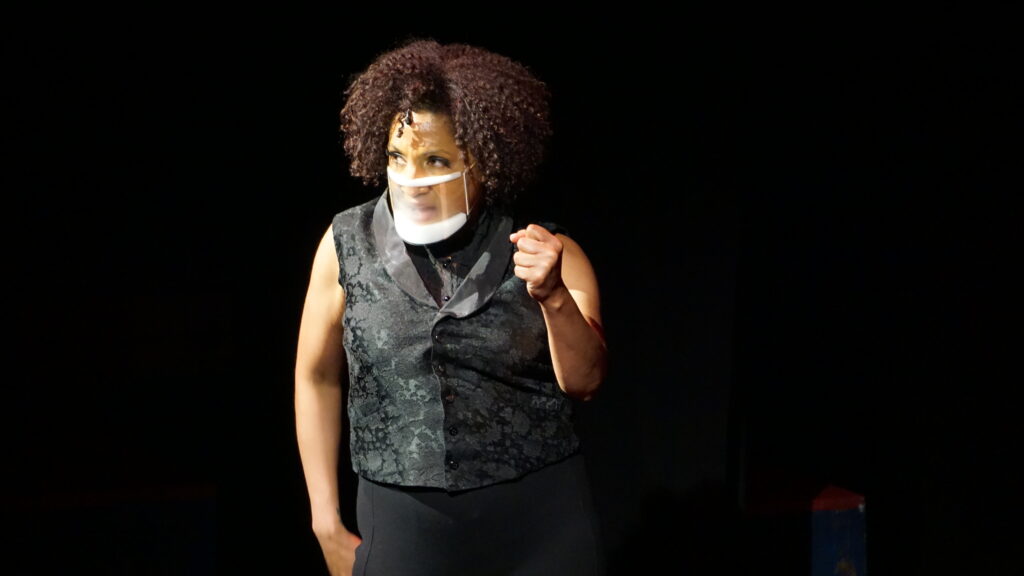 As Leading Actor AnnChris Warren is forceful and dignified in a role that demands authority, precision, and poise with a great singing voice. Ben Simonetty as the Candide-like Pippin projects engaging naïve emotions and childlike narcissism while struggling with some high notes. Laurie Woolever as the cunning old Granny sings with silvery seduction and robust humor.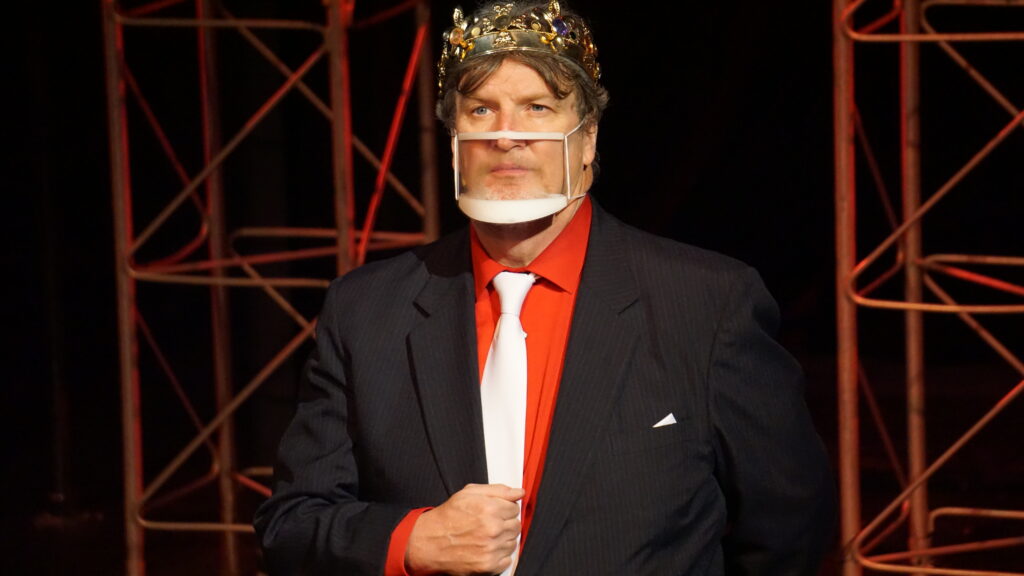 As the corrupt king, Howie Riggs projects gleeful satisfaction in his accumulation of Machiavellian villainy with blithe aplomb. Jennelle Liscombe, Amber McCarthy, and Emily Nicole Fuller dance with vibrant, effortless grace. The proud puffery of Ory Lopez is matched by his footwork. Amy Gustin Millin, as mother of Pippin, is impressive as a reincarnation of Catherine de Medici; Jess Lyke, as Pippin's girlfriend, sweetly and convincingly counters as local earth-mother, while sweet Kyrie Sweet lives up to her birth name.
The Father-Son conflict was fueled by family tension engendered by the Vietnam War with the point of view that each polarity was wrong: excess being an instrument of folly. The Brechtian stepping out of the play by Leading Actor offering commentary on the play enhances tension as it riles amusement. The adroit satire on the cult of celebrity in the Finale has not dated: how such culture debases and degrades humanity discovers eloquence for our own era. While the plot appears to accept the conventional cultural dominance of men, the concluding reversal lifts the veil from such childish fantasies with realistic feminism as triumphant sanity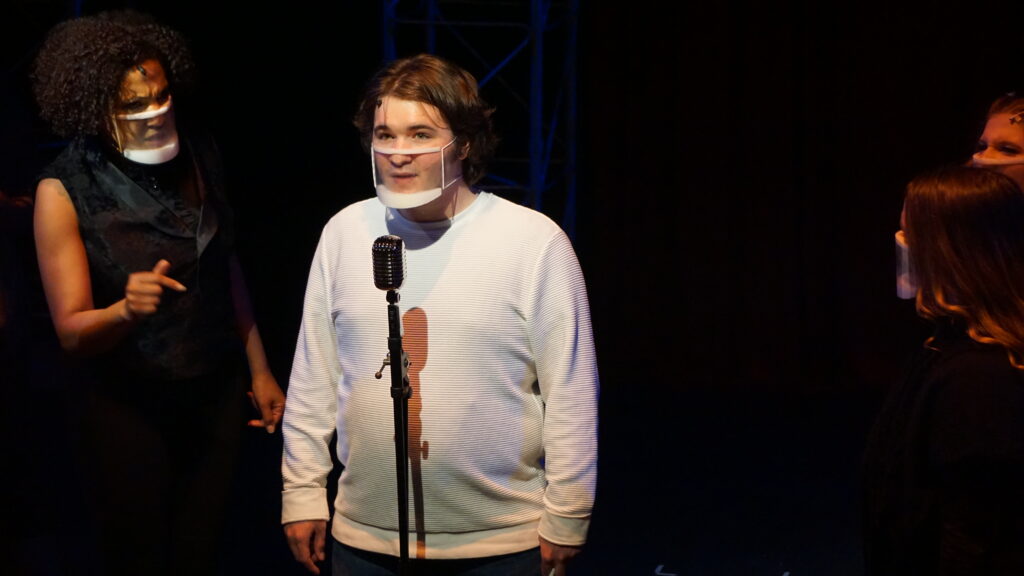 The dancing tableau of sensual frolic and the occasional risqué joke may not be appropriate for those under seventeen. Direction and lighting by Jovan Bradley is professional; camera work is superb if you are attending virtually by home ticket. Pippin does not pretend to be authentic history, but an allegory of archetypal psychology: a musical brimming with intellectual irony and a snappy pop soundtrack that refuses to date.
Photos for this article were by Olivia Michaels.
This hybrid production at the Center for Performing Arts runs weekends until April 25th.  Tickets for in-person attendance or home theater may be purchased at: https://www.centerforperformingarts.org/all-shows-sp-1131460608/item/pippin.
Yes, there is still delightful pip in Pippin!