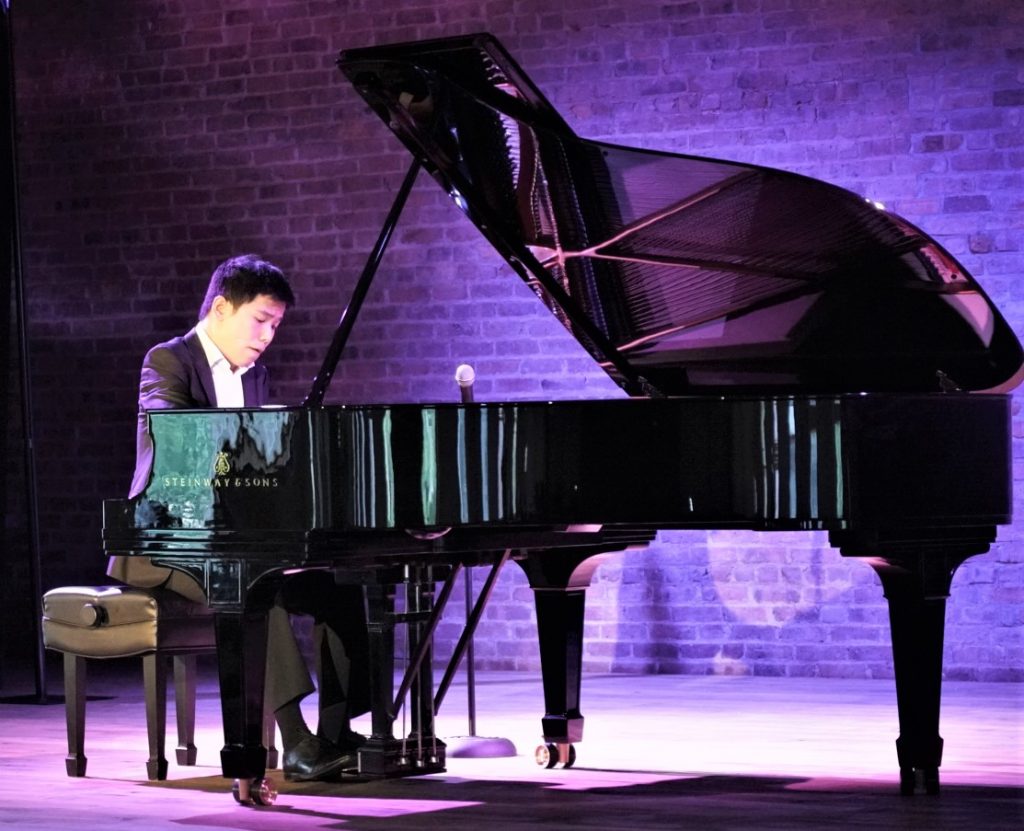 by Kevin T McEneaney
Pianist Zhu Wang was introduced by Artistic Director Shuhui (Sophia) Zhou who noted that Zhu Wang won first prize in the 2020 Young Concert Artists International Awards, and first prize at Zhuhan International Mozart Competition for Young Musicians, as well as rave reviews from The New York Times last year. He began playing piano at the age of five. Now residing in Philadelphia, he took a four-hour train ride to arrive at The Stissing Center.
Zhu Wang opened with Mozart's Fantasy in D minor, K. 397 composed in 1782. Mozart left it unfinished (his manuscript stops on a dominant 7th chord in bar 97). The ending was probably finished by German composer August Eberhard Müller (1767-1804). Nonetheless, this incomplete piece written in Vienna has become an accessible, popular piece in stage performance, even though it is not as difficult to play as Mozart's sonatas. There is an improvisational sense of brooding and contemplating fleeting fantasies in this beguiling work, as if Mozart was a butterfly flitting from point to point. Zhu Wang ably captured the fleeting quality of this momentary daydream, a casual, exuberant noodling by a monumental genius, who died so young and was buried in an unmarked pauper's grave because he had offended the Austrian Queen with his satire on her in The Magic Flute.
Three selections from Robert Schumann's Humoresque, Op. 20 were performed: "Einbach, Innig, Sehr Lebhaft." Written in 1839, within one week in Vienna, these eight whimsical movements all in B-flat have a melancholy character, yet it is as Schumann is mocking the temptation to drown in melancholy. Like the Mozart, these pieces are a sudden pianistic noodling, perhaps born of his failure to complete his never-finished Konzertsatz in D minor, that was to be a combination of a concerto and symphony, which Clara was urging him in letters to complete. This amusing, yet melancholy outburst, was a foil for what was next on the program.
Moments from Beijing Opera by Zhang Zhao turned out to be a virtuoso, performance showcase for Zhu Wang who rapidly rang out every note the Steinway could produce in a cornucopia of riveting soundscape that musically depicted the plethora of entertainment that Chinese opera could produce from romance to tragedy, comedy, juggling, athletic prowess, and populist hi-jinks. This was a river of sound to take a shower in as one watched soaring fireworks!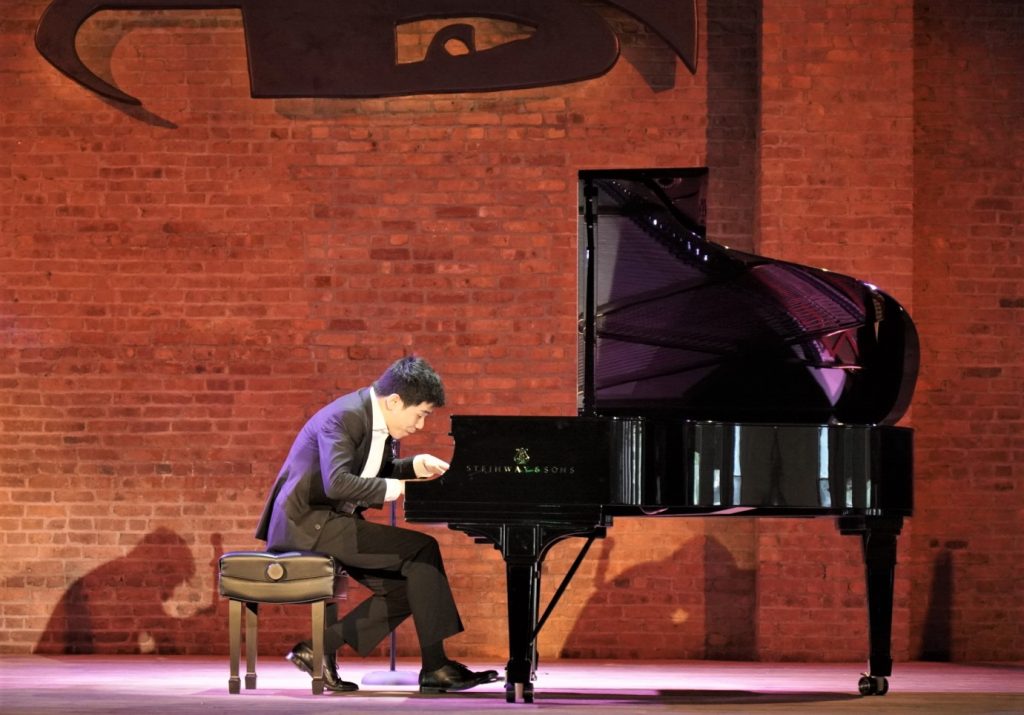 In contrast, Adoration by Florence Price (1887-1953) was short, reverent religious composition. There is currently a revival of Price's work happening. She was born of mixed race in Little Rock, Arkansas: her father was the only African-American dentist in the city, while her mother was a music teacher who provided Florence's early musical training. She composed much choral work, four concertos, four symphonies, and many varied orchestral works. Her revival has been spurred by a trove of unpublished manuscripts in 2009. Zhu Wang captured and exuded a sense of religious awe in the sweet delicacy of his presentation.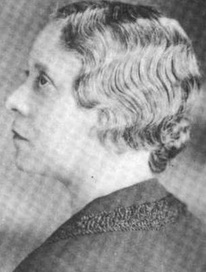 Reminiscences de Norma by Franz Liszt, S. 394 (1841) provided the finale. During this era virtuoso pianists might book concerts here and there, yet it was difficult to organize a tour. The real money in music was operatic performances. Since Vincenzo Bellini's opera Norma (1831) was the dominant rage for a decade, Liszt, a most prolific composer, thought to condense the whole opera into a fifteen-minute solo. This somewhat crazy concept had attractive features: Liszt could capitalize on the popularity of Bellini's work while showcasing his ability to arrange and summarize (or some might say dilute) the popular tunes of the opera while performing a work that would highlight his extraordinary virtuosity at the keyboard in a work that no other pianist could play or attempt to imitate. Sometimes it can pay off to be a narcissistic nut, and in this case it did. The title role, Norma, is the most difficult operatic challenge for a soprano.
Zhu Wang proved that Liszt was not the only one who could play this amazing virtuosic feat as he extracted every possible sound that a Steinway could produce, aside from setting the piano on fire as Zhu Wang's fingers flashed from end to end of the keyboard which delivered a Niagara waterfall of sound in a piece that demanded every note be a climax!