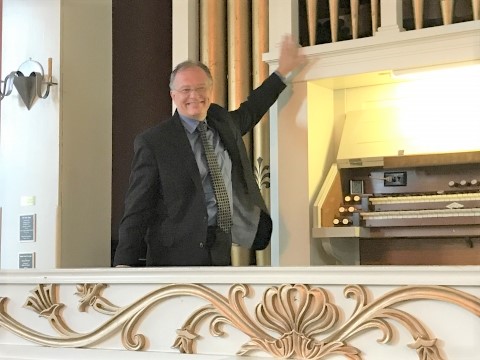 by Kevin T McEneaney
Saturday afternoon at Smithfield Church in Amenia Kent Tritle, organist of the New York Philharmonic and the Oratorio Society of New York City, and Music Director at Cathedral of St. John the Divine performed a benefit recital for the Oratorio Society on the Church's 1893 Johnson tracker organ, Opus 796, two manual, seven-stop tracker organ producing sounds that I never thought the organ capable of, even though some great organ players like Hampson Sisler and Will Carter have performed on that same organ.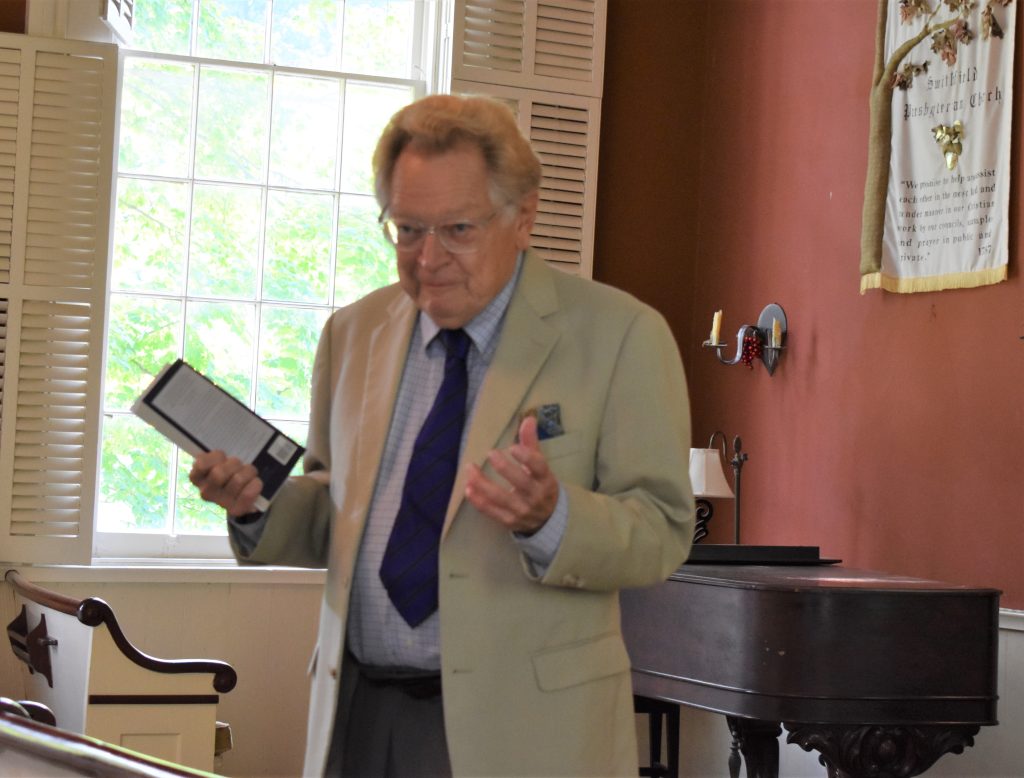 After a cheerful and amusing introduction by Rev. Douglas Grandgeorge, Tritle opened with Prelude, Fugue and Chaconne in C Major, BuxWV 137 by Danish composer Dietrich Buxtehude, one of the nineteen Preludes he composed; this series is now considered his most impressive work. (A little over a hundred choral works have survived.) Buxtehude endowed the organ with his passion and freer forms of fugue, allowing the toccata to achieve more harmonic sweep while cultivating fantastically sculpted melody. This work opens with a pedal solo motif that morphs and wanders into an improvisatory ambiance as a fugue. Tritle's passionate energy and finger dexterity uplifted the organ to a higher aesthetic plane. The audience embarked on a pilgrimage of wonder!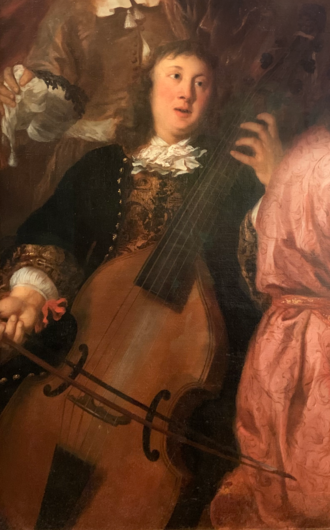 In 1706, the 20-year-old J.S. Bach walked 250 miles, staying nearly three months, to hear and meet with Buxtehude to better understand the artistry of the harpsichord and organ, especially improvisatory motifs and variations for which Buxtehude was famous. Tritle played five of Bach's thirteen Preludes. Nun komm der Heiden Heiland, BWV 599 emphasized longing for the spiritual life. Herr Christ der einge Gottessohn, BWV 601, a cantata for the 18th Sunday after Trinity Sunday which relates to Mathew 22: 34 where Yeshua discusses the meaning of "the son of David" with the Pharisees; there is some dissonance that discovers harmonic relief in then lilting 9/8 meter and rapid dialogue-like switching antiphonal phrases. Vom Himmel kam der Engel Schar, BWV 607 offers no theology since it comically dramatizes mythological angels flitting about with upward and downward scales which put a smile on the faces of attendees. Jesu, meine Freude (Joy), BWV 610 (circa 1735) has no documentary source and is likely a completely original work of delight and it was my decided favorite with its infectious optimism. In dir ist Freude, BWV 615 (In You is Joy, 1716) is a charming Christmas carol composed to rising Italian dance tune.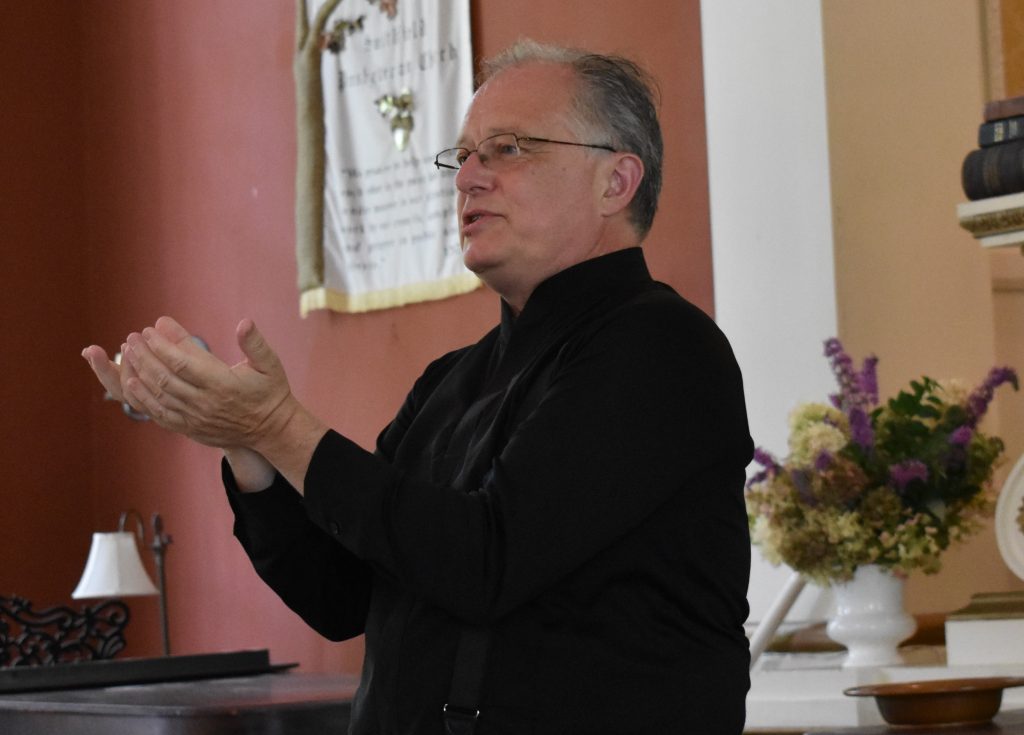 Returning to Buxtehude, Tritle played Praeludiem in G Minor, BuxWV 149 depicting the seven days of Creation, as well as Adam and Eve in the mythological garden. Opening with a toccata-like flurry, amazing pedal propulsion overtakes the piece punctured with rhythmic chords.
Passacaglia by Charles D. Colemen (1979) presented a contemporary work by a noted African American composer and organist from Detroit. A passacaglia was an early seventeenth century Spanish tripe meter dance motif that was transformed by Frescobaldi into an artistic form whereby one composed variations on the bass line, in this case an African American folk tune is used. The continuous bass line with variations is said to offer a religious theme of constant moral devotion. It was a delight to hear an American version of this musical tradition.
In presenting these works Tritle gave introductory explanations of aspects on what he was to play on the Church's1866 Steinway, and swooped up to the organ to unleash his digits and dancing feet on the surging pedals.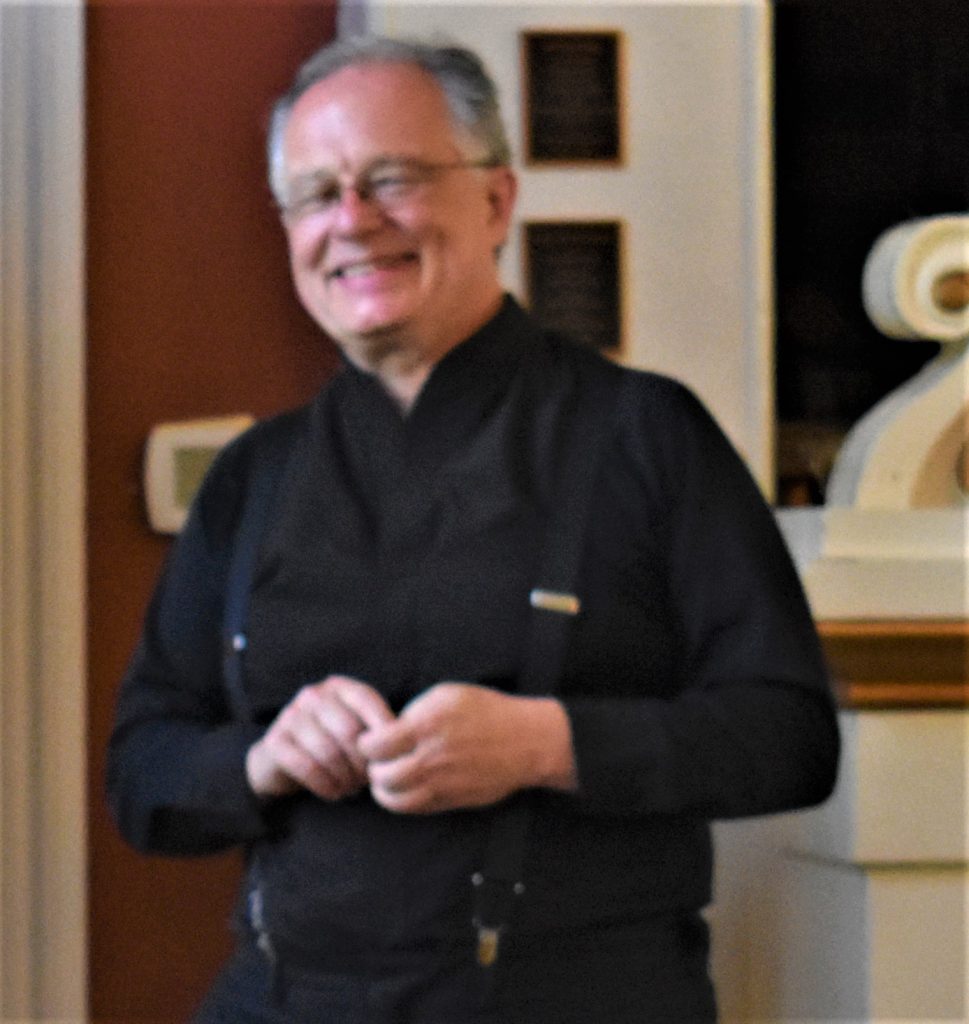 For Finale, Tritle played Concerto in D Minor, BWV 596, which is an organ version of Antonio Vivaldi's famous Violin Concerto in D Minor RV 242, a small orchestral piece that features two leading violins and a lead cello which made the ritornello (alternation of closed and open episodic periods), a format that took Europe by storm, and made Vivaldi's orchestra from an orphanage the most famous performers in Europe, until it was discovered that the sixteen-year old female virtuoso was Vivaldi's mistress. and then Vivaldi was exiled from Venice, dying of starvation in Vienna, and buried like Mozart in a pauper's unmarked grave. In creating this transcription, Bach freely changed the key to suit the organ's sound, adding harmonic and contrapuntal ornamentation. While German scholars once claimed that Bach had improved on Vivaldi, they no longer maintain such patriotic absurdity, yet Bach's work remains a marvel of creative inspiration with different inflections that are remarkable. Here Tritle excelled himself (if that is possible) with sounds I never thought an organ could possibly produce!
There was a festive reception after the concert where Tritle mingled with the audience. The next scheduled concert at Smithfield Church (with its superior acoustics) will be on October 7th, Saturday at 4 pm with Matt Finley & Rio Jazz quartet, featuring Finley on trumpet, noted pianist Larry Ham on piano, Lou Pappas on acoustic bass, and Jeff Siegel on drums. I can hardly wait for that event….