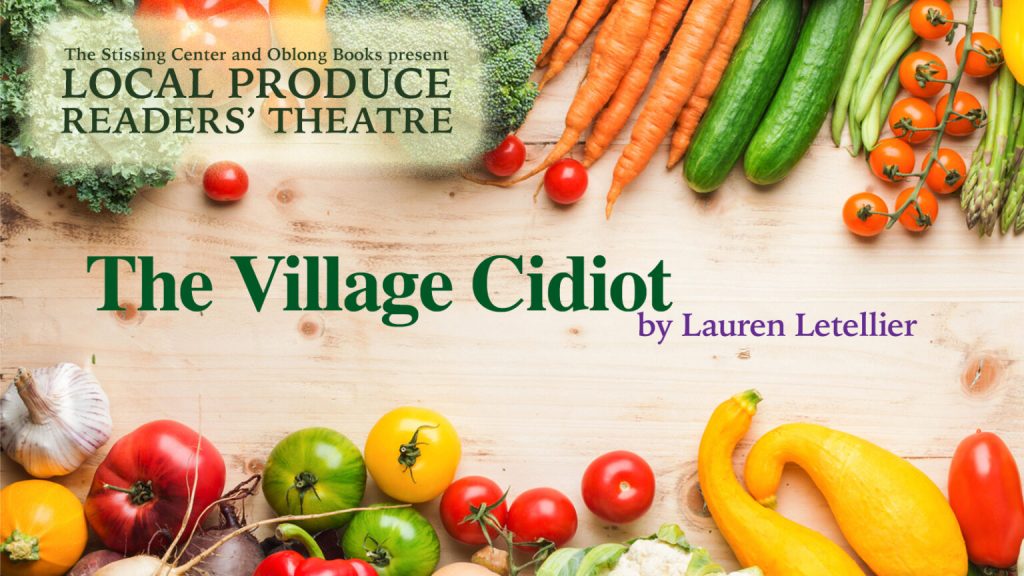 by Kevin T McEneaney
Cidiot is the term local farmers employ to describe urban transplants to agricultural landscape. Idiot is a classical Greek word invented in Athens to describe a citizen who has no interest in the community—that is, a narcissist, who contributes nothing to communal life and could care less about what happens to the community. The word idiot has been adopted by nearly every language around the globe.
Lauren Letellier describes her 80-minute café monologue-play: Having lost her job and her youngest brother to cancer, Lauren moves from NYC to a rural upstate town where everything she worked so hard to acquire — from her corporate wardrobe to her urban identity — is useless. Facing off against marauding bears, suspicious locals, and a near-death illness, she tries to build meaning in a new life she never wanted. The hilarious and the heartbreaking are found in equal measure in THE VILLAGE CIDIOT.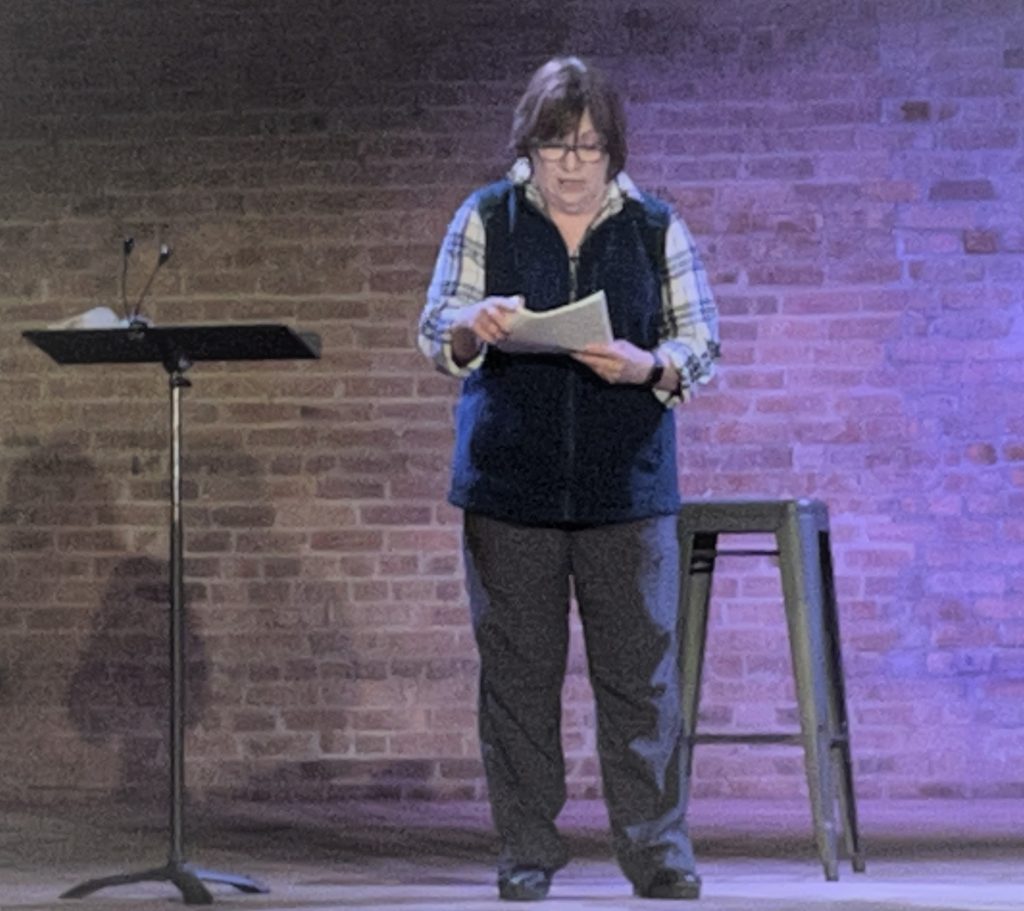 While the monologue appears, at first, to be a grab-bag anthology of comic anecdotes, it transcends those anecdotes by moving into the pathos of tragedy focused upon others. Letellier's fast-paced amusing anecdotes is supplemented by large screen Internet slides and phone calls with other characters.
The fifty-something couple find themselves in isolated terrain—it takes them some time to discover that rural life is a communal association, rather than living life in a nearly anonymous condo high-rise in Manhattan. What to do when the electricity fails? How does one meet people? How does one learn to live with animals?
Dismayed at not being noticed by neighbors in Hillsdale, it takes them months to discover how to meet and befriend a neighbor: knock on a neighbor's door, deliver a casserole. The play charts the amusing transformation of a cidiot to responsible citizen.
This roving monologue resembles Saturday Night Live Television back in the 1970s when that show presented laugh-out-loud material. Successful comedy is about the vagaries of social life and this one-woman play captures the affable dissonance between urban and rural mentalities as well as customs.
The Stissing Center was packed to capacity for this event. The next Sunday afternoon at 3 pm play in the Local Produce series will be TRACES/fades by Lenora Champagne on April 22. Tickets are only $5 at the door.