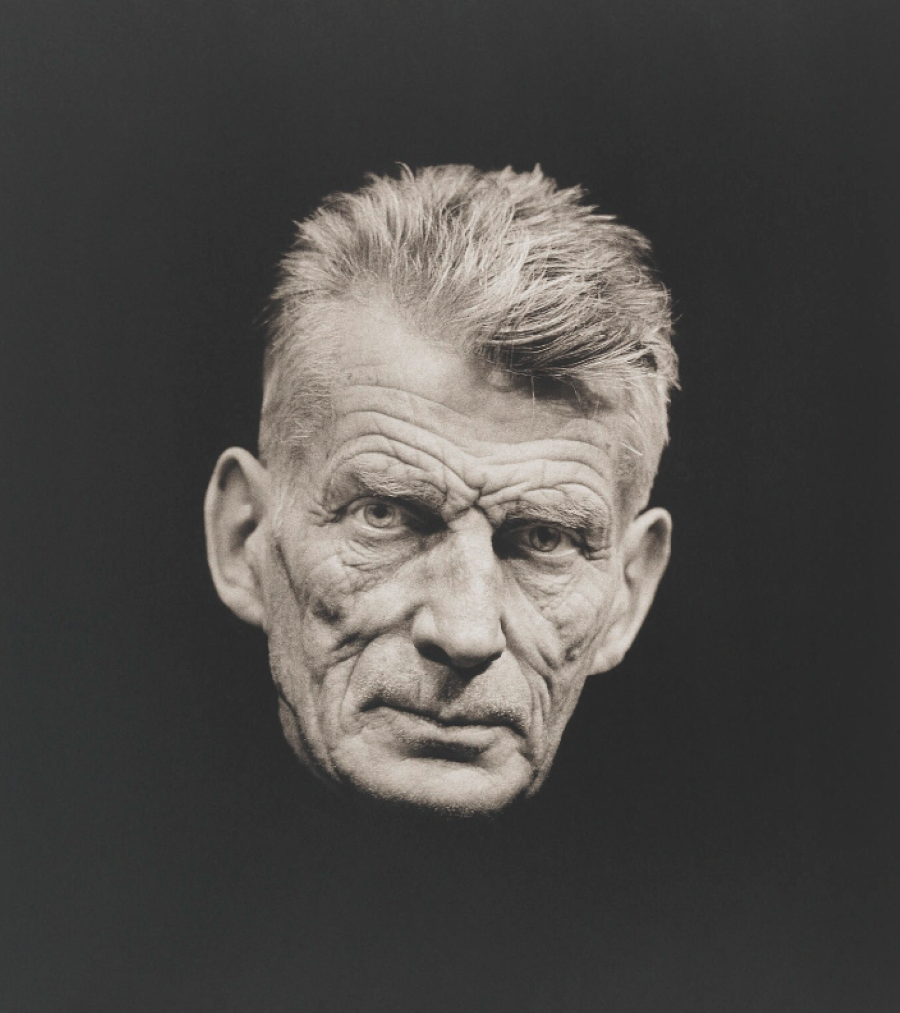 by Kevin T McEneaney
The Beckett Trilogy (dramatic monologue excerpts from the novels Molloy, Malone Dies, and the Unnameable) performed by Irish actor Conor Lovett will convince you that Samuel Beckett was (and remains) the greatest writer of the twentieth century. With Maximal Minimalism the only props employed on stage were a knit cap in Malone Dies and a spotlight for The Unnameable.
Molloy offers a tour-de-force satire on many levels of society by a retarded simpleton who is more intelligent than the people who arrest, abuse, and torment him all his life; language is often scabrous and obscene, yet quite funny. Beckett is not merely amusing; he is quite laugh-out-loud when you get his satiric jokes. Malone Dies provides a mediation on death that offers fantastic allegories on the idiocy of heaven and hell mythology, as well as ridiculing Christianity, patriotism, René Descartes and any other philosopher you care to name. All the recent French philosophers side-step Beckett (with the exception of the Bulgarian Julia Kristeva).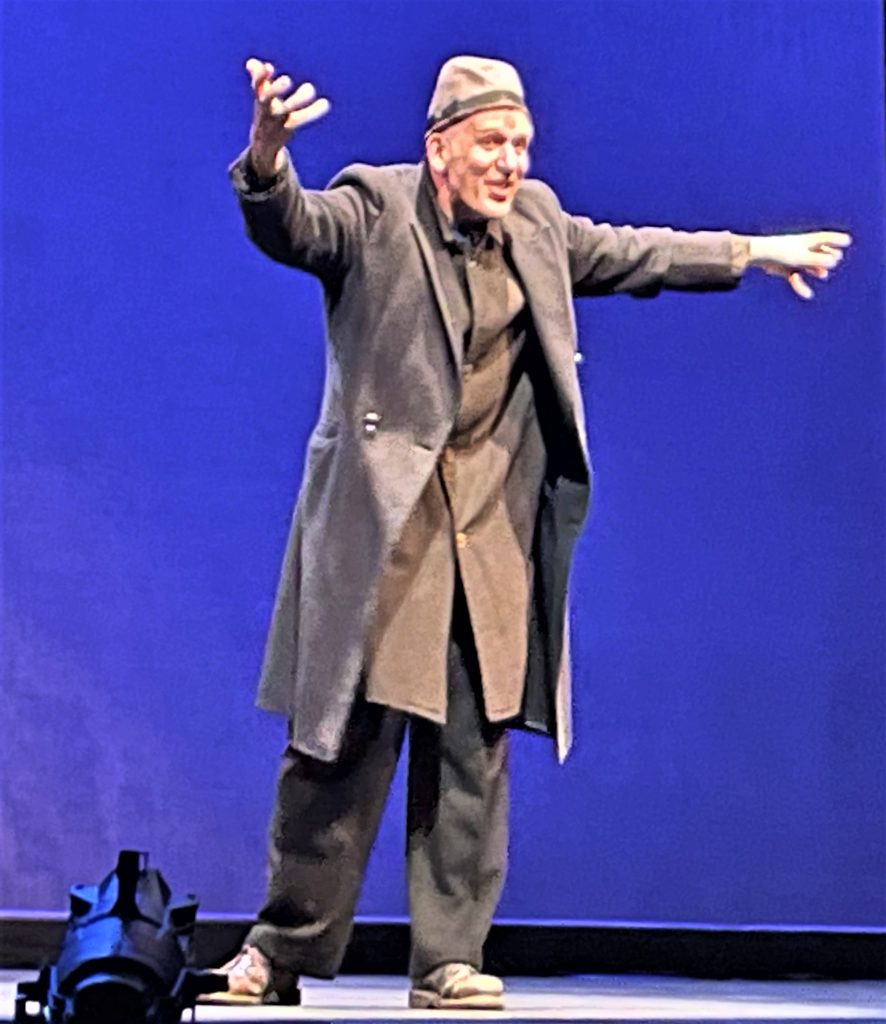 Lovett was seated in the audience as if he was every-man, then ascended steps to the stage and began. His performance has a touch of the clown in Molloy, more than a pinch of the sad sack gone manic and mad in Malone Dies, and the prophet whose wisdom is useless in The Unnameable. Backward and hesitant rationality become a lever for the triumph of absurdity. Along with philosophical conundrums, there is side-show slap-stick: garrulous tales seem to go nowhere, even argue points of view that sound impossible, yet from them wicked humor whacks you in in the rear-end like a club and the skull like an axe. Contradictions supply a dialectic of slant affirmation or deep-sea irony.
The use of an encapsulating spotlight shadow, more than twice the size of the actor, in The Unnameable has hints that the shadow of one's past is a sarcophagus, or that anyone forgets more of their lives than they can recall, or that the shadow of ourselves overwhelms who we are. Beckett's vocabulary is often simple, yet one becomes aware that simplicity freights irony, doubt, or the impotence to communicate anything at all.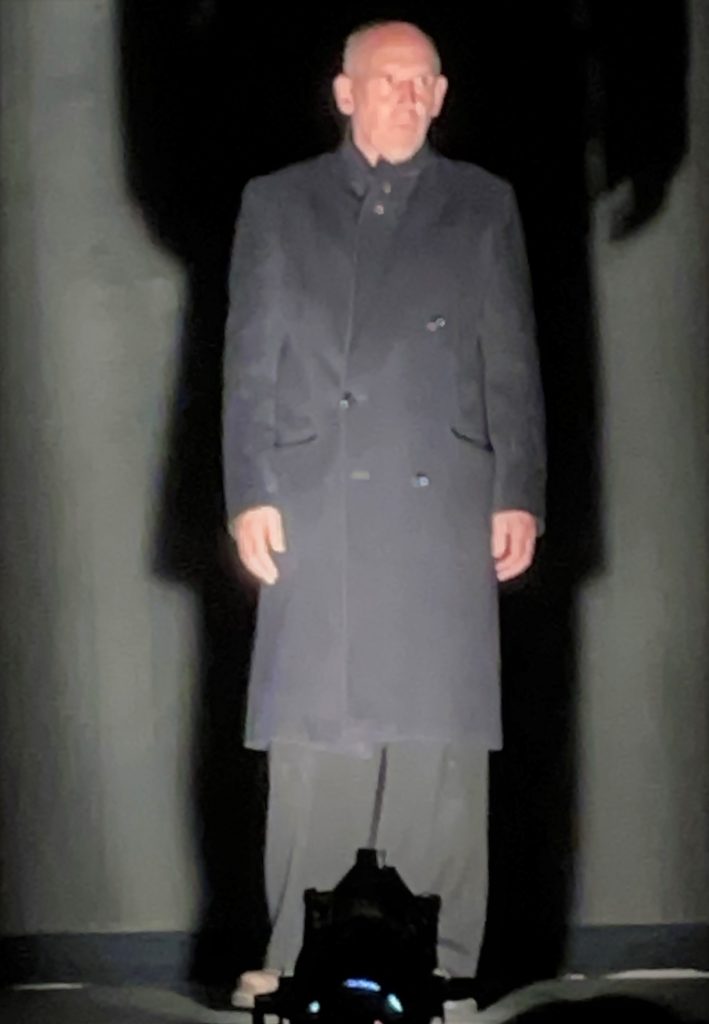 Not only is Lovett mesmerizing, but he is also hypnotic, even in drawn-out silence and unexpected pauses from which he magically extracts formidable dramatic tension; he employs mime to maximum effect; he has a wonderful countertenor voice. Directed by his wife Judy (whose doctoral dissertation was on the staging of Beckett's work), Conor has been performing Beckett in one-man shows since 1966, performing to acclaim all over the globe. (Yes, he has worked in television and many movies.)
This performance runs to nearly three full hours, yet it feels like half that time. Conor received two long applause bows, the second being a standing ovation. Friday night performance was sold out and I imagine Saturday might be the same. Hudson Hall has of late been offering a wide repertoire of top caliber events. You can check the Hudson Hall website in Hudson at: https://hudsonhall.org/event/the-beckett-trilogy/