by Kevin T McEneaney
The rollicking punk musical Kinky Boots (2012) by Cindy Lauper is a sold-out sensation at The Center for Performing Arts. Based on the 2005 British film of that name, set in the disappearing Northampton industrial landscape, it tells the story of an unlikely friendship between a drag queen and a despairing young man. If you attend this punk opera, you will never forget it. Kinky Boots won six Tony Awards in 2013.
Marcelle Labrecque, a native of western Massachusetts who recently performed the role of Lola/Simon in Cambridge, England, is the heartbeat of this wildly funny musical. As they, a nearly seven-foot drag queen, he/she towers over other performers in voice, acting, stage presence, and grinning, luminous, winsome humor. The range of his/her voice remains amazing.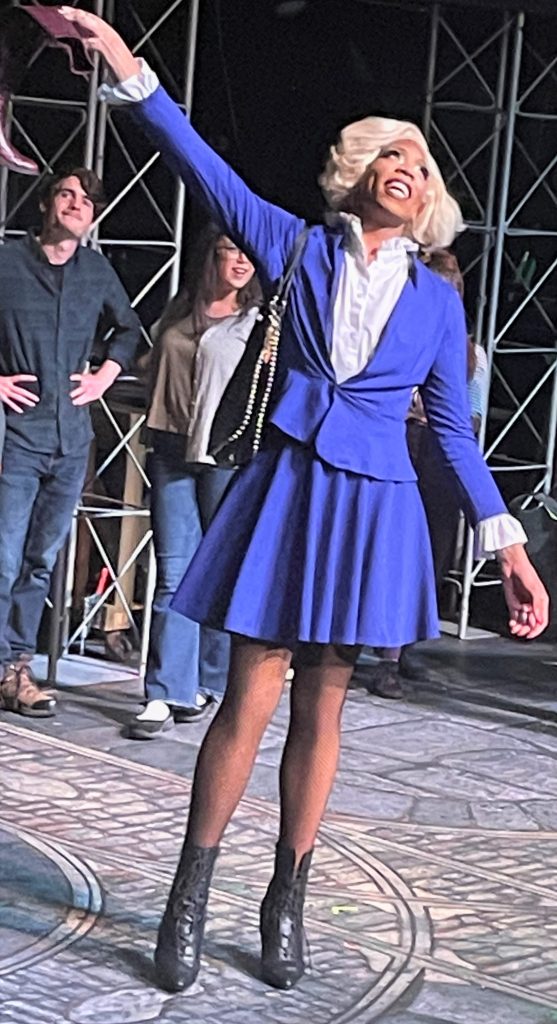 At the center of the play resides Emersonian friendship between the unlikely self-deprecating sap, Charlie Price (played by Frank McGinnis with a tuneful tenor voice that can project over the six-piece rock band directed by Paul and Joanne Schubert), who inherits a run-down shoe factory, plunging into an unusual friendship with a multi-talented drag queen to save the business for his employees. The story is ultimately about the strength of a community accepting each other as the quirky individuals that they are, a theme that offers a timely tonic for the present moment.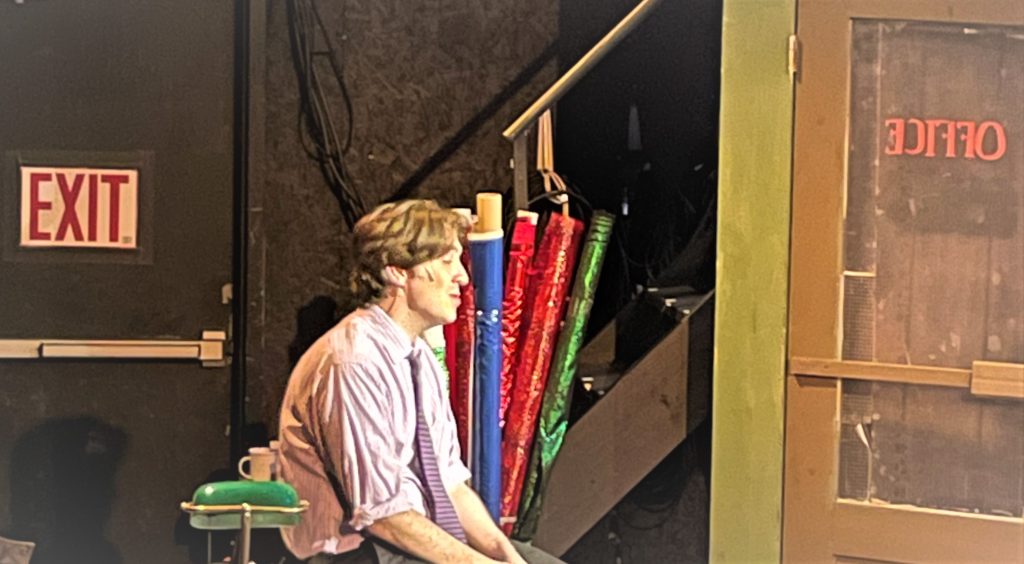 Andy Crispell as the aged pater provides an arresting prelude solo so effective, we mourn his voice is not around for the remainder of the play. Kevin McCarthy performs the role of the heavy: a cranky, prejudiced, jealous numbskull who initiates a fight with the witty drag queen (and eventually learns to accept her and others) is super-gritty. Ashley France as the factory worker Nicola, secretly in love with Charlie, delivers desperate pathos amid lyric volume. Natalie Bunta as Charlie's distant and demanding finance supplies the required ice. Wendy Urban Meade as Pat dances about the stage with grace. Michael Britt as George, the company foreman, has few spoken lines, yet he has commanding presence. The cast is huge, and this may be the largest production ever performed at the Center.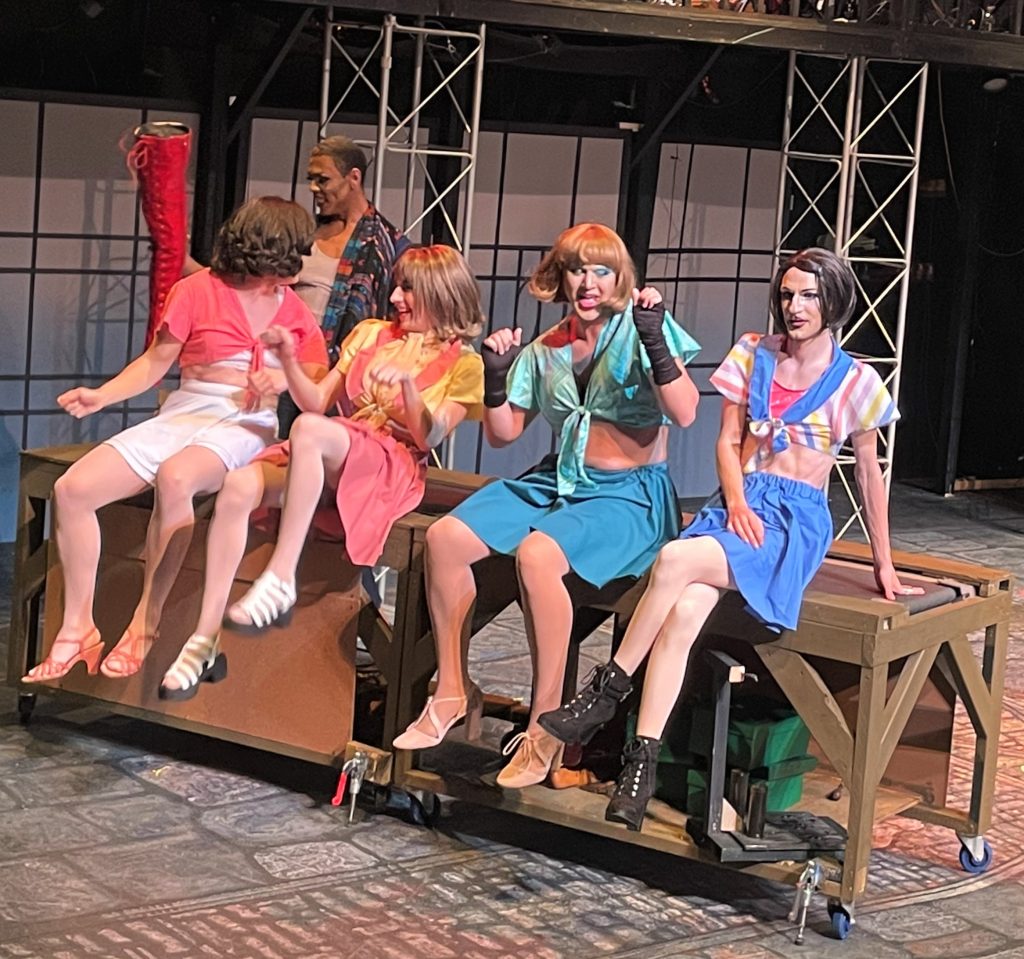 The quick-change campy drag quartet entourage performs amusing dances choreographed by Cedric James with innovative improvisation. Set design by Duane Joseph Olson supplies minimalism with ambient resonance. The band is as tight as a high-heeled shoe. Stage Manager Jenny Bideaux hovers as an invisible angel.
Reversal of fortune transforms despair to a jubilant climax that is so contagiously Bacchic that even Euripides would approve.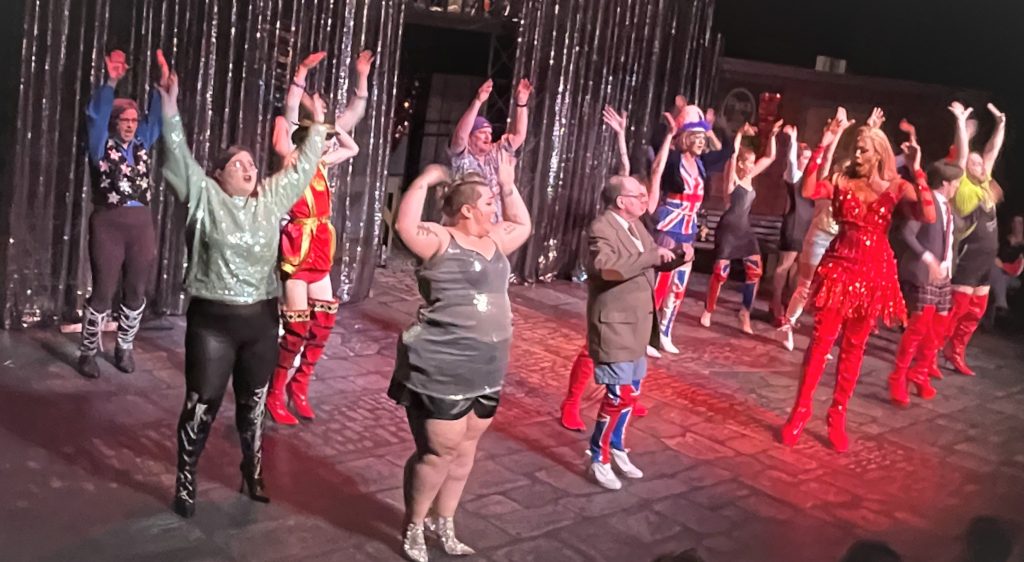 The rainbow costume team with Mardi Gras taste has outdone themselves with gorgeous surprises. Direction by Rena Gavigan and Dot Luongo is polished and exuberant. How they managed to persuade all these Americans to speak with Brit accent is a mystery.
To hear Marcelle Labrecque and Frank McGinnis sing is a memorable treat. I am sure some people will want to attend more than once and bring friends.
This nearly sold-out production runs until Nov. 20. For more information or tickets: https://www.centerforperformingarts.org/