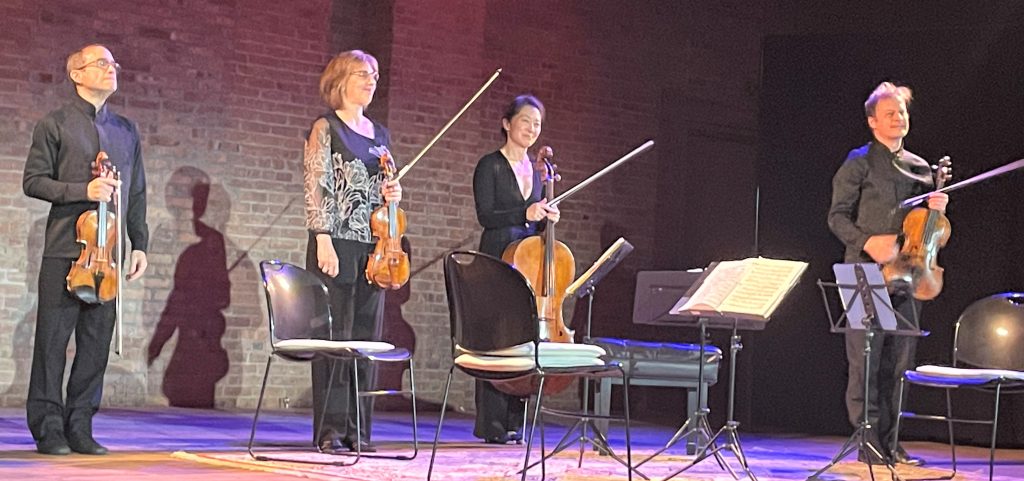 by Kevin T McEneaney
Opening with String Quartet in C major, Op. 33, no 3 by Josef Haydn, the Brentano String Quartet, from the very first ensemble notes, they let it be known that they were here to play in tight unison. Nicknamed the "Bird," this is one of the most joyous works by Haydn. The opening Allegro imitates the sound of chirping birds at the first blue before dawn. The Anglo-Saxons had a word for this first light before sunrise: uhtna, which still survives in the Estonian language as the word for clean, meaning the clean start of a new day. The word has an attractive sound, yet not as attractive as the sounds emitted from the four instruments and their players on The Stissing Center stage.
First violinist Mark Steinberg lead with perky, tremolo notes that echoed in air until there was a pulsating gaggle of birds singing simultaneously a hymn to the rising sun. Once the sun was up, and inspired by assorted birds, the composer gets to work, producing more complex, ambiguous harmonies and thoughtful questions as to where this is all going as he scores his sheet music with playful rondo variations. Happy with his work, the composer goes for a stroll, which becomes a dance with Nature, a mellow meditation on the diverse glories of greeny plants, trees, and flowers as all four instruments play softly on their lowest strings; he returns to his desk recalling morning effort and toys comically with twittering violins, here Serena Cainin joining Steinberg in a love-duet amid the background chatter of viola and cello. Happy in Nature and the concept of love, the concluding Presto solves the ambiguities of previously explored dissonances and harmonies as all four instruments with Misha Amory on viola and Nina Lee on cello acclaiming in unison the glories of Nature and Love.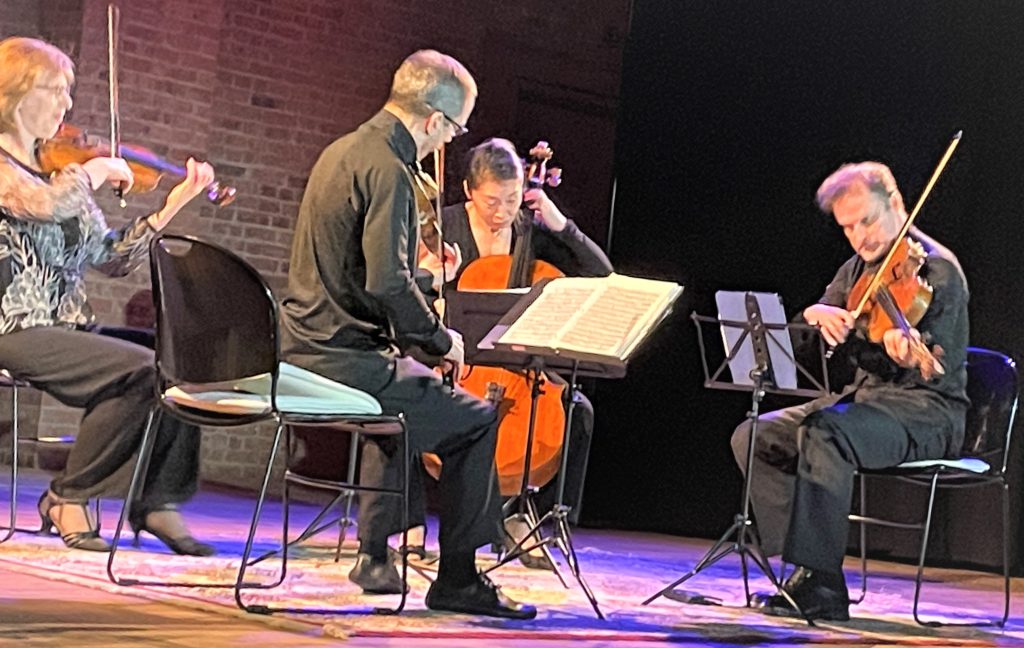 They next performed Memento (1994) by James MacMillan (b. 1959), a prolific Roman Catholic composer from North Ayrshire Scotland whose music is now spreading beyond England. MacMillan received the commission for the late Queen of England's funeral music. This postmodernist work was in two movements. The first movement appeared to meditate on childhood; the second movement being an elegy for perhaps a deceased parent. Some instruments played minimalist notes or held notes for long duration. Apparently, Queen Elizabeth II was fond of this piece.
For Sonny (2011) is a short, dramatic miniature elegy for string quartet written in memory of a little boy, the grandson of a friend, who died a few days after his birth. In the concluding death climax the quartet rose loudly in dissonant protest while the cello uttered disappearing pathos by plucking a string four times into silence.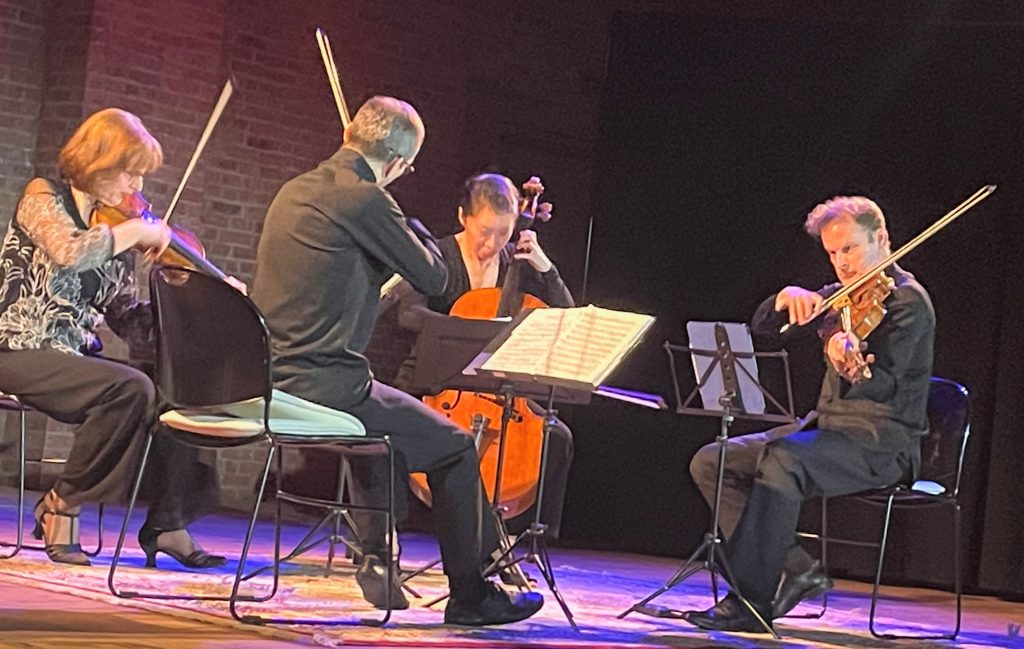 The Brentano Quartet, in residence at Yale University, is named for Antonie Brentano, whom many scholars consider to be Beethoven's "Immortal Beloved." So it comes as no surprise that they tackled the formidable String Quartet in B-flat major, Op. 130 (1827) by Beethoven, which was first performed one month after his death and published two months later.
This quartet (and Opus 131) offer such astonishment that this author remains inadequate to address all six movements of this incredible masterpiece. Suffice it to say that without comprehending the work in full, I was so saddened by the fifth movement that my eyes welled with tears. The resounding reversal of the sixth movement acclaimed gratitude for the glorious gift of life with such passion that I felt shattered yet reborn as I walked into the darkness of night through the puddles that accumulated from a fierce downpour during a concert that I will remember and cherish the rest of my life. Thank you all, Brentano!