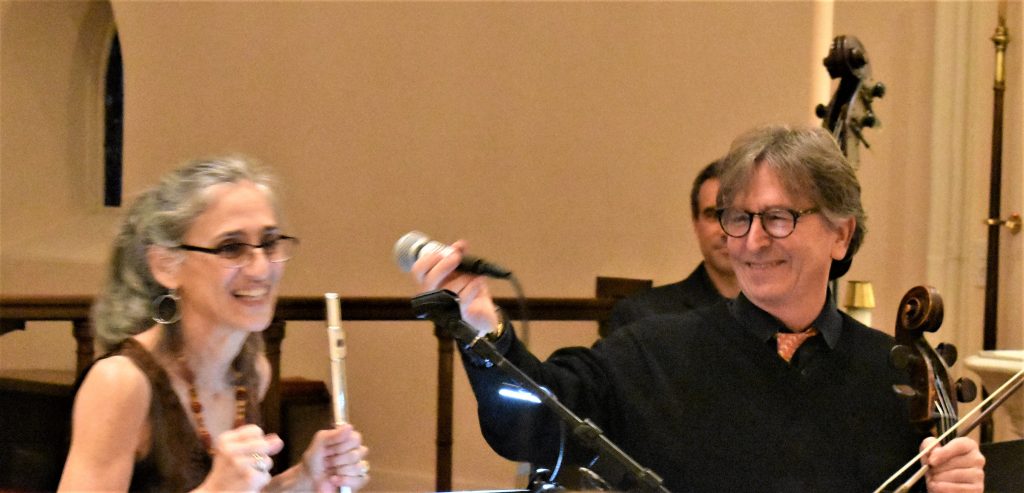 by Kevin T McEneaney
The Holiday Season remains a time when non-stop pop music floods the airwaves, stores, and television. Since the Holiday Season offers a more emotional than intellectual feast, classical music does not sound like it is in-sync with the season of folkloric carols. Some flock to Handel's Messiah (which was written as an Easter celebration), while some classical programmers struggle to combine classical and pop. The easy, medium, sweet spot (to a sold-out audience) was to bring together classical musicians who can play jazz and traditional jazz players, which is what The Sherman Chamber Ensemble did last Sunday afternoon at St. Andrew's Church in Kent, CT, in a program titled Jazzing it Up! with homage to "Swee' Pea" Billy Strayhorn, born in Dayton, Ohio (where I attended college).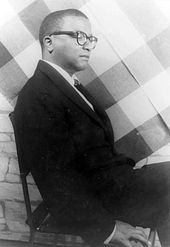 Attending a Duke Ellington concert in Pittsburgh in 1938, Billy went backstage to explain to Duke how he would have arranged one of Duke's compositions. That put him immediately on Ellington's train, yet as a shadow, since many of his arrangements and compositions were credited to Ellington. Billy wrote "Take the 'A' Train" in pencil on scraps of paper and it was first played by the band before Ellington even set eyes on it during a live radio broadcast at the Capri Club (Ellington was not there) and where it was mistakenly introduced as "Take a Train." That music became the signature theme song for Duke's band. When Billy discovered in 1951 that Ellington had copyrighted many of his songs, Billy left the band, yet did collaborate later with Duke on Hollywood film scores with both receiving accreditation.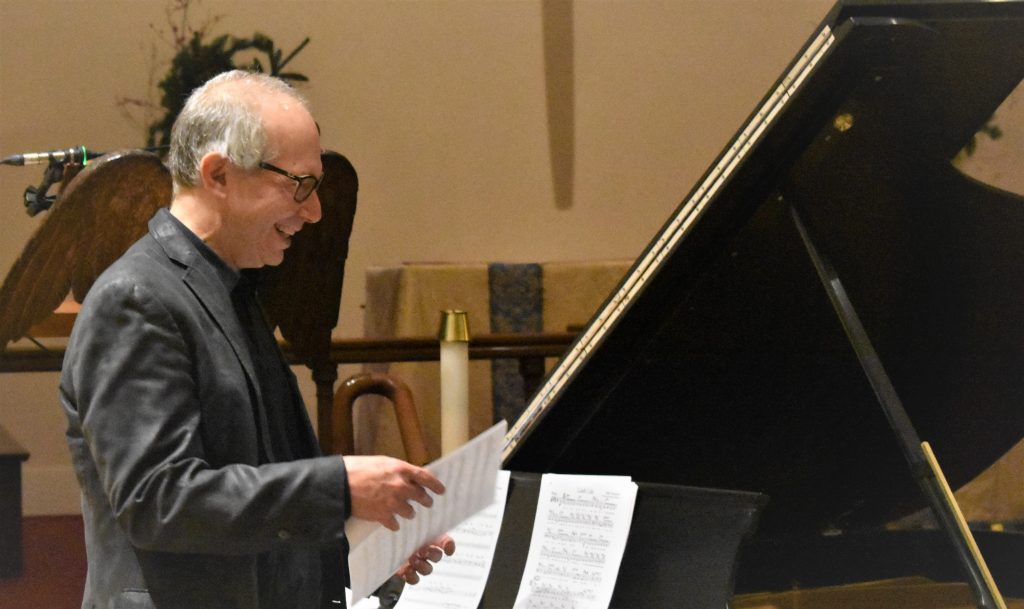 The concert opened with three preludes: "Wapango" by Paquito D'Rivera which favored the signature role of Susan Rotholz with her breathless flute playing, followed by "Snowscape" by pianist Ted Rosenthal where flute amplified the depiction of a gently rolling, winterland landscape delineated by piano. In Duke Ellington's 1928 hit "Warm Valley," Rosenthal's polished piano glissandi received parallel support from Eliot Bailen's resonant cello and Eddie Barbash's velvety alto sax.
Strayhorn's "Satin Doll" (a 1953 hit which became a standard) presented a supple-swaying rhythmic riff where Chris Parker on drums and Thompson Kneeland on bass delivered smooth gloss. "Lush Life" (written at the age of 18) let Rosenthal runs the keys with liquid flourish. Eliot Bailen, tenor, crooned "Lush Life" (1945) with soft panache as he crooned "I was wrong."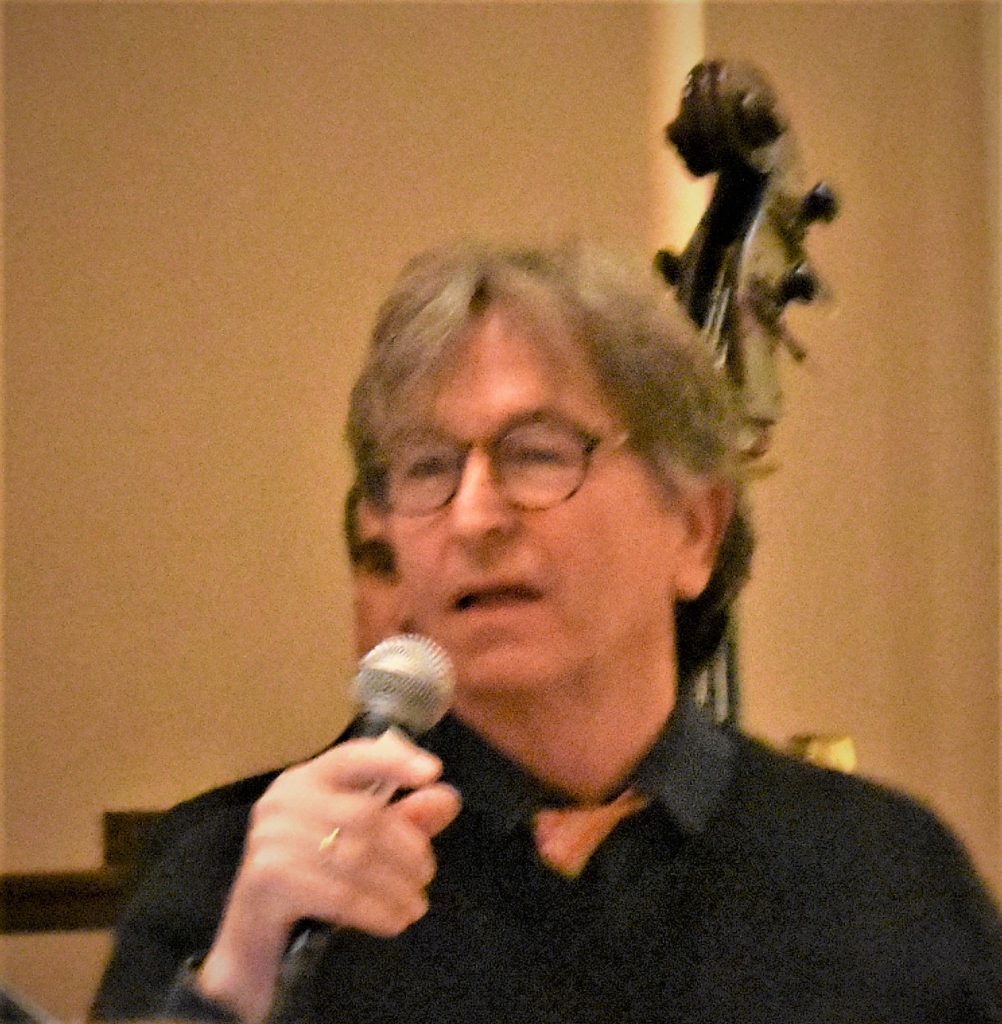 In comic reply, spouse Susan Rotholz sang "Kissing Bug" (1945) with its lightly comic, mischievous lines mocking a lover who would seduce but not engage in marriage.
Rosenthal's unusual arrangement of "A Flower is a Lovesome Thing" (1941) offered a dialogue between flute and sax which dramatized more emphatically the sexual motif.
"Upper Manhattan Medical Group" (1955 by Strayhorn but copyrighted by Ellington) delivered exciting harmonics as the lead was tossed back and forth like a tennis ball from piano to Barbash's alto sex (thrice) with Kneeland on bass squeezing in a riff.
My favorite of the night was "Chelsea Bridge" (1941) where I could drown in Ravel-like impressionistic—resonant and mellow—chromaticism led by Eliot Bailen on cello and Barbash's hushed, dreamy sax with wonderful, ensemble liquidity. This piece garnered the loudest applause from the hip audience.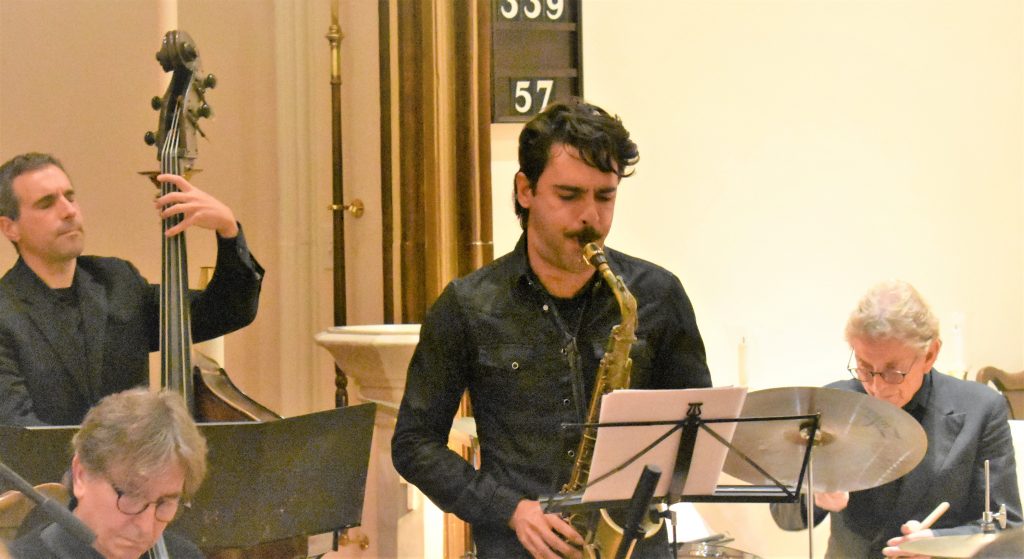 "Daydream" (1940) opens with a bold octave leap that rivets the ear; Rosenthal and Barbash tossed it back and forth, then Chris Parker took up a long drum solo before he passed it to Kneeland on bass. Rosenthal's arrangement of "Take the 'A' Train" permitted each member of the ensemble to participate in the train ride.
As finale: Rosenthal's snazzy finger-snapping, romping signature tune "Sunnyside Up" permitted each member of the ensemble to participate in the melody with equally sunny time.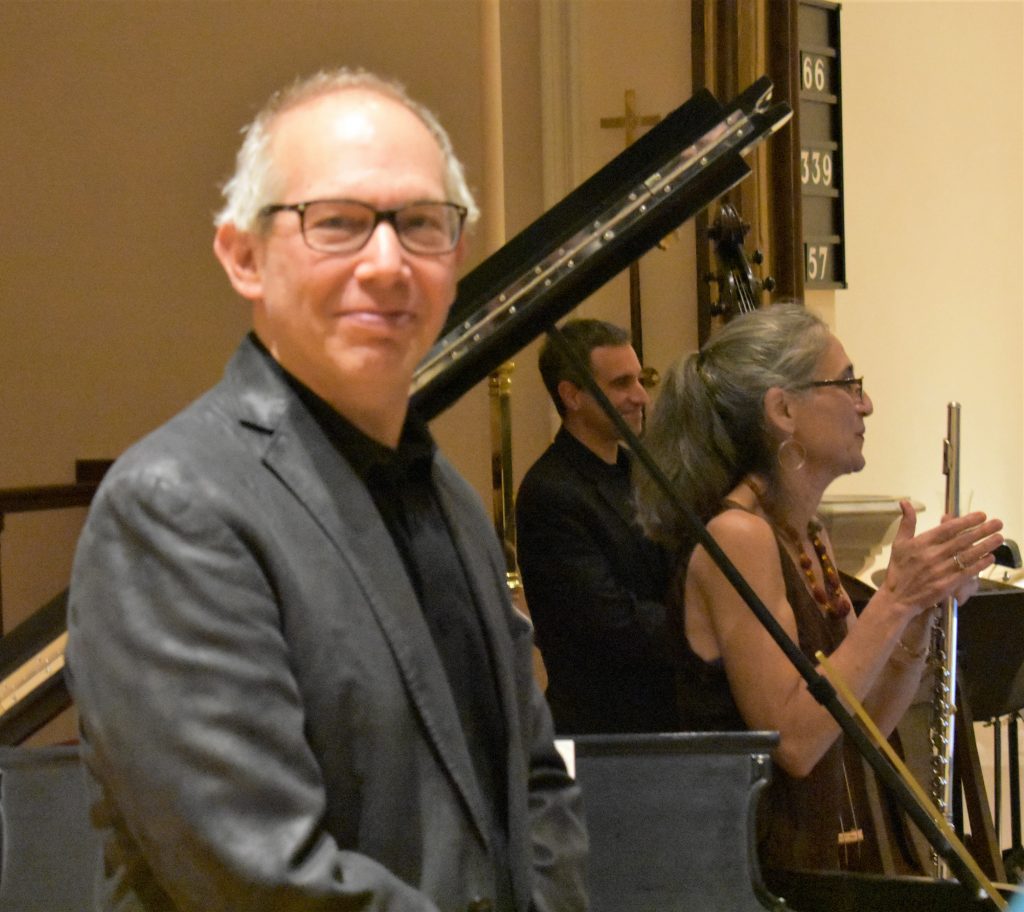 While this concert showcased an earlier era of sophisticated invention, it offered an authenticity often lacking in our own era that celebrates lies, cant, and fraud on a wholesale level. The past can sometimes function as a rebuke to the present, especially when the past pulls off a successful recreation of tender humor and forthright dignity.